he primary purpose of Catholic schools in the Philippines is not really to educate but to indoctrinate. The reason they exist is to insure that the power and influence the Church wields is carried forward onto succeeding generations. That is the raison d'être for every school, college and university run by Catholic clergy all across the country.
Thus the Roman Catholic Church is doing very well in this Southeast Asian country. Elsewhere, the church might be rocked by scandals or find it difficult to replenish its ranks, but not so in the Philippines. With an exploding population, and an almost rabid form of Catholicism, the country is fertile ground for the recruitment of new members of the clergy who are then "exported" to all corners of the globe. This ideal situation the Catholic Church finds itself in did not occur by happenstance. It has taken almost half a millennium of careful crafting. And Catholic schools play a central role in making the plan work.
It started centuries ago with the creation of Catholic elementary schools for the middle and upper classes of Philippine society—young boys and girls who would one day hold positions of power and authority. Starting from the tender ages of five or six, these children are indoctrinated not only with the tenets of the Catholic faith, but with behavior and traits that the Church deems beneficial to its continued survival. These young Filipino boys and girls learn to be timid and compliant; they are taught never to question the authority of the Church; they are instructed to treat with disdain anything that undermines Church teachings; They are told that no matter the evil they do, as long as they remain loyal to the Church and ask for forgiveness, they will be forgiven; and they are made to understand from very early on that their existence on this earth is nothing but a brief, almost insignificant prelude to an afterlife that will last for all eternity.
During the Spanish colonial period such indoctrination made it possible for just a "handful" of Spaniards to control—oftentimes oppressively—an entire population. And today, the Catholic Church continues what the crafty Spanish friars started nearly half a millennia ago.
One of the most egregious consequences of Catholic education in the Philippines has been the de-emphasis of science education among Filipinos. Many Filipinos would rather pray for a miracle than work at finding a solution to a problem. And while some would argue that Catholic run colleges and universities have science departments, the truth is that, those departments exist simply to obfuscate the fact that science is actually systematically deemphasized in those institutions. And the proof is in the pudding. Where are the Filipino Nobel laureates? Where are the scientific papers authored by Filipino scientists? Where are the inventions created by brilliant Filipino minds? And where is all that scientific research that should be going on in these Catholic institutions of higher learning?
Are there Filipinos with great scientific minds? Of course there are! And there would be a lot more of them if the Government steps in and corrects the mis-education that the Catholic Church in the Philippines has been promoting all these centuries. But will that ever happen? Probably not because most positions in government, from the president of the country on down, are held by graduates of Catholic schools. So, touché Catholic Church. Congratulations, you have stacked the deck in your favor. You win! But who loses? If you happen to be in the Philippines, just look around you at the third-world country it has become. Then decide who the real losers are. Published 11/28/2013



Philnews.com reserves the right to select and edit comments for publication.

Comments from Our Readers
Name: Temple Warrior
City/State/Country: Invisible College
IP Address: 98.91.27.18

Comments
About four centuries ago, the Spaniards of old also vigorously denied Filipinos to learn, among other trivial stuff, the Spanish language, that stifled their ability to fully understand the system of deception being imposed on them. How ironic can it be that the age-old system of trickery is still going on and some would how many more centuries it will take for Filipinos to stop complaining, put their foot down and say 'enough is enough'. Courage, my friends, serious courage!
---
Name: mockingmaya
City/State/Country: taft avenue, manila
IP Address: 67.182.75.243

Comments
It seems that Philippine democracy is not a panacea. The Filipino people have problem finding employment & sending their children to school: joining the globalized exploited maids is one of the options. One of the tragedies of a member of modern slavery is that a Filipino or Filipina maid can be a victim of brutal rape, torture, prolonged imprisonment without trial, institutionalized violence, impunity, and so on. Do you think the Filipino Cardinals, Bishops, or the Pope can make an exploited Filipino maid whole? Of course, they would invoke UDH as universal protection.
---
Name: anthone
City/State/Country: austin,tx
IP Address: 99.190.130.41

Comments
Maganda ang tapat na sinasabi ng inyong 'editorial' ngayon. Ako ay nagtapos sa isang paaralang mga madre at pari ang namamahala at dahil doon, talagang 'luto' kami sa paniniwalang galing kami sa makasalanang lahi ni Adan. Sa takbo ng araw at sa matiyagang pagsasaliksi na rin, malaki ngayon ang hinala kong isang panloloko pala ang sa amin ay ibinigay sapagkat mahirap ipaliwanag ang pangyayaring kina Eva at Adan tayo nagmula. Naniniwala akong may 'lumikha', hanggang doon 'lang at dahil sa pangyayari na ginagawang palabas lamang ang pagpapako sa krus.nawala na rin sa akin ang noon ay sagradong bagay.( may kasunod)
---
Name: Dragonslayer
City/State/Country: Kingsbridge
IP Address: 72.5.190.173

Comments
The need for better change in the PI (PI) educational system is clearly apparent; even the US school system, which some think it's super, is echoing the same issue. US schools, thus, student rank somewhat below in scholastic standing world-wide, however, no one is citing religion/s as one the reason they're lagging slightly behind in educational standards.



Philippine NewsLink reserves the right to select and edit comments for publication.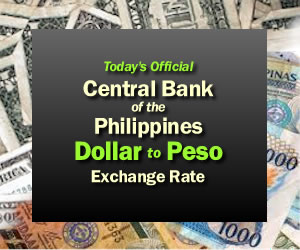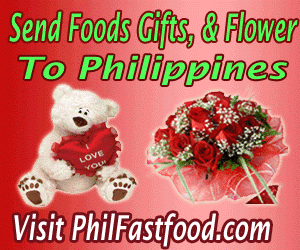 RECENT EDITORIALS
Typhoon Yolanda Aftermath: Thank You World for Your Help



In the aftermath of typhoon Yolanda (Haiyan) the most powerful storm ever to hit land, the global outpouring of aid is just so overwhelming. We Filipinos never realized we had so many friends all over the world. There doesn't seem to be a country that has not offered to help. Published 11/18/2013
---
SPECIAL EDITORIAL: Put a sock in it Anderson Cooper
The nerve of some foreign journalists who fly over here and complain about relief efforts moving too slow!Filipina track legend Mona Sulaiman practicing for the 1964 Olympics Don't they know that these tropical islands are renowned the world over for their leisurely pace of life? Not since Mona Sulaiman won three gold medals at the 1962 Asian Games in Jakarta has any Pinoy (or Pinay) ever moved so quickly. Published 11/15/2013
---
Super Typhoon Yolanda, Should Be a Wakeup Call to All Filipinos

There once was a time when most Filipinos thought they were God's "chosen people" in Southeast Asia. Filipinos were the pious Catholics surrounded by a sea of pagans. When in 2004 a tsunami killed hundreds of thousands in neighboring Asian countries but spared the Philippines, many said it was yet one more proof that God was looking after His people. Well, what a difference 9 years makes because judging from the natural calamities now besetting the country one after another. Published 11/14/2013
---
Get Rid of All Pork Barrel Funds for Senators, Congressmen, and the President

Philippine Senators and Congressmen have no business running their own little "charities" on the side. Legislators are elected into office to legislate, not hand out checks to non-governmental organizations (NGOs). The Janet Lim-Napoles/Malampaya Fund scandal has made it apparent in that many legislators did not practice due diligence in disbursing the people's money allotted to them through the Priority Development Assistance Fund (PDAF). Published 11/10/2013
---
The Philippines, a Rotting Culture of Graft and Corruption

As it exists today, the Philippines can never become a great nation…at least not in our lifetime. Why? The answer is because from an outsider's perspective, we are a nation of liars and thieves. Or if that sounds too harsh, we are a nation made up mostly of liars and thieves and a small minority of non-liars and non-thieves who prefer to look the other way or bury their heads in the sand. Published 10/30/2013
---
Floods, Typhoons, and Earthquakes Highlight the Need for Pinoys to Come Together

It seems like Mother Nature has lined up one calamity after another for the Philippines. Forever resilient and resourceful, Filipinos now barely manage to get their heads above the floodwaters when another natural calamity hits them in the face. The very latest is the 7.2 magnitude quake that devastated the islands of Cebu and Bohol. Published 10/24/2013
---
Freddie Aguilar's Teenage Girlfriend Is Way Younger Than His Own "Anak"

In Philippine society, this sort of relationship is tolerated. It has been that way for centuries, where old Spanish friars seduced pretty Filipina maidens barely in their teens. Carrying on affairs with girls under eighteen seems to occur with such regularity that Filipinos simply turn a blind eye to it—despite laws against it—and accept it as part of "Filipino culture." Published 10/21/2013
---