n the1948 John Houston movie, The Treasure of the Sierra Madre, three destitute Americans working as gold prospectors mining the Sierra Madre mountains in Mexico are confronted by bandits posing as mounted police ("Federales"). When they are asked to produce their badges, the chief bandit's response is classic: "Badges? We don't need no stinking badges!"



Whenever China is asked to prove its ownership of all of the South China Sea, all 1.7 million square miles of it, including all of the islands and outcrops within the 200 mile exclusive economic zone (EEZ) of the Philippines, its response is virtually similar: "Proof? We don't need no stinking proof?"

That may be a better response than the "stinking proof" China actually presented to the United Nations on May 7, 2009 - a map of the South China Sea drawn by the Kuomintang government on December 1, 1947. Originally an 11-line map, it was later reduced to 9 lines by the Chinese Communists in 1949 and then recently increased to 10 in 2013.

China's multi-line map does not contain any specific geographic coordinates and does not explain how it would be connected if it was a continuous line. Prof. Yin Wenqiang, a senior Chinese government maritime law expert, candidly admitted in a US Embassy cable in 2008 that he was unaware of the historical basis for China's claim.

This preposterous claim would be akin to a four year old child with a box of crayons using them to draw several lines on a piece of paper and the imperious parents requiring everyone to indulge the fantasies of their spoiled child and accept the lines on a map as a legitimate claim of ownership.

Unfortunately for the Philippines, this spoiled child's lines on a map formed the basis for China's illegal 1995 occupation of Mischief Reef (Panganiban Reef) – located just 130 miles from Palawan. In the years since then, China has constructed a 4-story military garrison with a helipad on the outcropping shoal of Mischief Reef.

China has also planted buoys in Sabina Shoal, which is just 70 miles from Palawan. It is China's "well-rehearsed routine" when laying claim to a shoal to first put down buoys, then place concrete markers, then build temporary wooden or bamboo shelters, and if unchallenged, to then erect permanent military installations.

Recognizing that China was seeking to occupy the Ayungin Shoal, which is only 13 nautical miles from Mischief Reef and just 108 nautical miles from Palawan, the Philippine Navy deployed its mothballed ship, the BRP Sierra Madre (originally built as a tank-loading US warship in 1944), to the Ayungin Shoal and then deliberately ran it aground to serve as a marine outpost to guard the Ayungin Shoal which is uninhabitable. Ayungin's real value is its strategic proximity to the oil-rich Recto Bank.

There was little action in the Ayungin Shoal from 1999 until May of 2013 when three Chinese ships appeared on the shoal's horizon to signal the beginning of China's naval blockade of the Ayungin Shoal. Philippine Defense Secretary Voltaire Gazmin assured the Filipino people at the time that the Philippine Navy will defend Ayungin "to the last soldier standing".

China's Major General Zhang Zhaozhong previously explained China's "cabbage strategy" to occupy Ayungin Shoal, the same strategy successfully employed in securing Mischief Reef and the Scarborough Shoal.

"In the area around the island, fishing administration ships and marine surveillance ships are conducting normal patrols while in the outer ring there are navy warships. The island is thus wrapped layer by layer like a cabbage. As a result, a cabbage strategy has taken shape. If the Philippines wants to go in, in the outermost area, it has first to ask whether our navy will allow it. Then it has to ask whether our fishery administration ships and marine surveillance ships will allow it."

"For those small islands, only a few troopers are able to station on each of them, but there is no food or even drinking water there. If we carry out the "cabbage" strategy, you will not be able to send food and drinking water onto the islands," Zhang said. The Filipino troops stationed there will be forced to leave and China can then occupy the territory without firing a shot, Zhang predicted.

With only a few Philippine marines stationed on board the Sierra Madre, China thought it was only a matter of time before Ayungin would be fully occupied by China.

The cabbage strategy was working in Ayungin until November of 2013 when Supertyphoon Haiyan/Yolanda struck the area forcing the Chinese vessels to return to China. This silver lining of Yolanda allowed the Philippine Navy to replenish the troops and food supplies on board the Sierra Madre.

But the Chinese ships returned back to Ayungin Shoal in early 2014 and when two Philippine vessels arrived in the Shoal with fresh marines to replace those who were stationed there in November of 2013, the Chinese ships barred them from reaching the Sierra Madre on March 9.

Undeterred, on March 28, the Philippine Navy deployed another civilian vessel (AM 700) on a 30 hour voyage from Palawan to the Sierra Madre filled with marine replacements, 10 tons of food and water supplies and a dozen representatives of the foreign and local media.

As their vessel neared the Sierra Madre, two Chinese coast guard ships appeared in front of them to block them. A Chinese coast guard ship marked "1141″ crossed the bow of the smaller Philippine vessel to stop it from proceeding forward. Another tailed the Filipino boat.

The Chinese radioed the Filipinos, telling them to stop. "You will take full responsibility for the consequences of your action," the voice said in English.

"This is the Republic of the Philippines," Philippine navy Lt. Ferdinand Gato, who was in charge of the supply mission, replied. "We are here to provision the troops."

Philippine Daily Inquirer reporter Nikko Dizon described the event in a hurried phone call to the Inquirer news desk.



"Chinese coast guards are now harassing us. They are blowing their horns, ordering us out of the area, saying we are conducting an illegal operation,'' Dizon reported.

But the Philippine boat successfully maneuvered through a shallow approach to the shoal where the larger Chinese ships could not follow and successfully docked alongside the Sierra Madre. LINK

The fresh crew of Philippine marines and the members of the media boarded the Sierra Madre and watched as the marines who had been stationed for four months on the ship dressed in their military fatigues, with their scraggly beards, proudly raised the Philippine flag in a "relieving the watch" ceremony. The photo of this ceremony went viral and may yet be the iconic photo of the "Battle of Ayungin".

At virtually the same time that the flag was being raised on the Sierra Madre, the Philippine government was submitting its memorandum to the Arbitral Tribunal of the United Nations Convention on the Law of the Sea (UNCLOS) at The Hague in the Netherlands challenging China's territorial claims over the West Philippine Sea (South China Sea).

Philippine Secretary of Foreign Affairs Albert Del Rosario described the Memorial, consisting of 10 volumes, including more than 40 maps, in nearly 4,000 pages, as being "about defending what is legitimately ours… about securing our children's future…about guaranteeing freedom of navigation for all nations… about helping to preserve regional peace, security and stability. And finally, it is about seeking not just any kind of resolution but a just and durable solution grounded on International Law."

For now, the Philippine flag still flies over the Sierra Madre with its contingent of fresh Philippine marines to protect the Ayungin Shoal from a hegemonist China fully determined to seize it.

Will China wait until the term of office of Pres. Aquino ends in June 2016 and a new president more supportive of China's claims is elected? China does not actually need to pour billions of pesos into the coffers of its preferred presidential candidate; it can simply ask the Chinese Filipino Taipans – with enormous investments in China - to financially back a more pro-China candidate, someone more like former Pres. Gloria Macapagal-Arroyo.

Or will China be unwilling to wait that long and just increase the number of its ships surrounding the Ayungin Shoal to prevent the next Philippine resupply ship from slipping through?

In the meantime, a group of US Pinoys in San Francisco is asking the Philippine Navy to set up a special fund to raise the money needed to paint the dilapidated and crumbling Sierra Madre ship, perhaps with bright Philippine flag colors of blue, white and red.

"That way, every time the Chinese invaders see our Sierra Madre, they will know without doubt who owns the Ayungin Shoal," said Esther Aure Asercion, one of the project's organizers. Published 04/20/2014

(Send comments to Rodel50@gmail.com or mail them to the Law Offices of Rodel Rodis at 2429 Ocean Avenue, San Francisco, CA 94127 or call 415.334.7800).



Philnews.com reserves the right to select and edit comments for publication.

Comments from Our Readers
(Topic: We Treasure Our Sierra Madre)
Name: JRH
City/State/Country: Montreal, Canada
IP Address: 70.83.179.172

Comments
It's clear that the Chinese won't sue for peace, dialogue, or compromise at any time. Its one-track ambition of claiming the whole area of water including territories it doesn't own. They now resort to bully-tactics, outright terrorism, & provocative tactics. The Phil Navy supply ships was closed to being rammed by the Chinese patrol boats. Lucky for us that we reached shallow waters near Sierra Madre. This encounters will be repeated many times over. Our role now is to prevent a small ember into a big fire. Diplomacy, cool heads, & plenty of patience are only allies.
---
Name: Enteng D'Dragon
City/State/Country: Lup ng mga Mahangin
IP Address: 38.88.177.203

Comments
It is quite something to read "pride" amongst the posters here citing the rusting hulk Sierra Madre as a symbol of defiance against the "bully" china. I see the contrast with the spiffy white painted Chinese navy ships (see pics in the editorial) patrolling the area of conflict. It illustrate of how pathetically desperate (if not the indifference) of the Philippine is when it comes to preserving international prestige.
---
Name: Isabelle
City/State/Country: Toronto
IP Address: 74.15.69.204

Comments
Sierra Madre is the rallying "Alamo" of Philippines determination to fight for its territory? Too bad it is a rusting hulk that can't even move by itself anymore-- it really symbolizes the state of affair of the - Philippines! A derelict rusting hulk given as a pittance of aid from the great rich uncle benefactor of the little brown brothers! Remember the Alamo, Remember the Sierra Madre, Mabuhay ang Pilipinas!
---
Name: As I See It
City/State/Country: CebuCity/SanDiego,CA
IP Address: 107.217.12.124

Comments
CHINA's political hierarchy still believes in Mao's doctrine 'political power emanates from the barrel of the gun.' Not since WW2 has the world seen 1/2 China increased its defense budget to a staggering level emphasizing the need to acquire high-tech weaponry, exerting any possible effort to attain its ambition to be AT PAR with US military strength & with its dictum 'fight war, win war' and in support of its quest to control as much land areas as possible as in seas, gaining leverage economically and militarily.



Philippine NewsLink reserves the right to select and edit comments for publication.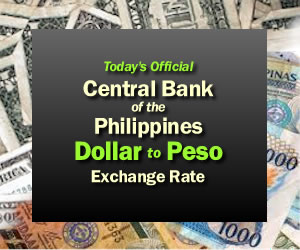 RECENT EDITORIALS
Happy Birthday GMA, 'Hope You Spend the Rest of Your Life Behind Bars



It has been a dizzying drop from the euphoric highs of 2001 when Filipinos forced President Joseph Estrada from office and installed Gloria Macapagal-Arroyo in his place. Estrada was widely seen as a corrupt, philandering politician; a high school dropout who was unqualified to be president. Arroyo on the other hand had the pedigree, education, and morals—we all assumed—to handle the job. Published 04/7/2014
---
Turn Pag-asa Island Into a Tourist Destination! It's More Fun In Pag-asa

While the Aquino administration has been making many of the right moves lately, such moves remain woefully inadequate given the situation the Philippines faces with China. If President Benigno Aquino III entertains any hope of keeping our islands in the Spratlys, he needs to get off his behind this minute and start building a strong coalition with other nations. Published 04/3/2014
---
Why Bong Revilla Will Never Become President of the Philippines

A country's president must be a statesman. Someone who is genuinely concerned about the welfare of his people—especially those who have the least in life. A president must also be fair. Fairness after all underpins what justice is all about. Everyone, be they exceedingly wealthy or totally destitute deserves equal treatment under the law. Published 03/22/2014
---
The Philippines Is Not a Friendly Place To Do Business In

On the surface, the Philippines can seem like an enjoyable and friendly place to do business. But scratch the surface and you'll find yourself in a strange and alien world where a whole new set of rules and attitudes apply. Just recently, the Fraser Institute, a well-known North American think-tank, ranked the Philippines third from the bottom, on its annual survey of the best places to do business for mining companies. Published 03/10/2014
---
To All Those Who Were Part of the EDSA People Power Revolution—Thank You!

On February 25, the Philippines will celebrate the 28th anniversary of the People Power revolution known as EDSA One. For four days in February, 1986, freedom-starved Filipinos amassed on Epifanio de los Santos Avenue (EDSA), in front of Camps Crame and Aguinaldo to shield Secretary Juan Ponce Enrile, General Fidel Ramos, and their military supporters from possible assault by forces controlled by the late dictator Ferdinand Marcos. Published 02/25/2014
---
The Arc of the Moral Universe and the Salvador "Bubby" Dacer Case

How long before the people responsible for the Dacer-Corbito murders are brought to justice? The hopeful answer may be found in a speech delivered by Dr. Martin Luther King Jr. on the steps of the Alabama State Capitol on March 25, 1965 when he said: "How long? Not long, because no lie can live forever. How long? Not long, because you shall reap what you sow. How long? Not long, because the arc of the moral universe is long, but it bends toward justice." Published 02/16/2014
---
Will Ruby Tuason's Revelations Make a Difference? Remember This Is the Philippines

Another whistleblower Ruby Tuason will soon testify before the Department of Justice, and the Philippine Senate. And probably before the Ombudsman, the Batasan committees, the Sandiganbayan and other courts as well. Her appearances will likely involve high drama, moving testimony, and bombshell revelations that will be plastered across the front pages of Philippine dailies and reverberate throughout social media. Published 02/10/2014
---
Macho, Macho Men and the Matriarchal Philippine Society

An online article a week ago concluded that the reason that Deniece Cornejo the vixen in the Vhong Navarro mauling incident was being mercilessly vilified was because Philippine society tends to treat women that way (LINK). The writer a certain Tricia Aquino in collaboration with Judy Taguiwalo a University of the Philippines professor in the Department of Women and Development Studies, try to paint a bleak picture of Filipina women as persecuted second-class citizens who end up being blamed for the troubles that befall them. Published 02/5/2014
---
We Must Learn from the Past, for the Future of Mindanao

Will the signing of the last annex of the peace accord between the Philippine Government and the Moro Islamic Liberation Front (MILF) finally bring lasting peace to troubled Mindanao? Everyone hopes so. But let's go back several decades in time and see how the country fared in a similar situation back then. Published 02/2/2014
---