Rappler
Manila Standard
Manila Times
Asian Journal
Filipino Express
Malaya Online
Daily Tribune
CNN Philippines
Philippine News
Kababayan LA
MindanaoTimes
Sun Star
Negros Chronicle
Bohol Chronicle


President's Office
Vice President's Ofc.
Phil. Senate
Phil. Hse of Rep.
Supreme Court
Peso Exch Rate
Showbiz
Lazada
Buy & Sell Online
Filipino Channel
Phil History
Phil Business
Phil Basketball
Make it Cebu
BuWorld Online

---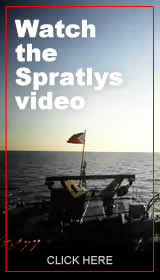 n the land of Maria Clara and the supposedly chaste, and virtuous Filipina, why do we have young women performing lewd dance numbers in front of the general public?

Case in point is the recent Liberal Party meeting and birthday party for Congressman Benjamin Agarao where a group of scantily-clad "exotic dancers" performed lewd dance numbers "for the boys." Unfortunately, aside from the mentally-stunted adult Filipino males present, there were also underage boys and girls in the audience ... who witnessed the revolting episode from start to finish.
For us, the real issue is not so much why this was allowed to happen. Because it happens all the time in the Philippines as Filipinos never seem to have matured enough to refine their tastes as to what is acceptable and what is crude. Watch any noontime television show and you will eventually see scantily-clad dancers seductively gyrating for absolutely no reason other than to appear "cheap" to foreigners—and to some Filipinos as well—who are not used to the level of banality that passes for "normal" in the Philippines.
Philippine network heavyweights like ABS-CBN, TV5, and GMA are all guilty in this regard, and likely see nothing wrong with it; such acts are actually "the norm" as far as Pinoys are concerned. Sadly, this situation has also tarnished the country's image internationally, with more than a few male tourists jokingly commenting that "the only thing 'easy' in the Philippines are the women."
Here's the real issue as far as we're concerned. The Liberal Party (LP) is now pretending to be dumbfounded and at a loss as to who invited the dancers to perform. Initially, it was rumored that Metropolitan Manila Development Authority (MMDA) Chairman Francis Tolentino—who plans to run for the Senate, paid for the bawdy performance as a surprise birthday gift to his party-mate Agarao. But after this hullabaloo, everyone is quickly distancing themselves from it. Well, before the advent of social media, they would have likely gotten away with it. All they had to do was feign ignorance and the short attention span of their constituents would take care of the rest.

But this is the age of the internet, Facebook, Twitter, photo and video sharing, and global exposure, that will keep these politicians feet to the fire for a very long time. And they must also keep in mind that the repercussions of a cover-up are oftentimes graver than the repercussions of the initial act itself.
So we take this bold, assertive stand and say to all our readers: do not vote for any Liberal Party candidate unless the party comes clean, gets to the bottom of this incident, and punishes all those involved—including all those caught lying or trying to cover it up. This country already has enough dishonest politicos in office ... the last thing it needs is more crooks and liars joining their ranks.
So Mar Roxas, President Aquino and all Liberal Party stalwarts, if you want our vote as well as our endorsement, come clean on this issue and punish whoever needs to be punished, no matter who they are or how high up the party hierarchy they may be. Absent that, we should all do our best to boycott the Liberal Party's entire slate of candidates. Published 10/4/2015



Philnews.com reserves the right to select and edit comments for publication.
---
You can also post your comments below
via DISQUS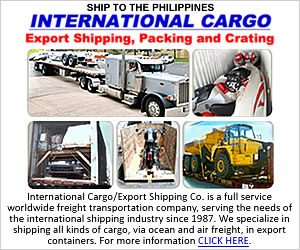 Is China's Xi Jinping Speaking from Both Sides of His Mouth?



On September 28, 2015 Chinese President Xi Jinping addressed the world body during the 70th session of the United Nations General Assembly, in New York. In his speech Xi committed his country to various laudable endeavors such as a reinvigorated effort to curb greenhouse gasses and combat climate change; a $100 million aid fund for Africa; and $1 billion for U.N. development projects across the globe. Published 9/29/2015
---
Philippine Elections: Where the Most Qualified Don't Run While the Least Qualified Do



In a country where the elderly have always been given due deference and respect, in today's politics you have the exact opposite. Instead of the senior most experienced leaders running for office, you have ambitious, precocious, youth, still wet behind the ears who do the running. The result of this phenomena is that over the years the Philippines has continually lost ground to its neighbors who are all slowly turning into developed economies while the Philippines—the country that lead Southeast Asia during much of the 20th Century—is becoming more deeply entrenched as a Third World nation. Published 9/24/2015
---
Grace Poe—Another Unqualified Leader To Be "Anointed" by Gullible Filipino Voters?



Well it's official; neophyte Senator Grace Poe is running for president. To reiterate, our stand on her qualifications remains the same: she is nowhere near qualified to become president. She has no track record and no experience under her belt. It is good that she chose Senator Chiz Escudero for her vice presidential running mate. He's had far more experience in government and can offer her guidance should she become president. Published 9/19/2015
---
Only a "New" Philippines Will Be Able to Defend Itself Against China



On September 3rd China paraded its latest military hardware for the entire world to see as it commemorated the 70th anniversary of the end of World War II. China's military posture has significantly increased under President Xi Jinping as its armed forces budget has grown by at least 10% every year for the past decade. China is now second only to the United States in military spending. It also has the largest standing army of any nation (2.3 million men and women in uniform). Published 9/7/2015
---
Leni Robredo is Right; Grace Poe Shouldn't be President … Yet



The woman is ambitious. We should all admire her for that. But as they say in politics, just because you can win does not mean you should (run for office). Remember Cory Aquino? We made her president, even though she admitted she was just a plain housewife and knew nothing about running a country. Well, after six years as president, she stepped down having accomplished next to nothing. Published 9/3/2015
---
To Be President Bongbong Marcos Must First Acknowledge the Sins of His Father



In general a son shouldn't be blamed for what his father did. The Holy Bible itself acknowledges this in Deuteronomy 24:16: "Fathers shall not be put to death because of their children, nor shall children be put to death because of their fathers. Each one shall be put to death for his own sin. In the case of Senator Ferdinand "Bongbong" Marcos Jr. he has never been accused of active involvement in the abuses of his father, former President Ferdinand Edralin Marcos. Published 8/30/2015
---
Traffic Will Eventually Choke Metro Manila to Death...If We Do Nothing About It Now



In an earlier editorial we highlighted the pollution problem created by diesel and 2-stroke engines in Philippine cities. Here we highlight the deleterious effects Metro Manila's horrendous traffic problem has on the country's economy. Traffic moves around Metro Manila in a god-awfully slow pace. And as people and vehicles in this mega-metropolis increase that pace slows down even further. Published 8/26/2015
---
Why is the Philippines Still Spending Billions Buying Chinese Goods?



Are you one of the many Filipinos who, in righteous indignation, swore not to buy China-made goods because of what that communist country is doing to Philippine possessions in the West Philippine Sea?  First of all—thank you. It is not everyday that one can find people who are willing to make some sacrifice in order to stop an aggressive "bully" nation ... Published 8/22/2015
---
Air Pollution is Destroying Metro Manila and Most Cities in the Philippines



During the time of Jose Rizal, the country was known as the "Pearl of the Orient." The Spaniards, despite all their faults, built some amazingly beautiful cities in these "Islas." Clear water ran through the Pasig river and life was wholesome for all who lived here. Published 8/16/2015
---
Chief Justice Sereno et al, Speed Up Philippine Courts or Resign



So I guess if you're a Filipino, you're used to waiting forever for everything...especially government services. Unfortunately, the bar is set so low when it comes to government performance, it is no wonder the Philippines lags behind most countries. Published 8/11/2015
---
Why is Gloria Arroyo Keeping so Silent?



Remember her? She was president for almost a decade. A year after leaving office in 2010 Gloria Macapagal-Arroyo was arrested and placed under "hospital arrest" where she remains to this date. Charged first with electoral sabotage, then the misuse of Philippine Charity Sweepstakes funds, Arroyo is currently confined at the Veterans' Memorial Medical Center awaiting her day in court. Published 8/04/2015
---
More Far Left than the Philippine Far Left



Just as global Filipinos alarmed by China's massive reclamations in the West Philippine Sea were preparing to hold their third annual Global Day of Protest against China's imperialism on July 24, a "preemptive counter demonstration" was held on July 19 in front of the Philippine Embassy in Washington DC by Filipino American militants protesting US imperialism in the Philippines. Published 7/31/2015
---
The Iglesia ni Cristo Religion Will Eventually Self-Destruct



It will only be a matter of time before the Iglesia ni Cristo (INC), founded by Felix Manalo over a hundred years ago eventually destroys itself. Like All organized religions, it stands on shaky ground depending solely on the faith of its followers to keep it going. And once that faith begins to waiver, it is the beginning of the end for that religion. Published 7/25/2015
---




Leni Robredo is Mar's running mate
MANILA - From being the strong grieving widow of Jesse Robredo in 2012, Camarines Sur 3rd District Rep. Maria Leonor "Leni" Gerona Robredo has declared her plans to be the Vice-President to administration standard bearer Mar Roxas in the 2016 national election.

Senate approves bill declaring agricultural smuggling as economic sabotage
Voting 12-0-1, the Senate on Monday passed on third and final reading a bill seekig to declare large-scale agricultural smuggling as economic sabotage. Senate Bill No. 2923, introduced by Senators Cynthia Villar and JV Ejercito, penalizes illegal importers of agricultural products ...

Leila de Lima to run for senator
MANILA – Justice Secretary Leila de Lima on Monday categorically announced that she will run for senator in 2016. Speaking to ANC's "Headstart", de Lima said she did not hesitate to reveal her inclusion in the Liberal Party's senatorial lineup since this is already widely known.
Fiscal reforms bolster Philippines' competitiveness upgrade
MANILA, Oct. 6 -- Budget Secretary Florencio 'Butch' Abad hailed the Aquino Administration's governance and fiscal reform efforts as the Philippines leaps five notches in the global competitiveness ranking.

Adopt-an-Estero program a success
The Department of Environment and Natural Resources (DENR) is urging more organizations and companies to join the government's "Adopt-an-Estero" Program, which has proven to be effective in improving the local environment and promoting public health and safety.
Global poverty rate to fall below 10 percent for first time in 2015 - World Bank
WASHINGTON - The number of people living in extreme poverty around the world is likely to fall to below the 10 percent of the global population in 2015, according to a forecast released by the World Bank Sunday.

Philippine Peso improves vs USD on lower non-farm payrolls in September '15
MANILA, Oct. 5 (PNA) -- The Philippine peso rallied against the US dollar Monday, in line with regional currencies, following the below-expected rise in US non-farm payrolls for September 2015.
University of the Philippines hosts launching of climate change #NowPH Campaign
The Climate Change Commission (CCC) and the National Youth Commission (NYC), are launching today, October 6, a youth-led campaign that calls for a positive outcome during the United Nations Climate Change Conference in Paris, France this December.

It's Leni for Mar in 2016
MANILA, Philippines - After serious soul-searching and getting her children's blessings, Camarines Sur Rep. Ma. Leonor "Leni" Robredo announced yesterday her decision ...
READ IT AT PHILIPPINES NEWS HEADLINES
President Aquino likens Leni Robredo to his mother Cory
PRESIDENT Aquino on Monday likened the Liberal Party's choice for Vice President, Camarines Sur Rep. Leni Robredo, to his late mother, democracy icon Corazon Aquino. "I cannot help but compare her to my mother," Mr. Aquino said at Club ...
READ IT AT PHILIPPINES NEWS HEADLINES
Leni Robredo: I can't refuse call to serve
MANILA, Philippines (4th UPDATE) – "Bayan muna bago sarili." With these words, Camarines Sur Representative Maria Leonor "Leni" Robredo accepted the Liberal Party's offer to run with administration standard ...
READ IT AT PHILIPPINES NEWS HEADLINES
Lewd show spells trouble for Roxas, says ex-lawmaker
LUCENA CITY—The Liberal Party (LP) lewd show fiasco could spell serious trouble for the presidential ambition of former Interior Secretary Mar Roxas, according to former lawmaker and activist Walden Bello. "It's not exactly at ...
READ IT AT PHILIPPINES NEWS HEADLINES
Gringo Honasan now open to possible tandem with VP Binay
After calling a 'Bi-Hon' tandem with Vice President Jejomar Binay a bad joke, Senator Gregorio "Gringo" Honasan II said he is now open to running for vice president in the May 2016 elections. Interviewed before the Senate's ...
READ IT AT PHILIPPINES NEWS HEADLINES
Pacquiao announces bid for Senate
MANILA, Philippines - No longer a reigning world champion but too young to run for president, boxing icon Manny Pacquiao is setting his sights on the Senate in 2016. Pacquiao, whose boxing took him away most ...
READ IT AT PHILIPPINES NEWS HEADLINES
Liberal Party disowning Tolentino? Female bets uncomfortable with him
MANILA, Philippines - After the controversy generated by a dance performance at a Liberal Party gathering in Sta. Cruz, Laguna last week, Senate President Franklin Drilon yesterday stressed that Metropolitan Manila Development ...
READ IT AT PHILIPPINES NEWS HEADLINES
Bongbong Marcos declares bid for vice presidency in 2016
Senator Ferdinand Marcos Jr. on Monday night declared that he was also joining the vice presidential race in 2016. "I have decided to run for Vice President in the May 2016 elections," Marcos said in a statement.
READ IT AT PHILIPPINES NEWS HEADLINES
US, 11 Pacific Rim countries reach trade deal; PH not part of the accord
WASHINGTON — The United States and 11 other Pacific Rim countries have agreed to an ambitious trade pact that cuts trade barriers, sets labor and environmental standards and protects multinational corporations' intellectual property. READ IT AT PHILIPPINES NEWS HEADLINES
Court of Appeals upholds murder rap vs fishing magnate in Barrameda slay case
The Court of Appeals has upheld the murder charge against the uncle-in-law of Ruby Rose Barrameda, who went missing in March 2007 and was found dead in June 2009. In a 16-page decision penned by Associate Justice Eduardo ...
READ IT AT PHILIPPINES NEWS HEADLINES