he United States and Philippine governments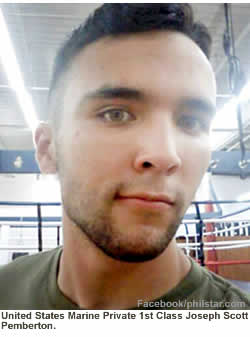 share the blame for the tragedy. Two young lives needlessly destroyed: the first, a young Filipino transgender found strangled inside a motel bathroom; the second a teenaged American serviceman now accused of murder.
What took place that fateful evening of October 11th—when Jeffrey Laude, 26, a transgender who went by the name "Jennifer," and his companion United States Marine Private 1st Class Joseph Scott Pemberton, 19, checked into the Celzone Lodge in Olongapo City—are still under investigation. What we know is that the couple checked-in at 10:30 pm, Pemberton left the motel approximately an hour later, and Laude's lifeless body was found on the bathroom floor shortly before midnight.
What we also know for sure is that many neighborhoods in Olongapo City are not the most wholesome of places. Sitting just outside the former US Naval Base of Subic Bay, for decades the city attracted the dregs of society. Prostitutes, drug dealers, scam artists, thieves, and the criminal syndicates behind all of them operated out of Olongapo. Like rats lured by the irresistible scent of cheese, it was the US Dollar—the greenbacks in the wallets of American servicemen—that drove them there. The US Navy left its sprawling naval base in 1992, but old habits die hard in Olongapo. The city is still home to subsequent generations of riffraff out to make the occasional visiting foreigner quickly part with his money.
As we noted in our previous editorial LINK, Olongapo's unsavory reputation is no secret. Both the Philippine and United States governments know what goes on in the streets of that city. Even Filipino parents warn their adolescent children to stay away from places like Olongapo. Why no restrictions were placed by either government on the visiting American troops is beyond comprehension.
The United States, developed the Subic Bay naval facility. They ran it for almost a hundred years (1899-1992). They know what Olongapo City is all about. So why did they give their troops, many like Pemberton still in their teens, access to that city? In addition, how could the US Navy not be sensitive to the cultural differences between Americans and Filipinos. Filipinos in many ways are more accepting of homosexuals than Americans.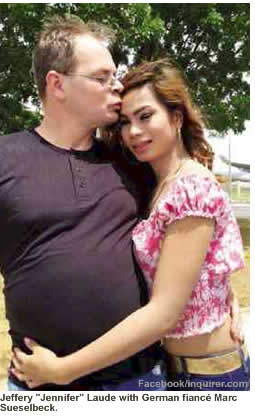 Local TV shows regularly feature outwardly gay celebrities. US Naval authorities could have provided their young troops with recreation and entertainment alternatives instead of allowing them roam the streets of Olongapo on their own.
As for the Philippines, the government must not forget that these young servicemen are guests. They may be in Subic Bay as part of a military training exercise but they are still guests. And world renowned "Filipino hospitality" demands that Filipinos take good care of their guests. "Filipino hospitality" should also encompass being culturally sensitive. Unlike Filipinos, the average American is not used to cross-dressers and drag-queens. More importantly, gays in the US hook-up with other gays, unlike Filipino homosexuals who often prefer hooking-up with "straight" males. If only Philippine authorities had been sensitive to such cultural differences and put appropriate safeguards in place, this tragedy tragedy would have easily been avoided.
At this point in time it must be stressed that the Philippines appears to need the US more than the US needs the Philippines. The Chinese want nothing better than to drive a wedge between Americans and Filipinos. And one should not put it beneath the Chinese to stoke the flames and fund those who want the Visiting Forces Agreement between both countries abrogated. Chinese military leaders must be grinning from ear to ear hoping Filipinos drive away the Americans. Then the Chinese can simply walk in and take what they want in the West Philippine Sea.
As we pointed out earlier, both the United States and the Philippine governments through negligence and insensitivity created this mess. Now both governments must clean it up to the satisfaction of both Filipinos and Americans. Published 10/19/2014



Philnews.com reserves the right to select and edit comments for publication.

Comments from Our Readers
(Topic: Both US and PHL Governments to Blame for Death of Jeffery "Jennifer" Laude)
Name: The Point
City/State/Country: USA
IP Address: 24.220.85.140

Comments
I found this article blaming both the US and Philippine governments to be the most rational and succinct explanation of this bizarre episode.
---
Name: Boknoy
City/State/Country: Dubai UAE
IP Address: 2.50.18.17

Comments
The truth is our manhood is under threat and majority of Philippine society and our generation have become so morally corrupt. Our media openly condones and glamorize homosexual behavior. Because they are commercially profitable. We even look to them as role models for our children. No one can question them because they have became politically connected and strong. All of us who criticize them are immediately branded as bigots. As a nation we need to reflect what we have become and what we want our children and future country to be.
---
Name: Isabelle
City/State/Country: Toronto
IP Address: 64.231.153.110

Comments
This case is really nothing more than just another run-of-the-mill crime of passion. The only difference is that the perp is a an American and a marine at that--- thereby dragging VFA into the mix. Truth to be told-- I blame the marine for being naively stupid and losing his temper in a foreign land! I blame the US Marines for not cautioning their "boys" that they represent their country-- and therefore should behave when they are in a foreign land. If this happened in Japan or other countries with far more national self-respect and dignity--- a riot in the street would have ensued! Lucky it happened in a country where Americans can't do wrong!



Philippine NewsLink reserves the right to select and edit comments for publication.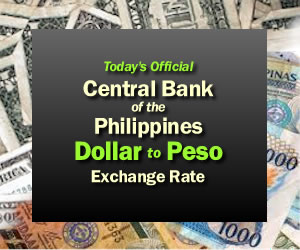 RECENT EDITORIALS
Death of Filipino Transgender 'Jennifer' Laude Was Totally Preventable


The evening for the young US Marine and his Filipino date "Jennifer" began at the Ambyanz Disco Bar in Subic Bay, Olongapo and ended shortly before midnight at the Celzone Lodge where "Jennifer's" lifeless body was found leaning against the toilet bowl. Jennifer, it turns out was actually not originally a "she" but a "he." A Filipino transgender, Jeffrey Laude, 26, began calling himself "Jennifer" after medical procedures made him look more female than male. Published 10/14/2014
---
Sorry Mr. President But PNP Chief Alan Purisima Has to Go

What's with Philippine civil servants these days? It seems that you can stick all their pictures on a wall; throw a dart; and whoever's photo it land on, that person can be successfully prosecuted for graft. It is unbelievable how pervasive and widespread corruption has become. We go from one corruption scandal to the next and there seems to be no end in sight. Published 10/07/2014
---
Tear Down the Torre de Manila Building Being Built Behind the Rizal Monument?

According to the developer's website, "Torre de Manila, DMCI Homes' newest one-tower condominium, is an exclusive residential community right in the heart of the city." As of this writing, the 49-story edifice is about halfway complete. But as it continues to rise, so too do the howls of protest from an eclectic collection of groups and individuals who want it torn down. Why? Torre de Manila will permanently mar the skyline behind the Rizal Monument. Published 10/01/2014
---
How Ferdinand Marcos's Martial Law Continues Hurting Filipinos to This Day

On the evening of September 23, 1972, two days after it had taken effect, Ferdinand Marcos announced via live television from Malacañang Palace that he had placed the Philippines under Martial Law. It was a calculated move by a devious politician to keep himself in power beyond what the Constitution allowed. A staged ambush attempt against his Defense Secretary Juan Ponce Enrile was the main excuse Marcos (or "Macoy" as he was deridingly referred to back then) used to strip Filipinos of all their constitutional rights. With that, the diminutive Ilocano from the backwaters of Batac, Ilocos Norte became the despotic dictator for over a decade. Published 09/23/2014
---
Jejomar Binay Should Never Become President of the Philippines

In our July 25th editorial we asked if Vice President Jejomar Binay should be the next president of the Philippines. In this editorial we arrive at the definitive conclusion that that Binay should not be elected president. Since our last editorial, more witnesses have come forward with more allegations against the embattled Vice President. But our decision not to support Binay's presidential bid is based on irrefutable public acts that in our opinion disqualify him from the presidency. Published 09/16/2014
---
Will Pacman be China's Pitchman?

The news was officially announced by China Central Television (CCTV) in Beijing on August 25: Manny "Pacman" Pacquiao, the "national fist" of the Philippines and the winner of eight world boxing titles, signed an agreement with the Chinese government "to establish a string of boxing academies" all over China with the aim of helping to "grow the sport in China and provide opportunities for young people to take part." Published 09/07/2014
---
Napoles Prays 2,000 Rosaries a Day, So Does She Get a Free Pass to Heaven?

After leaving her August 15th bail hearing at the Sandiganbayan, Janet Lim Napoles showed the media the marble rosary she personally received from recently canonized Saint Pope John Paul II. Her lawyer Stephen David later disclosed to media that Napoles prays 2,000 rosaries a day. Given that a day has only 24 hours or 1,440 minutes, Napoles would have to complete an entire rosary in less than a minute praying non-stop for an entire day…every day. Atty. David also pointed out that Napoles paid for the schooling of at least 200 priests and helped construct many Catholic churches. Published 08/30/2014
---