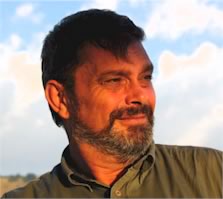 A former foreign correspondent, Bob Couttie is an experienced British director, screenwriter and radio playwright. He was co-founder of the first independent newspaper for the Filipino community in London, now published as the Filipino Express. As a writer on history he has contributed to Scribner's Dictionary of American History and the Bulletin of the American Historical Collection. He is also co-founder of the Balangiga Research Group.
On December 15, 2004, Bob Couttie sat down to talk with Philnews.com about his recent book that should be of interest to Filipinos and Americans, most specially to the many Filipino-Americans who visit this site.
Philnews
What got you started on writing this book?
Bob
I had read everything that had ever been published about this event, and a lot that hadn't been published and realized that a lot of standard textbooks had got a lot of stuff that was wrong. I was still--even many years later--having the stuff quoted at me so I thought well, we need to replace what's out there and it doesn't look like anybody else was going to do it so it might as well be me.

Philnews
We found your book to be quite extensively researched. How long did it take you to complete this book?

Bob
Actually, it begs the question as to whether it is actually complete yet. Even since it came out, I've had new information come in and I'm hoping next year we are going to see a US edition which can be updated, but basically, I've been doing the research since about 1994.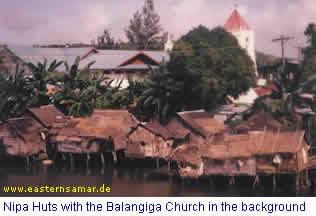 We had somebody in Washington dig through the records there, and then through a good friend of mine, Professor Rolly Borrinaga, I got a line on some of the Filipino accounts which are rarely ever mentioned and we were able to put this together. But it still took about ten years and it was done through the help of a wonderful lady called Jean Wall, who is the daughter of the only guard, the only American guard to survive that morning. So, that was great because that meant that I had not just a Filipino source but a Waray, which Rolly is and of course we had Jean Wall who is American and closely involved with the event through her father. And together we worked on this for about ten years. The actual writing of the book took about 3 years, but the finalization of it took about three months.

Philnews
What is the significance of that title 'Hang the Dogs?'

Bob
Right...There is a chapter in there called 'The Time of Hang the Dogs' and this is actually a reference to the famine season in Samar which was traditionally at about the time this event happened. Samareņos traditionally loved their dogs. They were hunting dogs; they were work dogs. These were not eating dogs. But when the famine came along, there was no food for these animals to go get and there was nothing to feed these animals with. So they had to put aside their dogs. So within that phrase 'Hang the Dogs' is a sense of sacrifice for the good of the community. The title got quite a lot of comment, I should say. A good friend of mine was very concerned about it and felt that it might be misinterpreted. But it's actually quite...I think its quite a good title and I have to thank Rolly Borrinaga for it. It is actually derived from a Waray or Binisaya saying of the time.
Philnews
Let me go to the actual incident itself: On September 28th, 1901 the townspeople of Balanggiga--this is a town in Samar...Attacked the men of Company C. This was an American Company that was assigned to that town?

Bob
Yes, they were sent down there to close the port. The town had a small port; it was one of three major ports along that coast at the time. And they were told to go down there, close the port so that no supplies could get in to reach the Filipino forces who were fighting for independence and of course nothing could come out of the port. You will regularly hear people talk about: 'oh they were sent there for benevolent assimilation' or 'they were sent there because the local mayor had invited them there--this is entirely wrong! It was a simple mission that they were sent on: just close the port; if you find any insurgents, just shoot them or capture them; and basically take control of food stocks and so on, in the town.