Chairman Royce on Strengthening U.S.-Philippines Ties

Washington, D.C. – Today, House Foreign Affairs Committee Chairman Ed Royce (R-CA)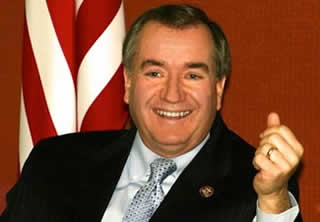 issued the following statement on the recent announcement that the United States will transfer a U.S. Coast Guard cutter and a research vessel to the Philippines:

"The transfer of these two ships to the Philippines is welcome news. They will strengthen the Philippine Navy as it works to establish peace and stability in the region – from combating terrorism to keeping trade routes secure in the Asia Pacific.

"The Philippines have been our close ally for over sixty years. We share values, history, and cultural ties that are rooted in our energetic Filipino-American community. Ensuring the security of the Philippines, and our enduring alliance, will continue to be a top priority for the House Foreign Affairs Committee."

Note: Last year, Chairman Royce led a bipartisan congressional delegation to the Philippines. As Chairman of the Terrorism, Nonproliferation, and Trade Subcommittee, Royce held the first congressional hearing in many years focused solely on the U.S.-Philippines relationship.