Archived News Headlines from April 1, 2017 to May 31, 2017
(Please note: some articles may have been removed by their respective publications)

05/28/2017

'NOT FUNNY. EVER' | Chelsea Clinton blasts 'murderous thug' Duterte's rape joke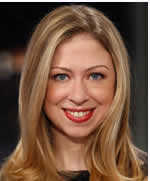 Chelsea Clinton, daughter of former US President Bill Clinton and former State Secretary Hillary Clinton, was not amused by President Rodrigo Duterte's joke about rape in a pep talk Friday to soldiers about to be deployed to Marawi City to fight the Maute group. On her verified Twitter account, Clinton wrote, "Not funny. Ever," as she shared a Tweet by New York Times chief White House correspondent Peter Baker linking his followers to a story on the incident.
61 terrorists killed so far in ongoing Marawi City operations — AFP
MANILA, May 27 —- The Armed Forces of the Philippines (AFP) announced that its units, aimed at dislodging Maute Group terrorists in Marawi City, Lanao City, has so far killed 61 militants. This was disclosed by AFP spokesperson Brig. Gen. Restituto Padilla in a message to the PNA Sunday.
GRP, NDF panels scramble to save peace talks from collapse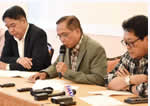 Scrambling to save the fifth round of formal peace talks, the negotiating panels of the Government of the Republic of the Philippines (GRP) and the National Democratic Front of the Philippines (NDFP) meeting in The Netherlands have agreed to continue informal negotiations at 9 am Sunday, May 28, (3 pm Philippine time).
94 foreigners arrested under Duterte admin's drug war
MANILA, May 26 — Some 94 foreigners have been arrested so far by the Philippine Drug Enforcement Agency (PDEA) under President Rodrigo Duterte's administration intensified campaign against illicit drugs. PDEA Director General Isidro Lapeña told Philippine News Agency (PNA) that these foreigners, mostly Chinese and Taiwanese, were arrested from July 1, 2016 to April 20, 2017 in violation of Republic Act 9165, or the Comprehensive Dangerous Drugs Act of 2002.
Duterte warns Philippine Supreme Court, Congress: Martial law to continue if...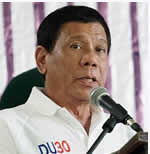 PRESIDENT Rodrigo Duterte said Saturday he will ignore the Supreme Court and Congress as he enforces martial law across Mindanao, even though the Constitution gives them the power of oversight. Duterte on Tuesday imposed martial law in Mindanao, home to 20-million people, following deadly clashes in a mostly Muslim-populated city involving militants he said were trying to establish a caliphate for the Islamic State group.
05/19/2017
House 'kills' impeachment complaint vs Duterte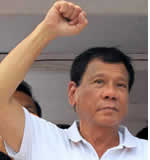 MANILA, Philippines – The impeachment complaint against President Rodrigo Duterte, the first filed against him in less than a year in office, is dead. The complaint, filed by Magdalo Partylist Rep. Gary Alejano was declared sufficient in form by the House Committee on Justice but all of the panel's 42 members voted that it was not sufficient in substance.
Abu Sayyaf bandit killed, 2 others surrender due to relentless military ops


Abu Sayyaf bandit killed, 2 others surrender due to relentless military opswho was earlier killed by government forces in Bangalaw Island, Banguingui, Sulu. In the ensuing firefight, a bandit identified only as "Imbo" was killed. Also recovered by government forces were an M-16 automatic rifle, magazines and ammunition.
How did a cop trading illegal drugs get off the hook? Bato wants to know


MANILA, Philippines – How did a law enforcer manage to continue engaging in illegal drug trade for a year without being caught or reported by his fellow policemen? This is what Philippine National Police (PNP) chief Gen. Ronald dela Rosa wants to know after finding out that Police Officer 1 Fernan Manimbo, ironically a member of the Anti-Drug Enforcement Unit of the PNP in Teresa, Rizal, was able to get off the hook.
China, Philippines tackle contentious South China Sea issues in friendly dialogue
GUIYANG, China, May 19 (PNA) – China and the Philippines on Friday engaged in a candid but friendly discussion where officials from the two countries tackled almost all contentious issues on the South China Sea dispute. "There was no issue that was left untouched, almost. We touched on several sensitive issues but we didn't dwell, we don't impose on the Chinese ..."
Latecomers to be locked out of House of Representatives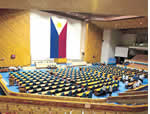 MANILA, Philippines — Members of the House of Representatives will soon find themselves locked out if they arrive at the session hall while the roll is being called. Majority Leader Rodolfo Farinas said the majority bloc agreed at a recent caucus that beginning with the regular session on July 25, the roll of members will be called at exactly 4 p.m.
05/13/2017
Govt counsel vows to unmask Ex-President PNoy's 'Daang Matuwid'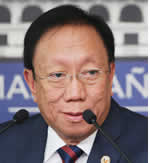 THE hypocrisy of the "Daang Matuwid" will be out in the open once pork barrel queen Janet Lim Napoles turns into a state witness, Solicitor-General Jose Calida said Saturday as he slammed Liberal Party president Senator Francis Pangilinan who questioned plans to make Napoles confess her involvement in the massive looting of government funds in the multi-billion-peso pork barrel scam.
Pres. Duterte arrives in Beijing to attend Belt and Road Forum
BEIJING, May 13 (PNA) -- Pres. Rodrigo Duterte arrived in the China capital Saturday night from Hong Kong to attend the high-profile Belt and Road Forum for International Cooperation on May 14-15, in a bid to push stronger economic ties with China and the rest of the world. He is among the 29 heads of state and government leaders that will attend the forum.
Philippine envoy: Mechanism for South China Sea bilateral consultation to get going after mid-May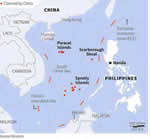 BEIJING – Ambassador to China Jose Santiago Sta. Romana told journalists at the weekend that the bilateral consultative mechanism for addressing the issues in the South China Sea/West Philippine Sea territorial dispute will be discussed next week, or after mid-May.
Mega rehab center in Nueva Ecija admits 20 more drug users
MANILA, May 13 -- The Mega Drug Abuse Treatment and Rehabilitation Center (DATRC) in Fort Magsaysay, Nueva Ecija has admitted another 20 drug addicts since April 30, the Department of Health (DOH) reported on Saturday. "As of today (May 13), the DOH Mega DARTC in Fort Magsaysay, Nueva Ecija attends to 247 drug dependents," said Dr. Jasmin Peralta, program manager of the DOH's Dangerous Drug Abuse Prevention Program (DDAPP).
Cordillera rebels, Pangasinan cops share dilemma – extortionists posing as NPA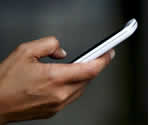 BAGUIO CITY, Philippines — Strange but true. The New People's Army and the Pangasinan police are facing a common problem — extortionists posing as communist rebels. The NPA's Leonardo Pacsi Command in the Mountain Province warned against poseurs it said introduce themselves as representatives of the Communist Party of the Philippines-New People's Army-National Democratic Front of the Philippines/Cordillera People's Democratic Front.
05/08/2017
Court of Appeals absolves Napoles of Benhur Luy illegal detention, orders her release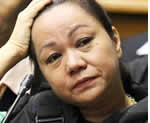 MANILA, Philippines – The Court of Appeals has ordered Janet Lim-Napoles' release from prison after it absolved her of the serious illegal detention of her cousin and former employee Benhur Luy, the key witness in the multibillion-peso pork barrel scam allegedly masterminded by the businesswoman.
Baguilat hits "extra-judicial" filing of impeachment complaint vs VP Leni Robredo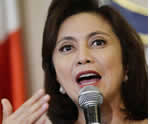 Ifugao Representative Teddy Brawner Baguilat has criticized what he called the extra-judicial filing of another impeachment complaint versus Vice President Leni Robredo, calling it political adventurism by a group of critics who are wanting in credibility yet are determined to forcibly remove Robredo from office despite her clear mandate from the Filipino people.
Duterte replaces Gina Lopez, ex-AFP chief Roy Cimatu is new DENR secretary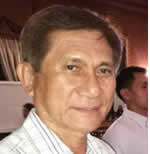 MANILA, Philippines – President Rodrigo Duterte announced on Monday during a Cabinet meeting that retired general Roy Cimatu, currently the special envoy for OFW refugees, would take the place of Gina Lopez as chief of the Department of Environment and Natural Resources (DENR).
Greenpeace Philippines reaction to the appointment of Roy Cimatu as DENR Secretary

In reaction to the appointment of Roy Cimatu as the new Department of Environment and Natural Resources (DENR) Secretary, Vince Cinches, Political Campaigner of Greenpeace Philippines, said: "Greenpeace is concerned that President Duterte has appointed someone else so quickly without first addressing the issues raised in Sec. Lopez's term and the circumstances surrounding her rejection. We hope that these won't be swept under the rug.
Impeachment bid versus Duterte on schedule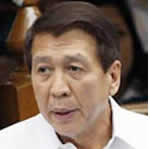 THE impeachment complaint against President Rodrigo Duterte is expected to be referred to the House of Representatives' committee on justice this week to enable lawmakers to begin the process, a House official said Sunday.
05/02/2017
Bato on Manila police's secret cell: Unauthorized and legally questionable, but so what?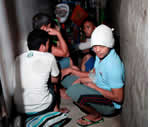 MANILA – Philippine National Police chief Director General Ronald "Bato" Dela Rosa has come to the defense the policemen in charge of the Manila police station where the Commission on Human Rights (CHR) discovered a secret cell crammed with a dozen detainees on Thursday, although he admitted that his men were unauthorized and legally accountable for the act.
Drug problem in the Philippines now a national security threat -- PDEA
MANILA, May 2 -- The drug problem in the country has now become a national security threat, according to Philippine Drugs Enforcement Agency (PDEA) Director General Isidro Lapena. Lapena spoke before the "RealNumbersPH" forum of the Presidential Communications Operations Office (PCOO), together with the PDEA, Philippine National Police (PNP), Department of Health (DOH), Department of Social Welfare and Development (DSWD) and non-governmental organizations (NGOs) held at Crowne Plaza Hotel in Ortigas Avenue, Pasig City on Tuesday.
Motherhood statements, unfulfilled promises: Du30 just gave workers more of the same – Lagman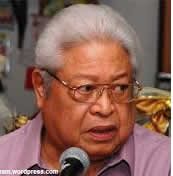 MANILA, Philippines – President Rodrigo Duterte gave the country's workers nothing on Labor Day but "motherhood statements and unfulfilled promises," two opposition lawmakers said on Tuesday. Albay Representative Edcel Lagman said the workers "cannot eat" these promises and need something more concrete from the President.
Senate President Pimentel on De Lima's request to join senate sessions: Let the court decide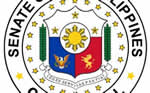 MANILA, May 2 -- Senate Pres. Aquilino Pimentel III on Tuesday said that it us up to the court to decide on whether to allow detained Sen. Leila de Lima to participate in Senate sessions particularly in the deliberations of measures. "Nasa court na yung issue (The issue is already in the court), so let the court decide. Let her lawyers work," Pimentel told reporters in an interview.
UNESCO tracking media harassment in the Philippines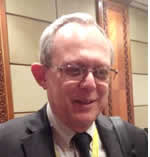 JAKARTA – The United Nations Educational, Scientific and Cultural Organization is interested in visiting the Philippines and taking a look at the continued harassment and violence against media practitioners. UNESCO Assistant Director General for Communications and Information Frank La Rue said while they have not been invited by government, they have received several invitations from civil society.
04/30/2017
ASEAN: China chided for military buildup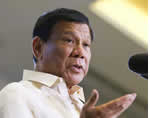 IN a move likely to frustrate Beijing, President Rodrigo Duterte on Saturday firmed up a strongly-worded statement calling out China's massive militarization and island building activities as chairman of the 10-member Association of Southeast Asian Nations, ending speculations he will steer the regional bloc to China's wishes of toning down the content of the communiqué.
ASEAN welcomes progress on framework for South China Sea code of conduct

MANILA, April 30 (PNA) -- Ten member states of the Association of Southeast Asian Nations (ASEAN) have welcomed the progress to complete a framework of the code of conduct in the South China Sea/West Philippine Sea by middle of 2017, as they opt to pursue the peaceful resolution of territorial disputes.
Blast in Manila injures 14 as ASEAN leaders gather
Fourteen people were wounded in a pipe bomb blast in Manila, Philippine police said Saturday, but authorities dismissed any link to an Asian leaders' meeting under way in the capital. The explosion happened late Friday about five kilometres (three miles) from the heavily guarded complex where Association of Southeast Asian (ASEAN) leaders are meeting and police said they were investigating the possibility it was a revenge assault.
No evidence ISIS behind Quiapo explosion -- NCRPO


MANILA, April 30 -- There is no evidence pointing to the terrorist group ISIS (Islamic State of Iraq and Syria) to be behind the explosion in Quiapo, Manila last that injured 14 individuals Friday night. This was disclosed on Sunday by National Capital Region Police (NCRPO) chief Director Oscar Albayalde saying that there was no indication from the evidences gathered by the Philippine National Police (PNP) that the terrorist group ISIS was behind the explosion.
China warships to drop anchor at Davao port Davao port


THREE Chinese naval vessels will arrive at the Sasa Wharf in Davao City for a three-day visit on April 30 to May 2, an official said Friday. Naval Forces Eastern Mindanao public affairs office chief Lt. Jetmark Marcos said the three ships are from the China People's Liberation Army Navy Task Group 150.
04/25/2017
Hitman's lawyer sues Duterte before intl court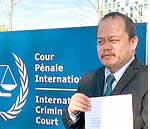 THE lawyer of self-confessed hitman Edgar Matobato on Monday filed a complaint before the International Criminal Court in The Hague against President Rodrigo Duterte and 11 other officials for mass murder
Philippine economic managers assure private sector of lots of funding opportunities under Duterte infra program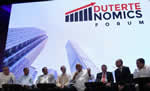 MANILA, April 25 - The private sector will not be left out under the Duterte administration's infrastructure program on back of the decision to implement hybrid-type of projects, Philippine economic managers said. During the DuterteNomics forum Tuesday night, Budget and Management Secretary Benjamin Diokno said the hybrid-type of projects would be constructed by the government but operations and maintenance would be given to the private sector.
Sleeping with enemy: Cop linked to Sayyaf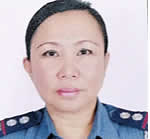 A FEMALE police officer romantically linked to an Abu Sayyaf member was arrested Saturday night at a checkpoint in Barangay Bacani, Clarin town, a few kilometers away from a gunfight in which four bandits were killed. Philippine National Police chief Ronald dela Rosa identified the PNP official as Supt. Maria Cristina Nobleza, deputy chief of the PNP's Crime Laboratory in Region-11.
DTI chief: Philippine economy gains from better ties with China, Russia

MANILA, April 25 -- The Duterte administration's push to achieve better relations with countries like China and Russia has brought gains to the Philippine economy, Trade Secretary Ramon Lopez said. During the 2nd Dutertenomics Forum at the Conrad Manila on Tuesday, Lopez noted that the country received purchase commitments from China and Russia after President Rodrigo Duterte voiced his intention to be friends with these two nations.
Manila ready to welcome nine Asean heads


THE Philippines is ready to receive nine leaders of Southeast Asian Nations who will be visiting the country this week for the 30th Association of Southeast Asian Nations Summit to be held in Manila this week. "Saturday will be a very long day for them, but our President is ready for it. We already briefed him on where will he go, what he'll be doing, and what will be discussed ..."
04/21/2017
'SHE DESERVES IT' | De Lima camp not surprised by senator's inclusion in Time's most influential people list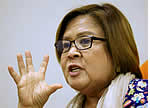 MANILA, Philippines – The camp of Senator Leila De Lima is not surprised by TIME's inclusion of the senator in the magazine's list of 100 Most Influential People in the World. The detained senator's lead counsel, Filibon Tacardon, on Friday said, "Her continuing fight for human rights and against extra-judicial killings really deserves commendation not only locally but also internationally."
China to probe alleged harassment of Filipino fishermen in S. China Sea


BEIJING, April 22 -- China will also look into reports that Filipino fishermen have been driven away allegedly by the Chinese Coast Guard from Union Bank in the South China Sea, a Chinese Foreign Ministry spokesman said Friday.
Pres. Duterte must make the right move in US-North Korea conflict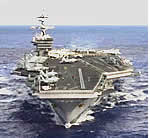 The United States has sent the USS Carl Vinson aircraft carrier strike group to the Korean Peninsula. The message is clear: a show of military and naval force in the Pacific as a warning to North Korea that the United States is prepared to strike, if need be, should North Korea's provocative nuclear tests escalate into armed conflict.
National government registers P23.7-B fiscal deficit for February 2017


MANILA, April 22 -- The National Government (NG) ran a P23.7 billion deficit for February 2017, a third lower than last year as revenue generation outpaced spending growth for the period. The trend is reflected as well in the lower cumulative shortfall from January to February amounting to P21.5 billion against P38.1 billion in 2016.
US to Rody: Stick to drug-war vows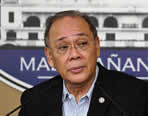 MALACAÑANG on Friday called on the United States not to jump to conclusions after the US State Department urged Manila to stick to its commitment to investigate the growing number of extrajudicial killings in the government's war on drugs, the first such call since US President Donald Trump took office.
04/10/2017
Du30 to China: Relax, only structures, flags will rise in West Philippine Sea territories


MANILA, Philippines - President Rodrigo Duterte on Monday told China not to be bothered by his order to the Armed Forces of the Philippines (AFP) to occupy nine to 10 islands within the West Philippine Sea (South China Sea) ...
Duterte firm on putting facilities in disputed islands, says PHL will remain friendly to China


DAVAO CITY, April 10 (PNA) - President Rodrigo R. Duterte is firm on putting structures, including mounting the Philippine flag, in the West Philippine Sea, but emphasized the "Philippines will maintain good relations with the People's Republic of China."

Duterte to meet Saudi king, witness 3 agreements
RIYADH - President Rodrigo Duterte will meet with Saudi King Salman Tuesday afternoon on the second day of his visit to the kingdom, the first by a Phililppine president since 2008.
President Duterte leaves for Middle East, to forge closer relations with gulf states
DAVAO CITY, April 10 (PNA) -- President Rodrigo Roa Duterte departed on Monday (April 10), for State visits to three Middle East countries seeking to forge deeper and more meaningful relations especially on trade and investment with the Gulf states.
Department of Health provides assistance to Batangas quake victims


MANILA, April 10 (PNA) -- The Department of Health (DOH) on Monday said it delivered immediate initial response for the effects and other possible outcomes of the magnitude 6.0 earthquake that struck Mabini, Batangas on April 8.

As Duterte visits Middle East this week, President urged to save OFW Jennifer Dalquez from death row
MANILA, Philippines -- As President Rodrigo Duterte visits the Middle East this week, lawmakers from the partylist Gabriela urged him to take the extra step to save Jennifer Dalquez from the death row.
Finance Secretary Dominguez urges ASEAN to implement inclusive-growth policies


Finance Secretary Carlos Dominguez III has called on movers and shakers in the Association of Southeast Asian Nations (ASEAN) to implement policies that would allow the sharing of resources within the regional bloc ...
Philippines to soon implement JICA projects on drug rehab, HARVEST


TOKYO, April 11 -- Philippine officials have assured their Japanese counterparts that Malacañang is working fast to ensure the speedy implementation of Japan-funded projects in support of the Duterte administration's campaign ...
Court affirms homicide conviction of US soldier Joseph Scott Pemberton


THE Court of Appeals on Monday upheld the conviction of US Marine Lance Cpl. Joseph Scott Pemberton for killing a transgender Filipina in a case that reignited long-simmering anti-American sentiment in the Philippines.
04/2/2017
Duterte invites EU critics, wants to 'slap them'

MANILA - President Rodrigo Duterte lashed out on Friday at European Union critics of his bloody anti-narcotics campaign, threatening to "slap" them. It is the latest of the leader's near-daily diatribe against the United States, EU and the United Nations while heaping praise on China and Russia.

DND looking for more platforms to boost external defense capabilities


MANILA, April 2 (PNA) -- With the deliveries of the South Korean-made FA-50PH "Fighting Eagle" jet fighters nearing completion and more modern equipment coming in line, Department of National Defense (DND) Secretary Delfin Lorenzana said the Philippines is now looking for more platforms that will further boosts its external defense capabilities.
From calendar girl to concert star


Viva Artists Agency star Kara Mitzi, this year's calendar girl of a top liquor brand, is mounting her first co-headlining concert featuring a very special participation of no less than the unkabogable Vice Ganda. Entitled 56K with Kara and Khel, the show co-stars pop heartthrob and certified hitmaker Micheal Pangilinan. It will be held on April 8 at the Music Museum.
Philippines plans to rename Benham Rise


MANILA, April 1 (PNA) -- The Department of Foreign Affairs (DFA) and the Office of the Executive Secretary are now working hand-in-hand to explore a new name for Benham Rise. The DFA confirmed that they were instructed by President Rodrigo Duterte to suggest in renaming Benham Rise on Saturday.
Bicolana teen brings 'cacao' to UN Assemby


SAN FERNANDO, CAMARINES SUR, Feb.17 (PIA) -- The lowly cacao took center stage and stood out as one of the best social ventures for young entrepreneurs in a youth assembly at the United Nations headquarters in New York.
Filipino youth stage musical against Duterte's deadly drugs war


MANILA - A Philippine youth theater club staged a musical at a Manila park on Sunday, challenging President Rodrigo Duterte's bloody war on drugs. The 20-minute show features a casket salesman whose funeral parlor is doing brisk business as corpses pile up.
Displaced Saudi OFWs get job, livelihood opportunities
MANILA, April 3 -- Overseas Filipino workers (OFWs) who were displaced from their jobs in Kingdom of Saudi Arabia (KSA) were given another chance of getting employed and be engaged in their own livelihood undertakings during the Job and Livelihood Fair for OFWs of the Department of Labor and Employment (DOLE) - Overseas Workers Welfare Administration (OWWA).
Clamor grows for poet Balagtas' hero status


MANILA, April 1 (PNA) -- An expert joined calls for renowned Filipino poet Francisco Baltazar's formal recognition as Philippine hero. Writer and educator Michael Coroza believes such accolade is due, noting Baltazar harnessed the pen's might to advocate love of country and fellowmen.
Floirendo loses land deal over House feud


PRESIDENT Rodrigo Duterte has ordered the abrogation of a contract with the Tagum Agricultural Development Co. when he learned that the government could be earning P1 billion a year, instead of P25 million from the banana plantation inside the Davao Penal Colony.