s United States equity markets reel amidst the worst financial crisis it has faced in decades, the Philippine market seems to be holding its own in the face of very strong downward pressure from Wall Street.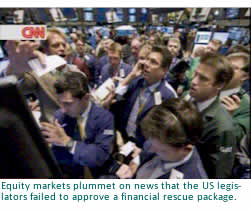 And at the center of this heroic resistance is the humble OFW (Overseas Filipino Worker) whose regular salary remittances have been almost singlehandedly responsible for keeping the Philippine economy afloat. By most estimates remittances from the OFWs for 2008 are expected to grow 10 percent from the $14.4 billion remitted in 2007.
That large influx of foreign currency translates into increased consumption which has fueled the country's economic expansion to a still respectable 4.6 percent growth in GDP (Gross Domestic Product) in the first quarter of this year—in spite of a global economic slowdown. And even with the US markets dropping precipitously this past days, Philippine markets are proving resilient, refusing to give up too much.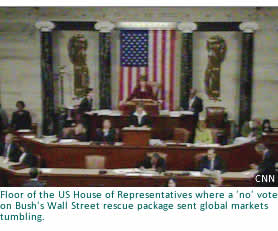 With a US government bailout in place, there is no doubt that the Philippine economy will rise to new heights, buoyed primarily by OFW remittances with the help of the export and service sectors. However, should the US politicians fail to put a rescue package in place, America could go into a deep recession dragging with it all the world's economies.
As always, Filipinos should be prepared for the worst, while hoping for the best. And the OFWs—the modern-day heroes of the the country, through their remittances, will make sure any downside isn't as painful, and any upside is as significant as possible.