here is this well-known story, or urban legend as some might call it, about frogs that says if you put a frog in a pot of boiling water, it will immediately jump out.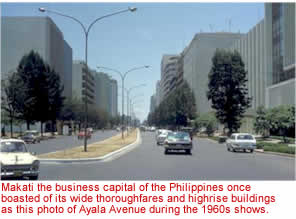 However, if you place a frog in a pot of room-temperature water, then very gradually raise the temperature, the frog won't notice the heat and will eventually boil to death.
In many ways, this seems to have happened to the Philippines. Where once it was called the 'Pearl of the Orient' and was considered by many as the most advanced country in Southeast Asia, the Philippines of today is only a shadow of its former self. There was a time when the best and the brightest in Asia went to the Manila to learn the latest in science, education, business, and government. By contrast, Filipinos today are leaving their country in droves for menial jobs wherever they can find them.
It is truly a very sad commentary, when the children and grandchildren of a once proud and cultured society have to accept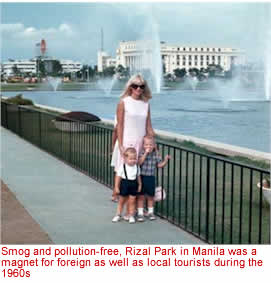 work as household helpers and day laborers and fill positions that citizens of other countries find too demeaning to take on themselves.
To cite just one example of how far the Philippines has fallen; the Philippine Stock Exchange (PSE) was the first stock exchange to open in all of Southeast Asia. Today, the the PSE is never even mentioned on Bloomberg, CNBC or any of the finance or business programs on television. It has been reduced to almost complete insignificance. And it's not just the PSE, one can find example after example, in government, in education, in science, and in business.
Like the frog in boiling water, if the change happening around us is slow enough, we're not aware of it. But looking at the Philippines today compared to that of decades past, it is clear that we have fallen so far behind that the only sensible alternative for many Filipinos is simply to pack their bags and find a better place for themselves and their children...abroad.