n November 4, 2008, Americans shattered the racial divide and elected the first black man to lead the most powerful country on earth.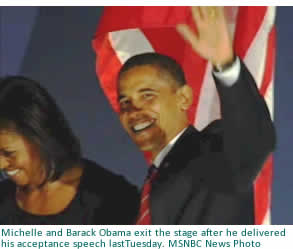 And as Americans from coast to coast rejoiced in Obama's victory so did the rest of the mankind. Worldwide, Obama was the overwhelming choice...except in two countries. In a Gallup poll conducted for this US presidential election, only the countries of Georgia and the Philippines preferred John McCain by statistically significant margins.
It is easy to understand why Georgians preferred McCain to Obama; the Bush administration has been a staunch supporter of Georgia in its ongoing conflict with Russia, and John McCain knows President Saakashvili personally, having travelled to Georgia several times in the past. In the Philippines, on the other hand McCain was the candidate of choice for atypical reasons.
In a country where skin whitening creams fly off the shelves and Christianity is practiced as it might have been practiced in sixteenth-century Europe, the black, pro-choice US candidate never stood a chance. Add to that the typical Filipino's penchant for gossip and rumor—now easily spread electronically via text messaging and the internet—and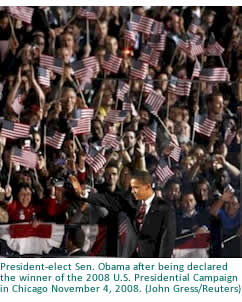 one can begin to understand why, even Filipinos living in the United States, came up with all kinds of dismal reasons for not supporting Barack Obama: He is an Arab, a Muslim, a terrorist, his middle name is Hussein, the scriptures single him out as the anti-Christ, and last-but-certainly-not-least, he is black.
Sadly, like their counterparts back home, first-generation Filipino-Americans, seem incapable of shedding their deep-seated racial prejudices. For example they find any excuse to characterize their black co-workers as lazy employees who do nothing but complain. And while left unspoken, many a Filipino parent's worst nightmare is that their daughters end up dating or—God forbid—marrying a black man, least they end up with black or mulato grandchildren.
Today, in light of Barack Obama's stunning victory, the majority of Americans have shown the world that they can put racial prejudices and biases aside and choose candidates based not on the color of their skin but by the content of their character—to paraphrase Dr. Martin Luther King. The question is will Filipino-Americans who voted against Obama for all the wrong reasons now see the error of their ways? Filipinos everywhere need to take a long, hard, and honest look at themselves.