or an institution once dismissed as utterly useless, the Philippine Senate has been proving itself as the only remaining check to Malacañang's abusive powerplays.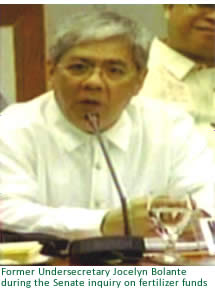 From the overpriced ZTE deal that rocked the country several months ago, to the current Bolante fertilizer scam and Euro Generals scandal, the Senate has been dogged in their pursuit to expose the corrupt underbelly of the Arroyo Administration. With the Judiciary and the Lower House seen as squarely in the pockets Malacañang, only the Senate stands between the Arroyo Administration and unfettered graft and corruption that some say would make Ferdie and Imelda Marcos blush with envy.
In a testament to the powers of Malacañang opposition Senator Mar Roxas pointed out that it was only through the intervention of foreign governments that the Philippine Senate had been able to secure both Mr. Bolante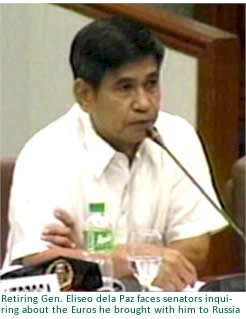 and Gen. Dela Paz—The US deported Bolante and Russia confiscated the Euros of Dela Paz. Had the Philippines relied only on its own resources, neither individual would likely ever have to face justice.
At a time when the President's ratings are in negative territory, with even the Catholic Bishops now calling for change, highly-placed sources indicate that the Arroyo administration seems incapable or unwilling to curb its appetite for corruption. It is instead banking on the notion that another EDSA-style uprising is highly unlikely. And there are those who believe that as long as they continue to throw enough money at the military brass and civilian power brokers to keep them happy, they have nothing to worry about.
With the 2010 elections fast approaching, only time will tell if this administration can actually pull it off without suffering the same fate as that of the Marcos and Estrada regimes.