n 1519 thirty-nine-year-old Ferdinand Magellan set sail with 237 sailors on five Spanish ships to discover new lands for the Spanish crown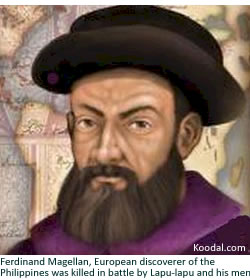 and more importantly, to find a westward route to the Moluccas or Spice Islands of Indonesia. After more than 3 months sailing across the vast ocean he named Pacifico, Magellan's flotilla desperately short of food, water and supplies sighted what we now call the island of Guam. From there Magellan resupplied his ships headed due West and landed in Homonhon Island in Eastern Samar on March 16, 1521. Had Magellan altered his course by as little as 30 degrees, heading in a southwesterly direction from Guam, he would have reached the Moluccas.
Now if Magellan had instead altered his course by 30 degrees in a northwesterly direction from Guam, he could have found himself in the southern tip of what is now Taiwan. Call it luck or divine providence,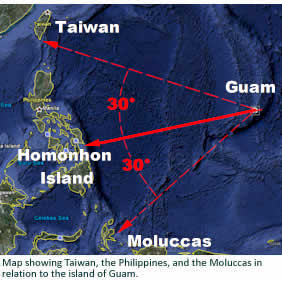 Magellan landed in the Philippines where he met an untimely death in the hands of Lapu-lapu and his tribe.
So we ask ourselves, "what would the Philippines be like if Magellan had missed the islands completely?" Assuming no other European country invaded the islands, Filipinos would be predominantly Muslim. The Americans would most likely never have invaded either, as they came to the Philippines because they were at war with Spain at the time. Thus, generations of Filipinos would not have been raised worshiping the blond, blue-eyed depiction of Jesus, or all the other Caucasian-looking angels and saints depicted in the Bible.
After initially routing the Spanish invaders and slaying their leader, Filipinos have been relegated to 'aping' their Caucasian colonizers ever since—first the Spanish, then the Americans. It therefore comes as no surprise that Caucasians, or even locals who look Caucasian are treated with both disdain and admiration.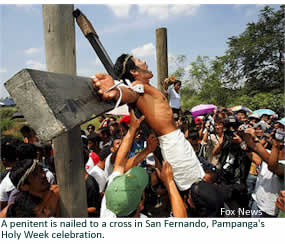 What then would have happened if Magellan had instead landed in Taiwan or the Moluccas and missed us completely? The Philippines (or whatever the country would be called) would be populated by a different kind of 'Filipino.' Probably a more confident and self-assured 'Filipino' who does not carry the baggage that 400-plus years of living under a colonizer's thumb brings with it. The more affluent and adventurous of its citizens might even fly to Taiwan (or the Moluccas, as the case may be) during the month of April to watch in wide-eyed amazement as some poor peasant gets himself impaled to a cross in a misguided attempt to atone for his sins. "Thank Allah those Spanish Friars never set foot on our islands," the 'Filipino' might mutter to himself.