ith close to a thousand, three hundred votes cast as of this writing, the runaway winner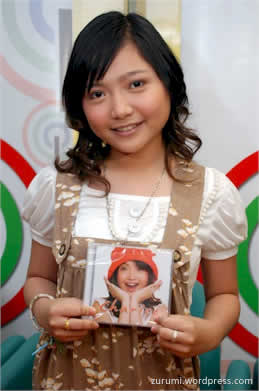 for our 2009 award is none other than Filipina singing sensation Charice Pempengco.
With 55-percent of the vote, Charice handily outdistanced our first runner-up Efren Peñaflorida who got 13-percent, followed closely by Corazon Aquino and Manny Pacquiao, each garnering 10-percent of the votes cast.
Bringing up the rear in our poll were Gloria Arroyo with four-percent of the vote, and both Jun Lozada, and highly controversial finalist Andal Ampatuan Jr. with two-percent.
Of our seven finalists Charice seems to have truly captured the hearts of the Filipino people. And why not, listening to this young charming seventeen-year-old, one cannot help but be taken in by her charm, and her talent.
One of the first things people notice about Charice is that she is unpretentious. She has no problem letting the world know about her humble beginnings and her struggles growing up in a single-parent household. Unlike local entertainers who immediately put on a façade of sophistication or wealth, this young Filipina with a golden voice has a strong sense of who she is and what she can achieve thus making it unnecessary for her to go out of her way to impress anyone.
Charice is a breath of fresh air for the Philippine entertainment industry.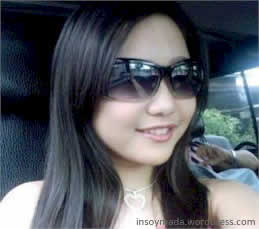 An industry which had initially given her short shrift for looking too "Pinay." It took adoring fans from distant shores to jolt locals into the realization that there was real talent here which they should not ignore.
And yes, we realize that Charice may change, fame and fortune has a way of reshaping even the purest of spirits. But for now, we rejoice in the Charice we have—may she always retain that honesty, that sincerity, that love for her craft, and that truly great singing voice that has made her the overwhelming choice for our Person of the Year. Click here to view poll.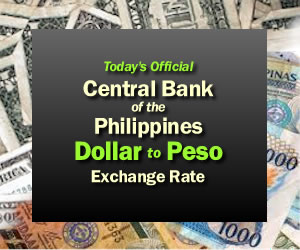 RECENT EDITORIALS
12 Million Metro Manila Commuters Stuck in Gridlock Hell



For much of the last month, my Facebook friends in Metro Manila have been posting comments lamenting their helplessness at being condemned to spend a great portion of what is left of their productive lives stuck in hours of traffic with no hope in sight. They now appreciate why Dan Brown described Manila in his book, Inferno, as "the gates of hell" specifically referring to its "six-hour traffic jams (and) suffocating pollution". Published 11/062014
---
Why Filipino-Americans Need to Vote Democratic on November 4

Since 1620 when the pilgrims landed on Plymouth Rock, people the world over have migrated to America in search of a better life. Filipinos are no exception. In the '70s and '80s Filipinos who were able to, left for the U.S. to escape the tyranny of the Marcos regime; today they leave is to escape the poverty and the lack of opportunity in their homeland. Whatever the reason, Filipino migrants quickly shed their old habits and attitudes and embraced American culture. Published 10/30/2014
---
Both United States and Philippine Governments to Blame for Death of Jeffery "Jennifer" Laude

The United States and Philippine governments share the blame for the tragedy. Two young lives needlessly destroyed: the first, a young Filipino transgender found strangled inside a motel bathroom; the second a teenaged American serviceman now accused of murder. Published 10/19/2014
---
Death of Filipino Transgender 'Jennifer' Laude Was Totally Preventable
The evening for the young US Marine and his Filipino date "Jennifer" began at the Ambyanz Disco Bar in Subic Bay, Olongapo and ended shortly before midnight at the Celzone Lodge where "Jennifer's" lifeless body was found leaning against the toilet bowl. Jennifer, it turns out was actually not originally a "she" but a "he." A Filipino transgender, Jeffrey Laude, 26, began calling himself "Jennifer" after medical procedures made him look more female than male. Published 10/14/2014
---
Sorry Mr. President But PNP Chief Alan Purisima Has to Go

What's with Philippine civil servants these days? It seems that you can stick all their pictures on a wall; throw a dart; and whoever's photo it land on, that person can be successfully prosecuted for graft. It is unbelievable how pervasive and widespread corruption has become. We go from one corruption scandal to the next and there seems to be no end in sight. Published 10/07/2014
---
Tear Down the Torre de Manila Building Being Built Behind the Rizal Monument?

According to the developer's website, "Torre de Manila, DMCI Homes' newest one-tower condominium, is an exclusive residential community right in the heart of the city." As of this writing, the 49-story edifice is about halfway complete. But as it continues to rise, so too do the howls of protest from an eclectic collection of groups and individuals who want it torn down. Why? Torre de Manila will permanently mar the skyline behind the Rizal Monument. Published 10/01/2014
---
How Ferdinand Marcos's Martial Law Continues Hurting Filipinos to This Day

On the evening of September 23, 1972, two days after it had taken effect, Ferdinand Marcos announced via live television from Malacañang Palace that he had placed the Philippines under Martial Law. It was a calculated move by a devious politician to keep himself in power beyond what the Constitution allowed. A staged ambush attempt against his Defense Secretary Juan Ponce Enrile was the main excuse Marcos (or "Macoy" as he was deridingly referred to back then) used to strip Filipinos of all their constitutional rights. With that, the diminutive Ilocano from the backwaters of Batac, Ilocos Norte became the despotic dictator for over a decade. Published 09/23/2014
---
Jejomar Binay Should Never Become President of the Philippines

In our July 25th editorial we asked if Vice President Jejomar Binay should be the next president of the Philippines. In this editorial we arrive at the definitive conclusion that that Binay should not be elected president. Since our last editorial, more witnesses have come forward with more allegations against the embattled Vice President. But our decision not to support Binay's presidential bid is based on irrefutable public acts that in our opinion disqualify him from the presidency. Published 09/16/2014
---