t has now been over six decades since the United States granted the Philippines its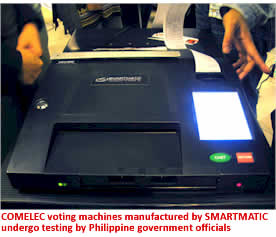 independence and left its shores. And while there are those who say America's departure may have been a bit premature, and a way to avoid the herculean task of rebuilding its war-ravaged colony; the fact remains that the Philippines back then was one of the best places to live in all of Southeast Asia. We had one of the highest literacy rates in the region, and we were only second to Japan in per capital income. Manila in those days was Asia's cosmopolitan hub; home to everything that was innovative, exciting, and fashionable. And Filipinos were seen as leaders and innovators throughout the region.
But like the high school graduate who is voted "most likely to succeed" only to end up a failure, the Philippines' once shining star now lies dark and discarded under a heap of corruption, poverty, and an exploding population. The rest of Asia now looks at the Philippines and sees not a leader but a laggard—the country has become the 'sick man of Asia.' Filipinos themselves see a dire future at home and are leaving in droves for greener pastures abroad.
It is with this backdrop that the May, 2010 Presidential elections are to take place. The election could be a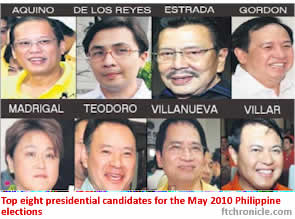 watershed that will put the country back on the road to prosperity and development, or it could continue down a path of ruin. To Filipinos, the situation is still salvageable—though just barely. It would take a leader, fully committed and completely incorruptible, who can stand up to and dismantle institutions and change mindsets that have for centuries held us down. It would take a leader who can also convince Filipinos to look beyond petty squabbles and parochial perspectives to bring the country together as one.

These tasks will be difficult and trying for the country as a whole. But it would have been less difficult had the problems been tackled decades earlier, just as the problems today will be exceedingly more difficult if we leave it for our children and grandchildren to fix years from now.
Filipinos everywhere must realize that the clock is ticking. We no longer have the luxury of time that our parents or grandparents had. We must fix our country and we must do it now. The next president must have all the 'right stuff' and none of the 'wrong stuff' that got us into this mess in the first place. So please, choose carefully and vote wisely!
Join and view the ongoing PHILNEWS.COM voter's survey, click here.