Elections results listed below
Partylist Groups results
ith almost 90-percent of precinct's accounted for, this first-ever fully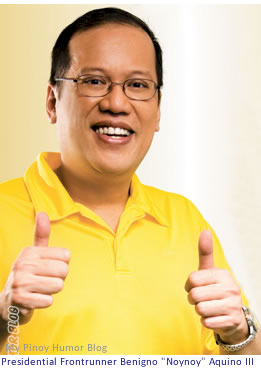 automated election has gone a lot smoother than most predicted. Philippine National Police (PNP) sources indicate that incidents of violence have been less than in past elections and most precincts have reported relatively peaceful turnoutsócompared to other countries however, we are still a long ways away from a peaceful violence-free election.
Poll automation has proven itself beyond doubt that it is the way to go as several local candidates have already officially been declared winners less than 24-hours after voting startedóa far cry from the weeks of uncertainty and nail-biting suspense that characterized past manually-counted elections.
Noynoy Aquino maintains a commanding lead in the presidential race, while Jejomar Binay has a slight lead in the vice-presidential race.
In other races, Manny Paquiao leads handily in the Sarangani congressional race, while Imelda Marcos is currently way ahead in Ilocos Norte's second district. Gloria Arroyo, as expected leads in her quest for a Pampanga congressional seat.
Presidential Election Results*
Aquino
14,011,275
Estrada
8,858,900
Villar
5,073,546
Teodoro
3,709,571
Villanueva
1,029,368
Gordon
470,121
Perlas
49,358
Madrigal
42,655
De los Reyes
40,430

Vice Presidential Election Results*

Binay
13,652,421
Roxas
12,822,304
Legarda
3,856,671
Fernando
944,562
Manzano
712,962
Yasay
327,491

Senatorial Election Results*

1

Revilla
18,064,856
2
Estrada
17,646,265
3
Santiago
16,118,967
4
Drillon
14,759,103
5
Enrile
14,592,736
6
Cayetano
12,765,863
7
Marcos
12,323,528
8
Recto
11,529,294
9
Sotto
11,107,895
10
Osmena
10,807,988
11
Lapid
10,217,702
12
Guingona
9,578,265
13
Hontiveros-Baraquel
8,507,137
14
Biazon
8,047,374
15
De Venecia
7,826,848
16
Remulla
6,965,229
17
Lim
6,830,491
18
Roco
6,290,925
*Latest COMELEC election results as of 11:44 a.m. PhT, May 14, 2010

1

Ako Bicol Partylist
1,393,050
2
Coalition of Association of Senior Citizens
1,159,810
3
Buhay Hayaan Yumabong
1,136,935
4
Akbayan
946,328
5
Gabriela Women's Party
910,602
6
Cooperative NATCCO Network Party
878,768
7
ABONO
739,463
8
An-waray
701,443
9
1st Consumers Alliance for Rural Energy
689,528
10
Bayan Muna
670,334
11
Citizens Battle Against Corruption
594,203
12
Advocacy for Teachers' Empowerment
556,823
13
Agricultural Sector Alliance of the Phil.
501,473
14
Alliance for Barangay Concern's Party
422,390
15
Butil Farmers Party
416,934
16
Anakpawis
399,625
17
LPG Marketers Association Inc.
393,103
18
Kabataan Partylist
376,220
19
Abante Mindanao Inc.
339,407
20
Act Teachers
330,324
**Latest COMELEC election results as of 7:04 p.m. PhT, May 14, 2010