n one of his first acts after taking office, the new president bucked the trend and refused have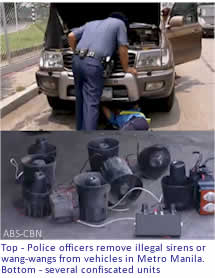 his motorcade stop traffic and use their police sirens the way politicians and government officials in this country regularly do. As such President Noynoy Aquino has been late a few times, and his security escorts complain that protecting a president stuck in traffic poses added risks.
While the non-use of sirens or wang-wangs as they are called here might seem a minor issue, it is in fact a gigantic shift in the philosophy of how people in power should behave. In the Philippines, it has been long understood that if you are rich and powerful, you are usually above the law. And one place where the rich and powerful flaunted their utter disregard for rules while trampling on the rights of ordinary citizens was in the roads and highways of the country—where their convoys regularly stopped traffic and pushed everyone else aside in order to get through.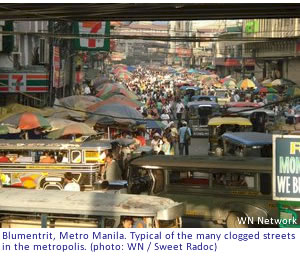 Metro Manila for example has a very serious traffic problem. Narrow roads are poorly maintained and clogged with vehicles, pushcarts, pedestrians, and vendors. It often takes hours to drive distances that would take minutes in other countries. And Metro Manilans complain that the reason this problem has gone unaddressed for so long is in large part because the legislators and government officials who can fix it are not even aware of the problem; their wang-wangs and police escorts have seen to it that they zip through all the traffic ordinary Filipinos have to put up with.
By his example, President Aquino has now put all politicians on notice that they are not above the law and they must wait their turn just like everyone else. To paraphrase the words of American astronaut Neil Armstrong, what President Aquino has done can be seen as just "one small step" but it is a "giant leap" for Philippine society. We hope we continue to see more small steps as well as giant leaps from this new administration.