lmost two weeks have passed since that late August morning when Senior Inspector Rolando Mendoza, a disgruntled ex-cop, boarded that ill-fated bus filled with Hong Kong tourists,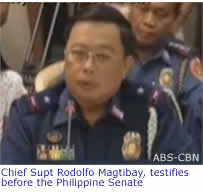 and started a chain of events that will continue to reverberate in this country for many years to come.
Reaching from across the grave at the PNP (the Philippine National Police)—an institution he dedicated his entire career to; rising thru its ranks and garnering some of its highest accolades...only to be later unceremoniously dismissed with his entire pension taken away—Mendoza is bringing that institution to its knees. When he hijacked that bus and took eight innocent lives, he inadvertently exposed the PNP for what it is—a broken institution, riddled with incompetence from top to bottom, and incapable of doing the job that it is there to do: protect civilians.
In today's world of instant communications and global reach, the Philippines can no longer hide its failures, or sweep its shortcomings under the rug the way it did in the past. Police incompetence was front and center for all the world to see. And worst of all, eight innocent Hong Kong tourists needlessly lost their lives.
The Chinese are not going to take this sitting down—and rightly so. Not only do they want answers, they expect those responsible for this outrage to pay. Just as Filipinos no longer want to hear excuses. They're tired of excuses—they want heads to roll!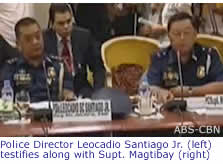 Start with Chief Superintendent Rodolfo Magtibay, as head of the Manila Police, and ground commander at the time of the hostage crisis, he bears direct responsibility for this epic bungle. He is on temporary suspension now—make that permanent. He is totally unfit for the job.
Next is Magtibay's superior, police chief Director Leocadio Santiago Jr., he had almost ten hours to realize that his man, Magtibay was not cutting it and should have replaced him or taken over as ground commander. Instead he did nothing and eight lives were extinguished because of that inaction. He needs to be given the axe too.
Then there's Police Director General Jesus A Verzosa, overall Chief, PNP, an organization with the motto that states: We Serve and Protect. He should tender his resignation—his organization failed to serve or protect the hostages and he must bear some responsibility for that failure.
Lastly there is DILG Secretary Jesse Robredo, and DILG Undersecretary for Peace and Order, Rico Puno.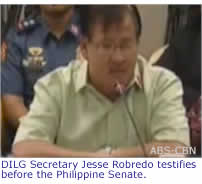 Understandably, they are both recent appointees, however they exercise operational control over the police and local governments. Next to the president, they call the shots and give the PNP their marching orders. Though newly appointed and still getting their feet wet, they had the misfortune of being in the wrong place at the wrong time. But then again, so were the hostages. They need to resign for their failure to bear down on the PNP to get the crisis resolved quickly and positively. Instead they left the PNP to their own devices and what the country ended up with was a dreadful tragedy and a horrible embarrassment. They need to submit their resignations to the president who should accept it.
Make no mistake, we must take this crisis very seriously. Not only are we dealing with what might soon be the most powerful country in the world; the global community is closely watching how we respond to this crisis as well. For the sake of future generations of Filipinos, we must get it right, the stakes are just too high.