With China breathing down our necks and seizing islands inside the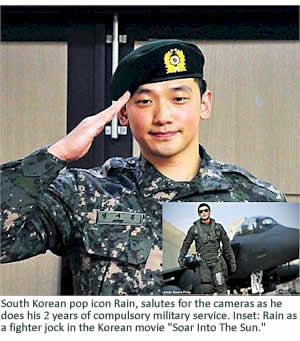 Philippine territorial limits, it is about time that the country institute a draft for all able-bodied men and women upon reaching the age of maturity. Singapore and South Korea, two of the most advanced countries in the region have had conscription for decades. Taiwan, another Southeast Asian powerhouse has been conscripting their young men—and some women—since 1949. Taiwan is currently transitioning to an all-volunteer military, however compulsory military training will remain a requirement for all qualified Taiwanese males of military age.
A draft or conscription should be good for the Philippines. Many young Filipinos have too much time on their hands and end up lazy, or even worse become alcoholics or drug addicts. Also, kids from the upper classes rarely if ever associate or build friendships with kids from the lower classes. This segregation usually remains with them throughout their lives and contributes to the highly stratified Philippine society.
All young men should be drafted into the military at age 18. Rich kids and poor kids,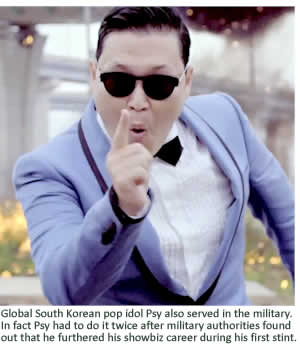 all part of a company of soldiers living, working, and eating together, sharing common experiences they will carry with them for life. Young women should not be exempt but given the option of "Peace Corps" type jobs so that they too can interact with all classes and become aware of the different needs in various regions of the country.
Conscription might be just what will turn the Philippines around. If Singaporeans, South Koreans, and Taiwanese kids can do it (and they're all doing much better than us economically) then so can our Filipino youth. Compulsory military service might also end the NPA and Muslim insurgencies once and for all, because the ruling class will not stand to have their precious boys placed in harm's way and will see to it that those insurgencies are swiftly dealt with.
If you think compulsory military service for all young Filipinos is a good idea, sign our petition (click here) and tell your friends and relatives to do the same. Published 1/15/2013