wo words "not guilty" from the six-person jury at the Sanford, Florida courthouse where George Zimmerman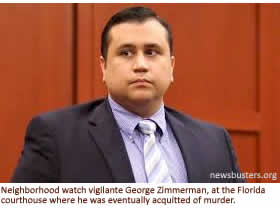 stood accused of killing seventeen year old black teenager Trayvon Martin has sent shockwaves of disbelief across America. For minority communities like Filipino-Americans, that verdict is painfully difficult to accept. For although the United States has come a long way in race relations—even electing its first black president—there is still an undercurrent of racism that pervades suburban communities where minority teenage boys are instinctively "profiled" as troublemakers and juvenile delinquents.
The sad fact for many Filipino immigrants is the revelation that although their sons and daughters were brought up as Americans, they are not truly seen as such by a large swath of "white" Americans. Case in point is the Trayvon Martin killing: a young black teenager wearing a hoodie and walking though a quiet Florida community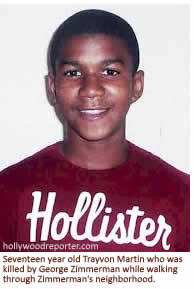 —which he had every right to walk through— is profiled and results in his being shot to death by a neighborhood watch vigilante.
What is most disquieting to Filipino-Americans is that many of them purposely left the Philippines with its myriad problems of injustice and inequality so they could raise their children in a just and enlightened country like the United States—only to realize they face different though equally horrific forms of injustice and inequality here.
The nationwide demonstrations by outraged citizens will hopefully result in a "more perfect union" which the country has sought since its founding. All minority children have to be allowed to grow, prosper and reach their full potential if the United States is to remain the greatest country on earth. Published 7/15/2013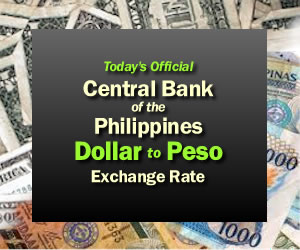 RECENT EDITORIALS
Pope Francis Admonishes Pinoys to End Scandalous Inequalities



We had a feeling this was coming. In his first major speech in the Philippines, Pope Francis called for an end to 'scandalous inequalities' in the country. And what better example of a scandalous inequality is there than that a preposterously ridiculous wedding of Dingdong Dantes and Marian Rivera which was officiated by 8 bishops and 7 priests. In addition, this crass wedding featured a 12-foot high wedding cake, a 2-million-peso wedding gown with an exaggeratedly long train that seemed to go on forever...you get the picture. And since the average Filipino subsists on a shockingly paltry $2 a day, what could be more scandalously inequitable than that? Published 1/16/2015
---
An Open Letter to Pope Francis; Please Read It Before Coming to the Philippines

Dear Pope Francis, your much anticipated visit to the Philippines is just a few days away. We expect that you will have been adequately briefed about the Philippines by the time you arrive. However, there might be a few things your Vatican handlers might have missed—or intentionally "forgot" to mention to you so we hope this letter reaches you in time for your historic visit. Before anything else, welcome! Published 1/9/2015
---
A Dingdong Fancy Wedding for a Third World Country

What is it with us Filipinos? We are a country of "all flash and no substance." Case in point: This ridiculously lavish wedding between two so-so movie stars that sought to outdo even the most "royal" of royal weddings. What was the whole point of this crassly extravagant display? Lest anyone forget, the Philippines is still a Third World country. And many, many squatter's homes (if you can call them "homes") do not have running water or even a toilet! Published 1/4/2015
---
Vice President Jejomar Binay's Aguinaldo

Money received from benefactors during Christmas in the Philippines is called "aguinaldo", a term and practice imported from Mexico during the Spanish colonial period where it now refers to the annual Christmas bonus given to employees. In the Philippines, it is now generally used to describe monetary gifts given by all benefactors, including godparents and employers. Published 12/25/2014
---
Do Filipinos Want America on Their Side or Not?

Given the Filipino penchant for "dramatics," not to mention the circus atmosphere that inevitably encompasses any event of even minor significance, one can hardly blame American government officials for refusing to hand over US Marine Lance Corporal Joseph Scott Pemberton over to Philippine authorities. The intriguing question in all this however is why some Filipinos are so insistent on having custody over the accused. Published 12/19/2014
---
Today's American Police Force Leaves So Much to be Desired

Long gone are the days when communities all across America looked up to the police officers who patrolled their streets and kept their neighborhoods safe. For cops back then it was a calling—almost like the priesthood—and those who answered that calling were brave, noble, larger-than-life individuals who kept Americans safe. Published 12/14/2014
---
Obama, a Lincoln to millions of undocumented  immigrants?

President Barack Obama's recent Executive Order legalizing millions of undocumented immigrants will mark him in history as a great President. Undocumented immigrants are the modern day slaves in American society. In constant fear, living in substandard conditions, paid low wages for backbreaking work, subjected to all kinds of abuse and exploitation - they contribute so much to American society. Published 12/02/2014
---