wo words "not guilty" from the six-person jury at the Sanford, Florida courthouse where George Zimmerman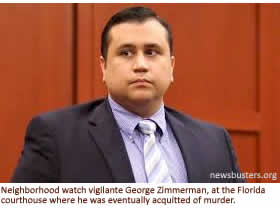 stood accused of killing seventeen year old black teenager Trayvon Martin has sent shockwaves of disbelief across America. For minority communities like Filipino-Americans, that verdict is painfully difficult to accept. For although the United States has come a long way in race relations—even electing its first black president—there is still an undercurrent of racism that pervades suburban communities where minority teenage boys are instinctively "profiled" as troublemakers and juvenile delinquents.
The sad fact for many Filipino immigrants is the revelation that although their sons and daughters were brought up as Americans, they are not truly seen as such by a large swath of "white" Americans. Case in point is the Trayvon Martin killing: a young black teenager wearing a hoodie and walking though a quiet Florida community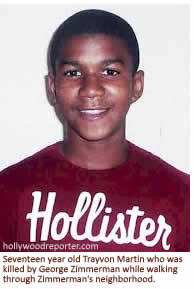 —which he had every right to walk through— is profiled and results in his being shot to death by a neighborhood watch vigilante.
What is most disquieting to Filipino-Americans is that many of them purposely left the Philippines with its myriad problems of injustice and inequality so they could raise their children in a just and enlightened country like the United States—only to realize they face different though equally horrific forms of injustice and inequality here.
The nationwide demonstrations by outraged citizens will hopefully result in a "more perfect union" which the country has sought since its founding. All minority children have to be allowed to grow, prosper and reach their full potential if the United States is to remain the greatest country on earth. Published 7/15/2013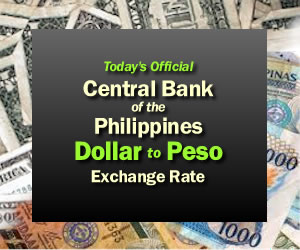 RECENT EDITORIALS
Happy Birthday GMA, 'Hope You Spend the Rest of Your Life Behind Bars



It has been a dizzying drop from the euphoric highs of 2001 when Filipinos forced President Joseph Estrada from office and installed Gloria Macapagal-Arroyo in his place. Estrada was widely seen as a corrupt, philandering politician; a high school dropout who was unqualified to be president. Arroyo on the other hand had the pedigree, education, and morals—we all assumed—to handle the job. Published 04/7/2014
---
Turn Pag-asa Island Into a Tourist Destination! It's More Fun In Pag-asa

While the Aquino administration has been making many of the right moves lately, such moves remain woefully inadequate given the situation the Philippines faces with China. If President Benigno Aquino III entertains any hope of keeping our islands in the Spratlys, he needs to get off his behind this minute and start building a strong coalition with other nations. Published 04/3/2014
---
Why Bong Revilla Will Never Become President of the Philippines

A country's president must be a statesman. Someone who is genuinely concerned about the welfare of his people—especially those who have the least in life. A president must also be fair. Fairness after all underpins what justice is all about. Everyone, be they exceedingly wealthy or totally destitute deserves equal treatment under the law. Published 03/22/2014
---
The Philippines Is Not a Friendly Place To Do Business In

On the surface, the Philippines can seem like an enjoyable and friendly place to do business. But scratch the surface and you'll find yourself in a strange and alien world where a whole new set of rules and attitudes apply. Just recently, the Fraser Institute, a well-known North American think-tank, ranked the Philippines third from the bottom, on its annual survey of the best places to do business for mining companies. Published 03/10/2014
---
To All Those Who Were Part of the EDSA People Power Revolution—Thank You!

On February 25, the Philippines will celebrate the 28th anniversary of the People Power revolution known as EDSA One. For four days in February, 1986, freedom-starved Filipinos amassed on Epifanio de los Santos Avenue (EDSA), in front of Camps Crame and Aguinaldo to shield Secretary Juan Ponce Enrile, General Fidel Ramos, and their military supporters from possible assault by forces controlled by the late dictator Ferdinand Marcos. Published 02/25/2014
---
The Arc of the Moral Universe and the Salvador "Bubby" Dacer Case

How long before the people responsible for the Dacer-Corbito murders are brought to justice? The hopeful answer may be found in a speech delivered by Dr. Martin Luther King Jr. on the steps of the Alabama State Capitol on March 25, 1965 when he said: "How long? Not long, because no lie can live forever. How long? Not long, because you shall reap what you sow. How long? Not long, because the arc of the moral universe is long, but it bends toward justice." Published 02/16/2014
---
Will Ruby Tuason's Revelations Make a Difference? Remember This Is the Philippines

Another whistleblower Ruby Tuason will soon testify before the Department of Justice, and the Philippine Senate. And probably before the Ombudsman, the Batasan committees, the Sandiganbayan and other courts as well. Her appearances will likely involve high drama, moving testimony, and bombshell revelations that will be plastered across the front pages of Philippine dailies and reverberate throughout social media. Published 02/10/2014
---
Macho, Macho Men and the Matriarchal Philippine Society

An online article a week ago concluded that the reason that Deniece Cornejo the vixen in the Vhong Navarro mauling incident was being mercilessly vilified was because Philippine society tends to treat women that way (LINK). The writer a certain Tricia Aquino in collaboration with Judy Taguiwalo a University of the Philippines professor in the Department of Women and Development Studies, try to paint a bleak picture of Filipina women as persecuted second-class citizens who end up being blamed for the troubles that befall them. Published 02/5/2014
---
We Must Learn from the Past, for the Future of Mindanao

Will the signing of the last annex of the peace accord between the Philippine Government and the Moro Islamic Liberation Front (MILF) finally bring lasting peace to troubled Mindanao? Everyone hopes so. But let's go back several decades in time and see how the country fared in a similar situation back then. Published 02/2/2014
---