wo words "not guilty" from the six-person jury at the Sanford, Florida courthouse where George Zimmerman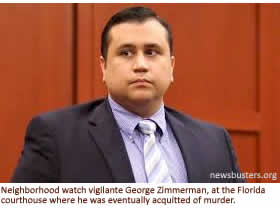 stood accused of killing seventeen year old black teenager Trayvon Martin has sent shockwaves of disbelief across America. For minority communities like Filipino-Americans, that verdict is painfully difficult to accept. For although the United States has come a long way in race relations—even electing its first black president—there is still an undercurrent of racism that pervades suburban communities where minority teenage boys are instinctively "profiled" as troublemakers and juvenile delinquents.
The sad fact for many Filipino immigrants is the revelation that although their sons and daughters were brought up as Americans, they are not truly seen as such by a large swath of "white" Americans. Case in point is the Trayvon Martin killing: a young black teenager wearing a hoodie and walking though a quiet Florida community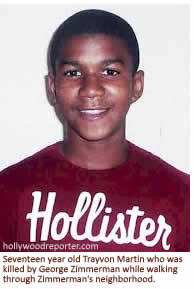 —which he had every right to walk through— is profiled and results in his being shot to death by a neighborhood watch vigilante.
What is most disquieting to Filipino-Americans is that many of them purposely left the Philippines with its myriad problems of injustice and inequality so they could raise their children in a just and enlightened country like the United States—only to realize they face different though equally horrific forms of injustice and inequality here.
The nationwide demonstrations by outraged citizens will hopefully result in a "more perfect union" which the country has sought since its founding. All minority children have to be allowed to grow, prosper and reach their full potential if the United States is to remain the greatest country on earth. Published 7/15/2013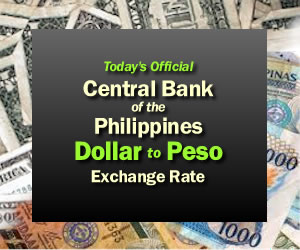 RECENT EDITORIALS
The Arc of the Moral Universe and the Salvador "Bubby" Dacer Case



ow long before the people responsible for the Dacer-Corbito murders are brought to justice? The hopeful answer may be found in a speech delivered by Dr. Martin Luther King Jr. on the steps of the Alabama State Capitol on March 25, 1965 when he said: "How long? Not long, because no lie can live forever. How long? Not long, because you shall reap what you sow. How long? Not long, because the arc of the moral universe is long, but it bends toward justice." Published 02/16/2014
---
Will Ruby Tuason's Revelations Make a Difference? Remember This Is the Philippines

Another whistleblower Ruby Tuason will soon testify before the Department of Justice, and the Philippine Senate. And probably before the Ombudsman, the Batasan committees, the Sandiganbayan and other courts as well. Her appearances will likely involve high drama, moving testimony, and bombshell revelations that will be plastered across the front pages of Philippine dailies and reverberate throughout social media. Published 02/10/2014
---
Macho, Macho Men and the Matriarchal Philippine Society

An online article a week ago concluded that the reason that Deniece Cornejo the vixen in the Vhong Navarro mauling incident was being mercilessly vilified was because Philippine society tends to treat women that way (LINK). The writer a certain Tricia Aquino in collaboration with Judy Taguiwalo a University of the Philippines professor in the Department of Women and Development Studies, try to paint a bleak picture of Filipina women as persecuted second-class citizens who end up being blamed for the troubles that befall them. Published 02/5/2014
---
We Must Learn from the Past, for the Future of Mindanao

Will the signing of the last annex of the peace accord between the Philippine Government and the Moro Islamic Liberation Front (MILF) finally bring lasting peace to troubled Mindanao? Everyone hopes so. But let's go back several decades in time and see how the country fared in a similar situation back then. Published 02/2/2014
---
The Internet: Keeping Philippine Politicians Honest

On January 20, 2014 Senator Ramon "Bong" Revilla Jr., delivered his long-awaited privilege speech to refute the charges and allegations leveled against him regarding the misuse of his Priority Development Assistance Fund (PDAF). Unfortunately, the senator's speech was light on facts refuting the charges, and heavy on counter-accusations and theatrics. Published 01/22/2014
---
Wanted: A Proactive President Who Will Stand Up to the Chinese

Last Tuesday, Bonnie Glaser a senior adviser at the Center for Strategic and International Studies (CSIS) a Washington, DC-based think-tank testified before a joint hearing of the U.S. House Armed Services Subcommittee on Seapower and Projection Forces and the House Foreign Affairs Subcommittee on the Asia Pacific. Published 01/16/2014
---
Fears of the Philippines as a Narco State

The recent Christmas Day police raid on a drug storage facility in a ranch in Lipa, Batangas yielded not only P420 million pesos ($10 million) worth of methamphetamine hydrochloride (shabu) drugs but also the discovery of a major new player in the Philippine drug scene. "The Mexicans are here. This is the first time that we have confirmed it." Published 01/11/2014
---
From Herminio Disini to Cory Aquino to Artemio Panganiban; What Will Pnoy Do?

Former Chief Justice Artemio Panganiban might soon find himself under arrest, arraigned and prosecuted because of a libel charge filed against him by Ferdinand Marcos crony Herminio Disini. The "libelous act" that Panganiban is accused of is writing an article for the Philippine Daily Inquirer in 2011 that Disini alleges is an "irresponsible and malicious" attack with regards to his involvement in the Bataan Nuclear Power Plant (BNPP) during the martial law years. Published 01/05/2014
---