wo words "not guilty" from the six-person jury at the Sanford, Florida courthouse where George Zimmerman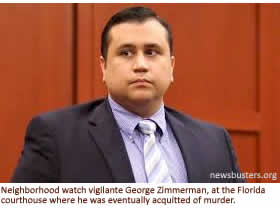 stood accused of killing seventeen year old black teenager Trayvon Martin has sent shockwaves of disbelief across America. For minority communities like Filipino-Americans, that verdict is painfully difficult to accept. For although the United States has come a long way in race relations—even electing its first black president—there is still an undercurrent of racism that pervades suburban communities where minority teenage boys are instinctively "profiled" as troublemakers and juvenile delinquents.
The sad fact for many Filipino immigrants is the revelation that although their sons and daughters were brought up as Americans, they are not truly seen as such by a large swath of "white" Americans. Case in point is the Trayvon Martin killing: a young black teenager wearing a hoodie and walking though a quiet Florida community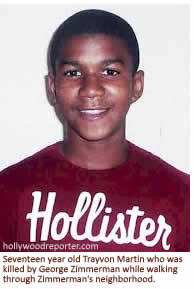 —which he had every right to walk through— is profiled and results in his being shot to death by a neighborhood watch vigilante.
What is most disquieting to Filipino-Americans is that many of them purposely left the Philippines with its myriad problems of injustice and inequality so they could raise their children in a just and enlightened country like the United States—only to realize they face different though equally horrific forms of injustice and inequality here.
The nationwide demonstrations by outraged citizens will hopefully result in a "more perfect union" which the country has sought since its founding. All minority children have to be allowed to grow, prosper and reach their full potential if the United States is to remain the greatest country on earth. Published 7/15/2013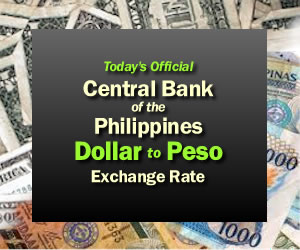 RECENT EDITORIALS
Will Pacman be China's Pitchman?



The news was officially announced by China Central Television (CCTV) in Beijing on August 25: Manny "Pacman" Pacquiao, the "national fist" of the Philippines and the winner of eight world boxing titles, signed an agreement with the Chinese government "to establish a string of boxing academies" all over China with the aim of helping to "grow the sport in China and provide opportunities for young people to take part." Published 09/07/2014
---
Napoles Prays 2,000 Rosaries a Day, So Does She Get a Free Pass to Heaven?

After leaving her August 15th bail hearing at the Sandiganbayan, Janet Lim Napoles showed the media the marble rosary she personally received from recently canonized Saint Pope John Paul II. Her lawyer Stephen David later disclosed to media that Napoles prays 2,000 rosaries a day. Given that a day has only 24 hours or 1,440 minutes, Napoles would have to complete an entire rosary in less than a minute praying non-stop for an entire day…every day. Atty. David also pointed out that Napoles paid for the schooling of at least 200 priests and helped construct many Catholic churches. Published 08/30/2014
---
Should President Aquino Get a Second Term as President?

Many Filipinos today are realizing that the single, six-year presidential term as prescribed in the 1987 Constitution is woefully inadequate for a good president like Benigno S. Aquino III. The delegates who wrote that provision in the Constitution must have still been reeling from the almost 20 years of "kleptocratic" rule of strongman Ferdinand Marcos when they decided that one term was enough for any future Philippine president. Four years—the presidential term at the time—would be too short; eight too long. Published 08/23/2014
---
China Owns the Entire South China Sea? What are They Smoking—Opium?

The arrogance of China is becoming readily apparent with each passing day. With their newly acquired economic and military power the Chinese appear unrestrained in their assertiveness towards their neighbors. China, instead of positioning itself as a 21st century superpower appears to be turning back the clock resembling more and more the 12th century empire of Genghis Khan and the Mongol hordes who conquered most of Eurasia...just because they could. Published 08/12/2014
---
On Her 5th Death Anniversary, We Say 'Thanks for Nothing Cory Aquino'

The passage of time has a way of distilling reality and bringing out truths that are sometimes hidden or lost by present circumstances. Case in point is the overwhelming level of admiration many Filipinos have for former President Corazon Aquino. When she passed away in 2009, the entire nation seemed beside itself in grief. Her casket was mobbed by thousands of mourners as it slowly made its way through the streets of Metro Manila to its final resting place at the Manila Memorial Park in Parañaque. Published 08/02/2014
---
The Failure of Philippine Education Is Now Staring Us in the Face

Will the Philippines Ever Become a Developed Country? The short answer to that is no—at least not in our lifetime. While the country has of late improved it credit ratings as evidenced by upgrades from Moody's, Fitch, and Standard & Poor's all that perceived progress is illusory. In the Fifties and Sixties, when the Philippines was undeniably the country at the top of the heap in Southeast Asia, people said it would always be the most industrialized country in the region. Published 08/02/2014
---
So, Should Jejomar Binay Be the Next President of the Philippines?

Though his popularity rating has taken some hits lately, Vice President Jejomar Binay is still far and away the strongest contender for the Philippine presidency in 2016. But is he the right choice for the country? His legions of supporters will give you an enthusiastic "yes;" his detractors however, will tell you "no!" So who's right? To answer our question, lets look instead at Binay's deeds rather than the words of his supporters or detractors. Published 07/25/2014
---