wo words "not guilty" from the six-person jury at the Sanford, Florida courthouse where George Zimmerman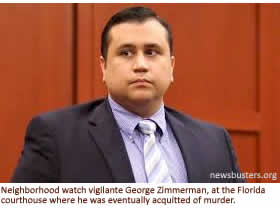 stood accused of killing seventeen year old black teenager Trayvon Martin has sent shockwaves of disbelief across America. For minority communities like Filipino-Americans, that verdict is painfully difficult to accept. For although the United States has come a long way in race relations—even electing its first black president—there is still an undercurrent of racism that pervades suburban communities where minority teenage boys are instinctively "profiled" as troublemakers and juvenile delinquents.
The sad fact for many Filipino immigrants is the revelation that although their sons and daughters were brought up as Americans, they are not truly seen as such by a large swath of "white" Americans. Case in point is the Trayvon Martin killing: a young black teenager wearing a hoodie and walking though a quiet Florida community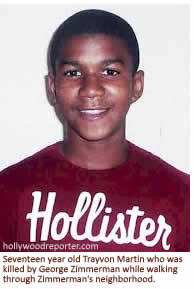 —which he had every right to walk through— is profiled and results in his being shot to death by a neighborhood watch vigilante.
What is most disquieting to Filipino-Americans is that many of them purposely left the Philippines with its myriad problems of injustice and inequality so they could raise their children in a just and enlightened country like the United States—only to realize they face different though equally horrific forms of injustice and inequality here.
The nationwide demonstrations by outraged citizens will hopefully result in a "more perfect union" which the country has sought since its founding. All minority children have to be allowed to grow, prosper and reach their full potential if the United States is to remain the greatest country on earth. Published 7/15/2013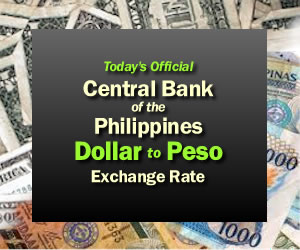 RECENT EDITORIALS
Twice the Heroes—the SAF 44 Who Lost Lives in Mamasapano



The 44 members of the Philippine National Police-Special Action Force (SAF) who were brutally killed in Mamasapano, Maguindanao on January 25, 2015 are heroes twice over: first, they paid the ultimate sacrifice while serving their country; second, they exposed for all to see, the dangers the country will face if the Bangsamoro Basic Law (BBL) is passed. Published 2/15/2015
---
No More Bangsamoro, Period!

With each passing day, it is becoming increasingly clear that the idea of a Bangsamoro is a bad idea. Just as the Memorandum of Agreement on Ancestral Domain (MOA-AD) spearheaded by former president Gloria Macapagal-Arroyo was a bad idea (and declared unconstitutional in 2008 by the Supreme Court). Just as the failed Autonomous Region for Muslim Mindanao (ARMM) during the 1990s was a bad idea. Published 2/8/2015
---
After the Mamasapano Massacre, Plans for a Bangsamoro Must Be Scrapped

What happened in Mamasapano, Maguindanao on January 25 is a "game changer"—make no mistake about it. Reality as we saw it before this event is not the reality we see now...everything is different; everything has "changed. When the Philippine National Police's (PNP) elite team known as the Special Action Force or SAF set out to arrest Zulkifli bin Hir alias Marwan, it had actionable intelligence that the Malaysian fugitive was hiding in the town of Mamasapano. Marwan, an expert bomb maker, is a core member of the terrorist group Jemaah Islamiyah. Published 1/31/2015
---
President Aquino Should Fly to Saudi Arabia and Pay His Last Respects to King Abdullah

Presidents and prime ministers, kings and queens; from Prince Charles and Prime Minister David Cameron of Britain, President Francois Hollande of France, President Abdel Fattah el-Sissi of Egypt, President Recep Tayyip Erdogan of Turkey and many other heads of state from all corners of the globe have gone or are headed to Riyadh to pay their respects to the late King Abdullah. Even U.S. President Barack Obama cut short his state visit to India to fly to Saudi Arabia. Published 1/27/2015
---
After the Pope's Visit: What We Filipinos Now Must Do
We put on a good show for Pope Francis. He loved it; we loved it; the world loved it. Now the long and painful task of bringing about the changes the pope asked for begins. Start with the Philippine Catholic Church. It should refocus its efforts towards the poor. As we wrote in previous editorials, many priests and bishops see themselves as members of the rich and privileged class. They feel more at home in country clubs and dining in expensive restaurants, than they do helping the poor who live in the squatter communities that dot most cities in the Philippines. Published 1/22/2015
---
Pope Francis Admonishes Pinoys to End Scandalous Inequalities

We had a feeling this was coming. In his first major speech in the Philippines, Pope Francis called for an end to 'scandalous inequalities' in the country. And what better example of a scandalous inequality is there than that a preposterously ridiculous wedding of Dingdong Dantes and Marian Rivera which was officiated by 8 bishops and 7 priests. In addition, this crass wedding featured a 12-foot high wedding cake, a 2-million-peso wedding gown with an exaggeratedly long train that seemed to go on forever...you get the picture. Published 1/16/2015
---
An Open Letter to Pope Francis; Please Read It Before Coming to the Philippines

Dear Pope Francis, your much anticipated visit to the Philippines is just a few days away. We expect that you will have been adequately briefed about the Philippines by the time you arrive. However, there might be a few things your Vatican handlers might have missed—or intentionally "forgot" to mention to you so we hope this letter reaches you in time for your historic visit. Before anything else, welcome! Published 1/9/2015
---