xcept for the whistleblowers who brought this scam to light, everyone who in one way or another benefitted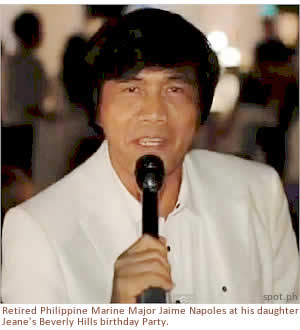 from it should be brought to justice. Not to do so would be a travesty and help perpetuate the notion—quite prevalent in the Philippines it seems—that as long as you can get away with it, it's okay to steal, cheat, lie, or deceive. In fact there are more than a few scalawags who managed to avoid being prosecuted and are now seen as pillars of the community. Some have even made it to high elected office.
But in the case of Janet Lim-Napoles, how can a husband, a brother, a sister, or a wife who suddenly find themselves in the midst of mind-blowing wealth not suspect anything is awry? Napoles and her family, they went from an average home in a small town in Basilan, to mansions, buildings and yachts spread across the globe in less than a decade, all because of a business that very few people ever heard of. This would raise red flags for most people indicating that something isn't quite right. But instead of trying to stop the activity, did they choose to look the other way or even worse, become actively involved themselves?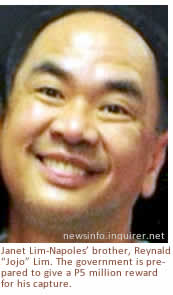 Either way they need to be held accountable along with Napoles and her co-accused.

In the Philippines today, there are many actively or passively involved in the white-collar crimes of their spouses, relatives or friends. and benefit from that illegal activity, yet are never held accountable for their actions. It seems that in the Philippines, ringleaders are apprehended (occasionally) but all the "saling-pusa" around them who also take advantage of the situation are given a free pass. If President Benigno Aquino III plans on getting to the bottom of this 10-billion peso pork barrel scam as he indicated he would do, then everyone involved must be held accountable for what they did or failed to do. If even a few are allowed to get away, scams like Napoles' will continue to happen. Published 9/4/2013