n the aftermath of typhoon Yolanda (Haiyan) the most powerful storm ever to hit land,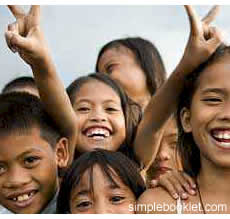 the global outpouring of aid is just so overwhelming. We Filipinos never realized we had so many friends all over the world. There doesn't seem to be a country that has not offered to help.
From little girls in the U.S.A. who sold lemonade, or Shoichi a six-year-old Japanese boy who donated his entire piggy-bank savings, all the way up to the billions donated by countries large and small—thank you from the bottom of our hearts.
Thank you as well to all those volunteers who flew in from every corner of the globe: health professionals, search and rescue teams, members of the media, pilots flying their big cargo planes and helicopters, and every last one who helped make this gargantuan relief effort possible.
One lesson we Filipinos take away from this is that even in the midst of terrible tragedy we are all part of one global community of nations. It is the Bayanihan spirit that we Filipinos talk about—but this time on a global scale. And while the Philippines still faces significant challenges ahead, it now faces those challenges as a proud member of the community of nations, ready to lend others a helping hand. Published 11/18/2013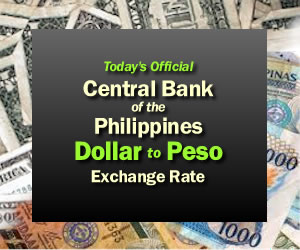 RECENT EDITORIALS
With Negotiators Like These on Our Team, Who Needs an Opposing Side?



What on earth happened to these two women—supposedly  handpicked by the president himself to argue on behalf of the Philippine government in peace negotiations with the Moro Islamic Liberation Front—who now seem to be mouthpieces for the Moros? Have Secretary Teresita Deles, Presidential Adviser on the Peace Process and Professor Miriam Coronel-Ferrer, chair of the negotiating panel become mesmerized by the tough "macho" image the rebels project? Published 2/27/2015
---
Why is the NBI Going After Those Who Uploaded the Sagonoy Video?

According to NBI Director Virgilio Mendez, they have identified the individuals who uploaded the video showing the coldblooded killing of PO2 Joseph Sagonoy. The cellphone video was purportedly taken by Muslim rebels during the Jan. 25, 2014 encounter between the Philippine National Police-Special Action Force and the Moro Islamic Liberation Front rebel group. The video shows a wounded Sagonoy who is shot twice in the head at close range. Published 2/21/2015
---
Twice the Heroes—the SAF 44 Who Lost Lives in Mamasapano

The 44 members of the Philippine National Police-Special Action Force (SAF) who were brutally killed in Mamasapano, Maguindanao on January 25, 2015 are heroes twice over: first, they paid the ultimate sacrifice while serving their country; second, they exposed for all to see, the dangers the country will face if the Bangsamoro Basic Law (BBL) is passed. Published 2/15/2015
---
No More Bangsamoro, Period!

With each passing day, it is becoming increasingly clear that the idea of a Bangsamoro is a bad idea. Just as the Memorandum of Agreement on Ancestral Domain (MOA-AD) spearheaded by former president Gloria Macapagal-Arroyo was a bad idea (and declared unconstitutional in 2008 by the Supreme Court). Just as the failed Autonomous Region for Muslim Mindanao (ARMM) during the 1990s was a bad idea. Published 2/8/2015
---
After the Mamasapano Massacre, Plans for a Bangsamoro Must Be Scrapped

What happened in Mamasapano, Maguindanao on January 25 is a "game changer"—make no mistake about it. Reality as we saw it before this event is not the reality we see now...everything is different; everything has "changed. When the Philippine National Police's (PNP) elite team known as the Special Action Force or SAF set out to arrest Zulkifli bin Hir alias Marwan, it had actionable intelligence that the Malaysian fugitive was hiding in the town of Mamasapano. Marwan, an expert bomb maker, is a core member of the terrorist group Jemaah Islamiyah. Published 1/31/2015
---
President Aquino Should Fly to Saudi Arabia and Pay His Last Respects to King Abdullah

Presidents and prime ministers, kings and queens; from Prince Charles and Prime Minister David Cameron of Britain, President Francois Hollande of France, President Abdel Fattah el-Sissi of Egypt, President Recep Tayyip Erdogan of Turkey and many other heads of state from all corners of the globe have gone or are headed to Riyadh to pay their respects to the late King Abdullah. Even U.S. President Barack Obama cut short his state visit to India to fly to Saudi Arabia. Published 1/27/2015
---
After the Pope's Visit: What We Filipinos Now Must Do
We put on a good show for Pope Francis. He loved it; we loved it; the world loved it. Now the long and painful task of bringing about the changes the pope asked for begins. Start with the Philippine Catholic Church. It should refocus its efforts towards the poor. As we wrote in previous editorials, many priests and bishops see themselves as members of the rich and privileged class. They feel more at home in country clubs and dining in expensive restaurants, than they do helping the poor who live in the squatter communities that dot most cities in the Philippines. Published 1/22/2015
---
Pope Francis Admonishes Pinoys to End Scandalous Inequalities

We had a feeling this was coming. In his first major speech in the Philippines, Pope Francis called for an end to 'scandalous inequalities' in the country. And what better example of a scandalous inequality is there than that a preposterously ridiculous wedding of Dingdong Dantes and Marian Rivera which was officiated by 8 bishops and 7 priests. In addition, this crass wedding featured a 12-foot high wedding cake, a 2-million-peso wedding gown with an exaggeratedly long train that seemed to go on forever...you get the picture. Published 1/16/2015
---