n the aftermath of typhoon Yolanda (Haiyan) the most powerful storm ever to hit land,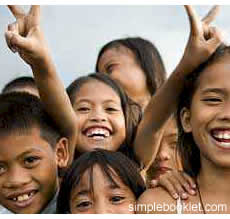 the global outpouring of aid is just so overwhelming. We Filipinos never realized we had so many friends all over the world. There doesn't seem to be a country that has not offered to help.
From little girls in the U.S.A. who sold lemonade, or Shoichi a six-year-old Japanese boy who donated his entire piggy-bank savings, all the way up to the billions donated by countries large and small—thank you from the bottom of our hearts.
Thank you as well to all those volunteers who flew in from every corner of the globe: health professionals, search and rescue teams, members of the media, pilots flying their big cargo planes and helicopters, and every last one who helped make this gargantuan relief effort possible.
One lesson we Filipinos take away from this is that even in the midst of terrible tragedy we are all part of one global community of nations. It is the Bayanihan spirit that we Filipinos talk about—but this time on a global scale. And while the Philippines still faces significant challenges ahead, it now faces those challenges as a proud member of the community of nations, ready to lend others a helping hand. Published 11/18/2013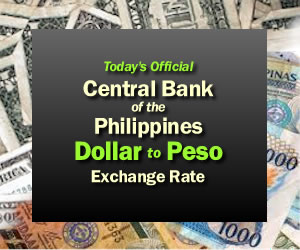 RECENT EDITORIALS
On Her 5th Death Anniversary, We Say 'Thanks for Nothing Cory Aquino'



The passage of time has a way of distilling reality and bringing out truths that are sometimes hidden or lost by present circumstances. Case in point is the overwhelming level of admiration many Filipinos have for former President Corazon Aquino. When she passed away in 2009, the entire nation seemed beside itself in grief. Her casket was mobbed by thousands of mourners as it slowly made its way through the streets of Metro Manila to its final resting place at the Manila Memorial Park in Parañaque. Published 08/02/2014
---
The Failure of Philippine Education Is Now Staring Us in the Face

Will the Philippines Ever Become a Developed Country? The short answer to that is no—at least not in our lifetime. While the country has of late improved it credit ratings as evidenced by upgrades from Moody's, Fitch, and Standard & Poor's all that perceived progress is illusory. In the Fifties and Sixties, when the Philippines was undeniably the country at the top of the heap in Southeast Asia, people said it would always be the most industrialized country in the region. Published 08/02/2014
---
So, Should Jejomar Binay Be the Next President of the Philippines?

Though his popularity rating has taken some hits lately, Vice President Jejomar Binay is still far and away the strongest contender for the Philippine presidency in 2016. But is he the right choice for the country? His legions of supporters will give you an enthusiastic "yes;" his detractors however, will tell you "no!" So who's right? To answer our question, lets look instead at Binay's deeds rather than the words of his supporters or detractors. Published 07/25/2014
---
China's Military Base on Mabini Reef Violates the Philippine Constitution

While searching for the missing Malaysia Airlines Flight 370 on March 11, 2014, a Philippine Air Force plane flying over the Kalayaan Island Group in the West Philippine Sea sighted Chinese reclamation activity in the Mabini Reef of the Kalayaan Island Group within the 200 mile Exclusive Economic Zone (EEZ) of the Philippines. His aerial photographs were transmitted to the Philippine government for analysis. Published 07/10/2014
---
Napoles PDAF/NGO Scandal: What is Ten or Fifteen Billion Pesos Really Worth?

For those who have been following the Janet Lim-Napoles PDAF/NGO* scandal these past months, it is easy to get caught up in all the rhetoric—the words and phrases repeated day after day. Words like "ten billion" or "fifteen billion" have turned into something akin to "gray" background noise.  Words devoid of any real meaning or significance. So let us try to put back some meaning into those trite and often-repeated phrases in order to better understand some of the far-reaching ramifications of Napoles' actions. Published 06/30/2014
---
How could they not have known that the Napoles NGOs were fake?

With Senator Bong Revilla already in police custody in Camp Crame and Senators Jinggoy Estrada and Juan Ponce Enrile set to join him any day now, people need to start asking tough questions going forward. The privilege speeches of the senators along with the histrionics that accompanied them are thankfully now over so we can all address this issue more objectively. Published 06/21/2014
---
The Self-Perpetuating Elite of the Philippines

In an essay published in the July 1968 issue of the American magazine Foreign Affairs, a novice Philippine senator described his country as "a land in which a few are spectacularly rich while the masses remain abjectly poor. . . . a land consecrated to democracy but run by an entrenched plutocracy… a people whose ambitions run high, but whose fulfillment is low and mainly restricted to the self-perpetuating elite…a land of privilege and rank – a republic dedicated to equality but mired in an archaic system of caste." Published 06/14/2014
---