n the aftermath of typhoon Yolanda (Haiyan) the most powerful storm ever to hit land,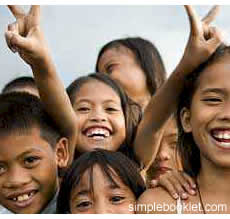 the global outpouring of aid is just so overwhelming. We Filipinos never realized we had so many friends all over the world. There doesn't seem to be a country that has not offered to help.
From little girls in the U.S.A. who sold lemonade, or Shoichi a six-year-old Japanese boy who donated his entire piggy-bank savings, all the way up to the billions donated by countries large and small—thank you from the bottom of our hearts.
Thank you as well to all those volunteers who flew in from every corner of the globe: health professionals, search and rescue teams, members of the media, pilots flying their big cargo planes and helicopters, and every last one who helped make this gargantuan relief effort possible.
One lesson we Filipinos take away from this is that even in the midst of terrible tragedy we are all part of one global community of nations. It is the Bayanihan spirit that we Filipinos talk about—but this time on a global scale. And while the Philippines still faces significant challenges ahead, it now faces those challenges as a proud member of the community of nations, ready to lend others a helping hand. Published 11/18/2013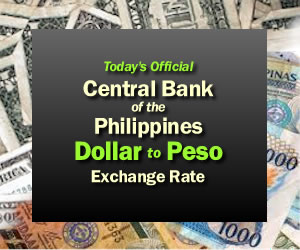 RECENT EDITORIALS
Obama, a Lincoln to millions of undocumented  immigrants?



President Barack Obama's recent Executive Order legalizing millions of undocumented immigrants will mark him in history as a great President. Undocumented immigrants are the modern day slaves in American society. In constant fear, living in substandard conditions, paid low wages for backbreaking work, subjected to all kinds of abuse and exploitation - they contribute so much to American society. Published 12/02/2014
---
Pope Francis' View of God
Filipinos preparing to welcome Pope Francis to the Philippines on January 15, 2015 would do well to be familiar with the Pontiff's recently enunciated views which have drawn fire from religious conservatives. One may recall that soon after his election, Pope Francis was criticized for refusing to "judge" gays. Published 11/18/2014
---
12 Million Metro Manila Commuters Stuck in Gridlock Hell

For much of the last month, my Facebook friends in Metro Manila have been posting comments lamenting their helplessness at being condemned to spend a great portion of what is left of their productive lives stuck in hours of traffic with no hope in sight. They now appreciate why Dan Brown described Manila in his book, Inferno, as "the gates of hell" specifically referring to its "six-hour traffic jams (and) suffocating pollution". Published 11/062014
---
Why Filipino-Americans Need to Vote Democratic on November 4

Since 1620 when the pilgrims landed on Plymouth Rock, people the world over have migrated to America in search of a better life. Filipinos are no exception. In the '70s and '80s Filipinos who were able to, left for the U.S. to escape the tyranny of the Marcos regime; today they leave is to escape the poverty and the lack of opportunity in their homeland. Whatever the reason, Filipino migrants quickly shed their old habits and attitudes and embraced American culture. Published 10/30/2014
---
Both United States and Philippine Governments to Blame for Death of Jeffery "Jennifer" Laude

The United States and Philippine governments share the blame for the tragedy. Two young lives needlessly destroyed: the first, a young Filipino transgender found strangled inside a motel bathroom; the second a teenaged American serviceman now accused of murder. Published 10/19/2014
---
Death of Filipino Transgender 'Jennifer' Laude Was Totally Preventable
The evening for the young US Marine and his Filipino date "Jennifer" began at the Ambyanz Disco Bar in Subic Bay, Olongapo and ended shortly before midnight at the Celzone Lodge where "Jennifer's" lifeless body was found leaning against the toilet bowl. Jennifer, it turns out was actually not originally a "she" but a "he." A Filipino transgender, Jeffrey Laude, 26, began calling himself "Jennifer" after medical procedures made him look more female than male. Published 10/14/2014
---
Sorry Mr. President But PNP Chief Alan Purisima Has to Go

What's with Philippine civil servants these days? It seems that you can stick all their pictures on a wall; throw a dart; and whoever's photo it land on, that person can be successfully prosecuted for graft. It is unbelievable how pervasive and widespread corruption has become. We go from one corruption scandal to the next and there seems to be no end in sight. Published 10/07/2014
---