he primary purpose of Catholic schools in the Philippines is not really to educate but to indoctrinate. The reason they exist is to insure that the power and influence the Church wields is carried forward onto succeeding generations. That is the raison d'être for every school, college and university run by Catholic clergy all across the country.
Thus the Roman Catholic Church is doing very well in this Southeast Asian country. Elsewhere, the church might be rocked by scandals or find it difficult to replenish its ranks, but not so in the Philippines. With an exploding population, and an almost rabid form of Catholicism, the country is fertile ground for the recruitment of new members of the clergy who are then "exported" to all corners of the globe. This ideal situation the Catholic Church finds itself in did not occur by happenstance. It has taken almost half a millennium of careful crafting. And Catholic schools play a central role in making the plan work.
It started centuries ago with the creation of Catholic elementary schools for the middle and upper classes of Philippine society—young boys and girls who would one day hold positions of power and authority. Starting from the tender ages of five or six, these children are indoctrinated not only with the tenets of the Catholic faith, but with behavior and traits that the Church deems beneficial to its continued survival. These young Filipino boys and girls learn to be timid and compliant; they are taught never to question the authority of the Church; they are instructed to treat with disdain anything that undermines Church teachings; They are told that no matter the evil they do, as long as they remain loyal to the Church and ask for forgiveness, they will be forgiven; and they are made to understand from very early on that their existence on this earth is nothing but a brief, almost insignificant prelude to an afterlife that will last for all eternity.
During the Spanish colonial period such indoctrination made it possible for just a "handful" of Spaniards to control—oftentimes oppressively—an entire population. And today, the Catholic Church continues what the crafty Spanish friars started nearly half a millennia ago.
One of the most egregious consequences of Catholic education in the Philippines has been the de-emphasis of science education among Filipinos. Many Filipinos would rather pray for a miracle than work at finding a solution to a problem. And while some would argue that Catholic run colleges and universities have science departments, the truth is that, those departments exist simply to obfuscate the fact that science is actually systematically deemphasized in those institutions. And the proof is in the pudding. Where are the Filipino Nobel laureates? Where are the scientific papers authored by Filipino scientists? Where are the inventions created by brilliant Filipino minds? And where is all that scientific research that should be going on in these Catholic institutions of higher learning?
Are there Filipinos with great scientific minds? Of course there are! And there would be a lot more of them if the Government steps in and corrects the mis-education that the Catholic Church in the Philippines has been promoting all these centuries. But will that ever happen? Probably not because most positions in government, from the president of the country on down, are held by graduates of Catholic schools. So, touché Catholic Church. Congratulations, you have stacked the deck in your favor. You win! But who loses? If you happen to be in the Philippines, just look around you at the third-world country it has become. Then decide who the real losers are. Published 11/28/2013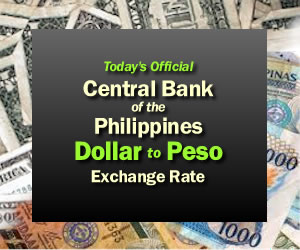 RECENT EDITORIALS
After the Pope's Visit: What We Filipinos Now Must Do


e put on a good show for Pope Francis. He loved it; we loved it; the world loved it. Now the long and painful task of bringing about the changes the pope asked for begins. Start with the Philippine Catholic Church. It should refocus its efforts towards the poor. As we wrote in previous editorials, many priests and bishops see themselves as members of the rich and privileged class. They feel more at home in country clubs and dining in expensive restaurants, than they do helping the poor who live in the squatter communities that dot most cities in the Philippines. Published 1/22/2015
---
Pope Francis Admonishes Pinoys to End Scandalous Inequalities

We had a feeling this was coming. In his first major speech in the Philippines, Pope Francis called for an end to 'scandalous inequalities' in the country. And what better example of a scandalous inequality is there than that a preposterously ridiculous wedding of Dingdong Dantes and Marian Rivera which was officiated by 8 bishops and 7 priests. In addition, this crass wedding featured a 12-foot high wedding cake, a 2-million-peso wedding gown with an exaggeratedly long train that seemed to go on forever...you get the picture. Published 1/16/2015
---
An Open Letter to Pope Francis; Please Read It Before Coming to the Philippines

Dear Pope Francis, your much anticipated visit to the Philippines is just a few days away. We expect that you will have been adequately briefed about the Philippines by the time you arrive. However, there might be a few things your Vatican handlers might have missed—or intentionally "forgot" to mention to you so we hope this letter reaches you in time for your historic visit. Before anything else, welcome! Published 1/9/2015
---
A Dingdong Fancy Wedding for a Third World Country

What is it with us Filipinos? We are a country of "all flash and no substance." Case in point: This ridiculously lavish wedding between two so-so movie stars that sought to outdo even the most "royal" of royal weddings. What was the whole point of this crassly extravagant display? Lest anyone forget, the Philippines is still a Third World country. And many, many squatter's homes (if you can call them "homes") do not have running water or even a toilet! Published 1/4/2015
---
Vice President Jejomar Binay's Aguinaldo

Money received from benefactors during Christmas in the Philippines is called "aguinaldo", a term and practice imported from Mexico during the Spanish colonial period where it now refers to the annual Christmas bonus given to employees. In the Philippines, it is now generally used to describe monetary gifts given by all benefactors, including godparents and employers. Published 12/25/2014
---
Do Filipinos Want America on Their Side or Not?

Given the Filipino penchant for "dramatics," not to mention the circus atmosphere that inevitably encompasses any event of even minor significance, one can hardly blame American government officials for refusing to hand over US Marine Lance Corporal Joseph Scott Pemberton over to Philippine authorities. The intriguing question in all this however is why some Filipinos are so insistent on having custody over the accused. Published 12/19/2014
---
Today's American Police Force Leaves So Much to be Desired

Long gone are the days when communities all across America looked up to the police officers who patrolled their streets and kept their neighborhoods safe. For cops back then it was a calling—almost like the priesthood—and those who answered that calling were brave, noble, larger-than-life individuals who kept Americans safe. Published 12/14/2014
---