he primary purpose of Catholic schools in the Philippines is not really to educate but to indoctrinate. The reason they exist is to insure that the power and influence the Church wields is carried forward onto succeeding generations. That is the raison d'être for every school, college and university run by Catholic clergy all across the country.
Thus the Roman Catholic Church is doing very well in this Southeast Asian country. Elsewhere, the church might be rocked by scandals or find it difficult to replenish its ranks, but not so in the Philippines. With an exploding population, and an almost rabid form of Catholicism, the country is fertile ground for the recruitment of new members of the clergy who are then "exported" to all corners of the globe. This ideal situation the Catholic Church finds itself in did not occur by happenstance. It has taken almost half a millennium of careful crafting. And Catholic schools play a central role in making the plan work.
It started centuries ago with the creation of Catholic elementary schools for the middle and upper classes of Philippine society—young boys and girls who would one day hold positions of power and authority. Starting from the tender ages of five or six, these children are indoctrinated not only with the tenets of the Catholic faith, but with behavior and traits that the Church deems beneficial to its continued survival. These young Filipino boys and girls learn to be timid and compliant; they are taught never to question the authority of the Church; they are instructed to treat with disdain anything that undermines Church teachings; They are told that no matter the evil they do, as long as they remain loyal to the Church and ask for forgiveness, they will be forgiven; and they are made to understand from very early on that their existence on this earth is nothing but a brief, almost insignificant prelude to an afterlife that will last for all eternity.
During the Spanish colonial period such indoctrination made it possible for just a "handful" of Spaniards to control—oftentimes oppressively—an entire population. And today, the Catholic Church continues what the crafty Spanish friars started nearly half a millennia ago.
One of the most egregious consequences of Catholic education in the Philippines has been the de-emphasis of science education among Filipinos. Many Filipinos would rather pray for a miracle than work at finding a solution to a problem. And while some would argue that Catholic run colleges and universities have science departments, the truth is that, those departments exist simply to obfuscate the fact that science is actually systematically deemphasized in those institutions. And the proof is in the pudding. Where are the Filipino Nobel laureates? Where are the scientific papers authored by Filipino scientists? Where are the inventions created by brilliant Filipino minds? And where is all that scientific research that should be going on in these Catholic institutions of higher learning?
Are there Filipinos with great scientific minds? Of course there are! And there would be a lot more of them if the Government steps in and corrects the mis-education that the Catholic Church in the Philippines has been promoting all these centuries. But will that ever happen? Probably not because most positions in government, from the president of the country on down, are held by graduates of Catholic schools. So, touché Catholic Church. Congratulations, you have stacked the deck in your favor. You win! But who loses? If you happen to be in the Philippines, just look around you at the third-world country it has become. Then decide who the real losers are. Published 11/28/2013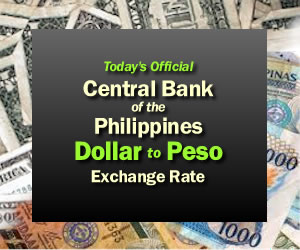 RECENT EDITORIALS
Both United States and Philippine Governments to Blame for Death of Jeffery "Jennifer" Laude



he United States and Philippine governments share the blame for the tragedy. Two young lives needlessly destroyed: the first, a young Filipino transgender found strangled inside a motel bathroom; the second a teenaged American serviceman now accused of murder. . Published 10/19/2014
---
Death of Filipino Transgender 'Jennifer' Laude Was Totally Preventable
The evening for the young US Marine and his Filipino date "Jennifer" began at the Ambyanz Disco Bar in Subic Bay, Olongapo and ended shortly before midnight at the Celzone Lodge where "Jennifer's" lifeless body was found leaning against the toilet bowl. Jennifer, it turns out was actually not originally a "she" but a "he." A Filipino transgender, Jeffrey Laude, 26, began calling himself "Jennifer" after medical procedures made him look more female than male. Published 10/14/2014
---
Sorry Mr. President But PNP Chief Alan Purisima Has to Go

What's with Philippine civil servants these days? It seems that you can stick all their pictures on a wall; throw a dart; and whoever's photo it land on, that person can be successfully prosecuted for graft. It is unbelievable how pervasive and widespread corruption has become. We go from one corruption scandal to the next and there seems to be no end in sight. Published 10/07/2014
---
Tear Down the Torre de Manila Building Being Built Behind the Rizal Monument?

According to the developer's website, "Torre de Manila, DMCI Homes' newest one-tower condominium, is an exclusive residential community right in the heart of the city." As of this writing, the 49-story edifice is about halfway complete. But as it continues to rise, so too do the howls of protest from an eclectic collection of groups and individuals who want it torn down. Why? Torre de Manila will permanently mar the skyline behind the Rizal Monument. Published 10/01/2014
---
How Ferdinand Marcos's Martial Law Continues Hurting Filipinos to This Day

On the evening of September 23, 1972, two days after it had taken effect, Ferdinand Marcos announced via live television from Malacañang Palace that he had placed the Philippines under Martial Law. It was a calculated move by a devious politician to keep himself in power beyond what the Constitution allowed. A staged ambush attempt against his Defense Secretary Juan Ponce Enrile was the main excuse Marcos (or "Macoy" as he was deridingly referred to back then) used to strip Filipinos of all their constitutional rights. With that, the diminutive Ilocano from the backwaters of Batac, Ilocos Norte became the despotic dictator for over a decade. Published 09/23/2014
---
Jejomar Binay Should Never Become President of the Philippines

In our July 25th editorial we asked if Vice President Jejomar Binay should be the next president of the Philippines. In this editorial we arrive at the definitive conclusion that that Binay should not be elected president. Since our last editorial, more witnesses have come forward with more allegations against the embattled Vice President. But our decision not to support Binay's presidential bid is based on irrefutable public acts that in our opinion disqualify him from the presidency. Published 09/16/2014
---
Will Pacman be China's Pitchman?

The news was officially announced by China Central Television (CCTV) in Beijing on August 25: Manny "Pacman" Pacquiao, the "national fist" of the Philippines and the winner of eight world boxing titles, signed an agreement with the Chinese government "to establish a string of boxing academies" all over China with the aim of helping to "grow the sport in China and provide opportunities for young people to take part." Published 09/07/2014
---