ocieties the world over have always been fascinated by wealth. And nowhere is this more evident than in the Philippines today. In fact, Filipinos seem to have gone beyond fascination to actual adoration of anyone with a lot of money. And such adulation is at some level, understandable. In a country where corruption is pervasive and everything—as well as everyone—appears to be for sale, money will put you above the law. Unlike countries such as the United States where even a billionaire could end up behind bars, in the Philippines, the rich get away with murder—literally.
Therefore why not be rich? Makes sense doesn't it? So a vast number of Pinoys make it a point to get rich—quick! And there lies the problem. It is easier to make money illegally rather than legally. Break the law, stack the deck, grease the palms, buy off the regulators, give kickbacks; the ways to accumulate wealth the wrong way are endless. Sadly, the number of Filipinos making money illegally appears to have increased alarmingly over the years.
It is therefore only logical that not just the media but the average Juan and Juana start asking rich people how they made their fortunes. For example how was Bureau of Customs clerk Paulino Elevado IV whose take home pay was less than P6,000.00 a month able to drive around in a Porsche? Instead of being awed, Elevado's friends and relatives should have asked him how he managed such a feat. Another example was Ferdinand Marcos. According to his wife Imelda, they had a trillion dollars in their Citibank New York bank accounts. Assuming this was not another one of Imelda's fantasies, the public should have asked: how did a poor boy from Batac who supposedly had a full-time job running an entire country manage to amass more wealth than say Warren Buffett, a renowned businessman who works full-time at it and employs an army of top-flight investment advisers to help him out? How was Marcos able to out-Buffett, Buffett—singlehandedly, and all the while doing it on the side?
Instead of being impressed with the fancy new car, or the Rolex watch, or the opulent mansion of a friend or relative, Pinoys ought to be asking them how they managed to afford those luxuries. In fact the whole country should be asking the same question of all these sudden millionaires who gain untold wealth without anyone having the slightest clue of how they do it. The Philippine press ought to be leading the charge instead of lionizing the rich as most media outfits do today.
In the context of Philippine society today, a healthy dose of skepticism towards individuals who are making tons of money is not uncalled for. These folks need to pass some kind of "acid test" before they can be embraced by the public. And public servants who make money while in office ought to be hauled off to jail.
The Philippines will need to put in place exceptionally tough laws to combat corruption given the lack of ethics and morality in our society. And until that day comes when the country has been effectively cleansed of it, you and I and everyone else need to be asking the rich this question: "how did you get to be so rich?" Published 12/8/2013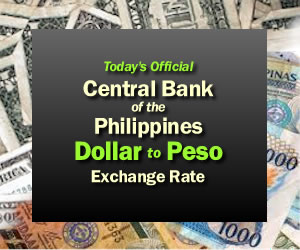 RECENT EDITORIALS
The Arc of the Moral Universe and the Salvador "Bubby" Dacer Case



ow long before the people responsible for the Dacer-Corbito murders are brought to justice? The hopeful answer may be found in a speech delivered by Dr. Martin Luther King Jr. on the steps of the Alabama State Capitol on March 25, 1965 when he said: "How long? Not long, because no lie can live forever. How long? Not long, because you shall reap what you sow. How long? Not long, because the arc of the moral universe is long, but it bends toward justice." Published 02/16/2014
---
Will Ruby Tuason's Revelations Make a Difference? Remember This Is the Philippines

Another whistleblower Ruby Tuason will soon testify before the Department of Justice, and the Philippine Senate. And probably before the Ombudsman, the Batasan committees, the Sandiganbayan and other courts as well. Her appearances will likely involve high drama, moving testimony, and bombshell revelations that will be plastered across the front pages of Philippine dailies and reverberate throughout social media. Published 02/10/2014
---
Macho, Macho Men and the Matriarchal Philippine Society

An online article a week ago concluded that the reason that Deniece Cornejo the vixen in the Vhong Navarro mauling incident was being mercilessly vilified was because Philippine society tends to treat women that way (LINK). The writer a certain Tricia Aquino in collaboration with Judy Taguiwalo a University of the Philippines professor in the Department of Women and Development Studies, try to paint a bleak picture of Filipina women as persecuted second-class citizens who end up being blamed for the troubles that befall them. Published 02/5/2014
---
We Must Learn from the Past, for the Future of Mindanao

Will the signing of the last annex of the peace accord between the Philippine Government and the Moro Islamic Liberation Front (MILF) finally bring lasting peace to troubled Mindanao? Everyone hopes so. But let's go back several decades in time and see how the country fared in a similar situation back then. Published 02/2/2014
---
The Internet: Keeping Philippine Politicians Honest

On January 20, 2014 Senator Ramon "Bong" Revilla Jr., delivered his long-awaited privilege speech to refute the charges and allegations leveled against him regarding the misuse of his Priority Development Assistance Fund (PDAF). Unfortunately, the senator's speech was light on facts refuting the charges, and heavy on counter-accusations and theatrics. Published 01/22/2014
---
Wanted: A Proactive President Who Will Stand Up to the Chinese

Last Tuesday, Bonnie Glaser a senior adviser at the Center for Strategic and International Studies (CSIS) a Washington, DC-based think-tank testified before a joint hearing of the U.S. House Armed Services Subcommittee on Seapower and Projection Forces and the House Foreign Affairs Subcommittee on the Asia Pacific. Published 01/16/2014
---
Fears of the Philippines as a Narco State

The recent Christmas Day police raid on a drug storage facility in a ranch in Lipa, Batangas yielded not only P420 million pesos ($10 million) worth of methamphetamine hydrochloride (shabu) drugs but also the discovery of a major new player in the Philippine drug scene. "The Mexicans are here. This is the first time that we have confirmed it." Published 01/11/2014
---
From Herminio Disini to Cory Aquino to Artemio Panganiban; What Will Pnoy Do?

Former Chief Justice Artemio Panganiban might soon find himself under arrest, arraigned and prosecuted because of a libel charge filed against him by Ferdinand Marcos crony Herminio Disini. The "libelous act" that Panganiban is accused of is writing an article for the Philippine Daily Inquirer in 2011 that Disini alleges is an "irresponsible and malicious" attack with regards to his involvement in the Bataan Nuclear Power Plant (BNPP) during the martial law years. Published 01/05/2014
---