n online article a week ago concluded that the reason that Deniece Cornejo the vixen in the Vhong Navarro mauling incident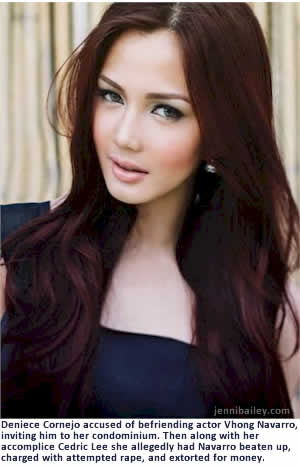 was being mercilessly vilified was because Philippine society tends to treat women that way (LINK). The writer a certain Tricia Aquino in collaboration with Judy Taguiwalo a University of the Philippines professor in the Department of Women and Development Studies, try to paint a bleak picture of Filipina women as persecuted second-class citizens who end up being blamed for the troubles that befall them.
Ms. Aquino writes, Professor Taguiwalo "acknowledges that to this day, misogyny, the hatred or dislike of women, continues to inform how many Filipinos -- including women themselves -- see women." This of course is the furthest thing from the truth and pure hogwash! It is a scenario concocted by a writer who it seems hasn't matured enough to truly understand Philippine society, and a professor of women's studies who apparently knows next to nothing about Filipina women. If Ms. Taguiwalo exemplifies the caliber of its current faculty, it is no wonder then why UP has fallen significantly in rank compared to other universities around the world.
The Philippines in fact is seen by many as a matriarchal society. Women run the country, not overtly mind you, but make no mistake as to who truly wields power from Aparri to Jolo. From the family unit to the largest family corporations, women usually call the shots or are the power behind the throne. For instance, in a 2002 article by Wilson Lee Flores (LINK), he points out that "it was matriarch Mercedes Zobel McMicking who made the family of her nephew Jaime Zobel de Ayala gain control of the Ayala business empire by taking away power from her other nephew Enrique Zobel." Over and over again—from Diego Silang's widow Gabriela, to Imelda Marcos, to Cory Aquino, to Kris Aquino who more than anyone was responsible for putting her brother Noynoy in Malacañang—Filipinas are the ones calling the shots in the Philippines. In fact most married Filipinos acknowledge this fact by jokingly referring to their wives as their "commanders."
Look at the Philippine Senate as an example. No one dares step on Senator Miriam Defensor-Santiago's "toes." She is a firebrand who despite medical ailments introduced more pieces legislation last year than any of her male counterparts.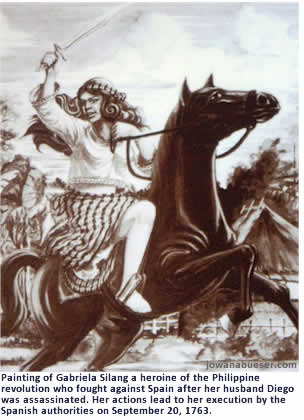 Senators Joker Arroyo, Gringo Honasan, and the rest of the men may think they're the hotshots but all pale in comparison to Defensor-Santiago.
And why shouldn't Filipinas be calling the shots? Their male counterparts sadly leave much to be desired. Pinoy males who belong to the middle-class on upwards have yayas (nurses) who dress them, feed them, and attend to their needs from birth all the way to adolescence. Then these "boys" continue living with "mommy" well into their thirties or forties. They have housemaids, houseboys, and drivers who do all the heavy lifting for them. Thus compared to men from other countries, Filipino males are just plain wusses. There are exceptions of course, but those exceptions are very few and very, very far between.
So, the little secret everyone seems to be in on—except for Tricia Aquino and Judy Taguiwalo—is that behind the macho façade, it is Pinays not Pinoys who run the country. Now back to the question: Why then are people so incensed with Deniece Cornejo? The reason is simple: what people hate more than anything else is treachery. And this is what plastic-surgery enhanced, angelic-looking Cornejo appears guilty of. Now if that indeed turns out to be the case, then we hope they lock her up and throw the key to her jail cell into the murky, stinking, waters of the Pasig River. Published 02/5/2014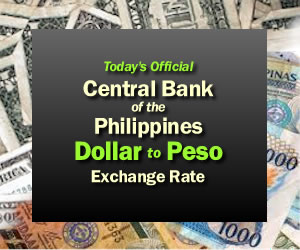 RECENT EDITORIALS
Twice the Heroes—the SAF 44 Who Lost Lives in Mamasapano



The 44 members of the Philippine National Police-Special Action Force (SAF) who were brutally killed in Mamasapano, Maguindanao on January 25, 2015 are heroes twice over: first, they paid the ultimate sacrifice while serving their country; second, they exposed for all to see, the dangers the country will face if the Bangsamoro Basic Law (BBL) is passed. Published 2/15/2015
---
No More Bangsamoro, Period!

With each passing day, it is becoming increasingly clear that the idea of a Bangsamoro is a bad idea. Just as the Memorandum of Agreement on Ancestral Domain (MOA-AD) spearheaded by former president Gloria Macapagal-Arroyo was a bad idea (and declared unconstitutional in 2008 by the Supreme Court). Just as the failed Autonomous Region for Muslim Mindanao (ARMM) during the 1990s was a bad idea. Published 2/8/2015
---
After the Mamasapano Massacre, Plans for a Bangsamoro Must Be Scrapped

What happened in Mamasapano, Maguindanao on January 25 is a "game changer"—make no mistake about it. Reality as we saw it before this event is not the reality we see now...everything is different; everything has "changed. When the Philippine National Police's (PNP) elite team known as the Special Action Force or SAF set out to arrest Zulkifli bin Hir alias Marwan, it had actionable intelligence that the Malaysian fugitive was hiding in the town of Mamasapano. Marwan, an expert bomb maker, is a core member of the terrorist group Jemaah Islamiyah. Published 1/31/2015
---
President Aquino Should Fly to Saudi Arabia and Pay His Last Respects to King Abdullah

Presidents and prime ministers, kings and queens; from Prince Charles and Prime Minister David Cameron of Britain, President Francois Hollande of France, President Abdel Fattah el-Sissi of Egypt, President Recep Tayyip Erdogan of Turkey and many other heads of state from all corners of the globe have gone or are headed to Riyadh to pay their respects to the late King Abdullah. Even U.S. President Barack Obama cut short his state visit to India to fly to Saudi Arabia. Published 1/27/2015
---
After the Pope's Visit: What We Filipinos Now Must Do
We put on a good show for Pope Francis. He loved it; we loved it; the world loved it. Now the long and painful task of bringing about the changes the pope asked for begins. Start with the Philippine Catholic Church. It should refocus its efforts towards the poor. As we wrote in previous editorials, many priests and bishops see themselves as members of the rich and privileged class. They feel more at home in country clubs and dining in expensive restaurants, than they do helping the poor who live in the squatter communities that dot most cities in the Philippines. Published 1/22/2015
---
Pope Francis Admonishes Pinoys to End Scandalous Inequalities

We had a feeling this was coming. In his first major speech in the Philippines, Pope Francis called for an end to 'scandalous inequalities' in the country. And what better example of a scandalous inequality is there than that a preposterously ridiculous wedding of Dingdong Dantes and Marian Rivera which was officiated by 8 bishops and 7 priests. In addition, this crass wedding featured a 12-foot high wedding cake, a 2-million-peso wedding gown with an exaggeratedly long train that seemed to go on forever...you get the picture. Published 1/16/2015
---
An Open Letter to Pope Francis; Please Read It Before Coming to the Philippines

Dear Pope Francis, your much anticipated visit to the Philippines is just a few days away. We expect that you will have been adequately briefed about the Philippines by the time you arrive. However, there might be a few things your Vatican handlers might have missed—or intentionally "forgot" to mention to you so we hope this letter reaches you in time for your historic visit. Before anything else, welcome! Published 1/9/2015
---