n online article a week ago concluded that the reason that Deniece Cornejo the vixen in the Vhong Navarro mauling incident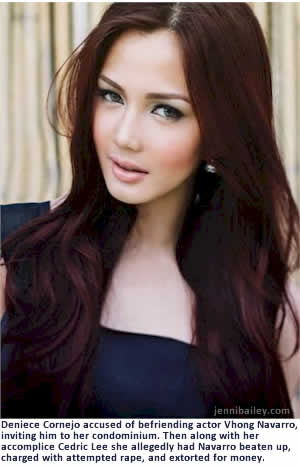 was being mercilessly vilified was because Philippine society tends to treat women that way (LINK). The writer a certain Tricia Aquino in collaboration with Judy Taguiwalo a University of the Philippines professor in the Department of Women and Development Studies, try to paint a bleak picture of Filipina women as persecuted second-class citizens who end up being blamed for the troubles that befall them.
Ms. Aquino writes, Professor Taguiwalo "acknowledges that to this day, misogyny, the hatred or dislike of women, continues to inform how many Filipinos -- including women themselves -- see women." This of course is the furthest thing from the truth and pure hogwash! It is a scenario concocted by a writer who it seems hasn't matured enough to truly understand Philippine society, and a professor of women's studies who apparently knows next to nothing about Filipina women. If Ms. Taguiwalo exemplifies the caliber of its current faculty, it is no wonder then why UP has fallen significantly in rank compared to other universities around the world.
The Philippines in fact is seen by many as a matriarchal society. Women run the country, not overtly mind you, but make no mistake as to who truly wields power from Aparri to Jolo. From the family unit to the largest family corporations, women usually call the shots or are the power behind the throne. For instance, in a 2002 article by Wilson Lee Flores (LINK), he points out that "it was matriarch Mercedes Zobel McMicking who made the family of her nephew Jaime Zobel de Ayala gain control of the Ayala business empire by taking away power from her other nephew Enrique Zobel." Over and over again—from Diego Silang's widow Gabriela, to Imelda Marcos, to Cory Aquino, to Kris Aquino who more than anyone was responsible for putting her brother Noynoy in Malacañang—Filipinas are the ones calling the shots in the Philippines. In fact most married Filipinos acknowledge this fact by jokingly referring to their wives as their "commanders."
Look at the Philippine Senate as an example. No one dares step on Senator Miriam Defensor-Santiago's "toes." She is a firebrand who despite medical ailments introduced more pieces legislation last year than any of her male counterparts.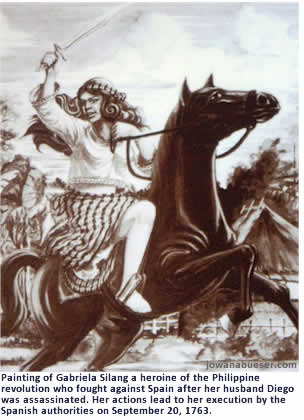 Senators Joker Arroyo, Gringo Honasan, and the rest of the men may think they're the hotshots but all pale in comparison to Defensor-Santiago.
And why shouldn't Filipinas be calling the shots? Their male counterparts sadly leave much to be desired. Pinoy males who belong to the middle-class on upwards have yayas (nurses) who dress them, feed them, and attend to their needs from birth all the way to adolescence. Then these "boys" continue living with "mommy" well into their thirties or forties. They have housemaids, houseboys, and drivers who do all the heavy lifting for them. Thus compared to men from other countries, Filipino males are just plain wusses. There are exceptions of course, but those exceptions are very few and very, very far between.
So, the little secret everyone seems to be in on—except for Tricia Aquino and Judy Taguiwalo—is that behind the macho façade, it is Pinays not Pinoys who run the country. Now back to the question: Why then are people so incensed with Deniece Cornejo? The reason is simple: what people hate more than anything else is treachery. And this is what plastic-surgery enhanced, angelic-looking Cornejo appears guilty of. Now if that indeed turns out to be the case, then we hope they lock her up and throw the key to her jail cell into the murky, stinking, waters of the Pasig River. Published 02/5/2014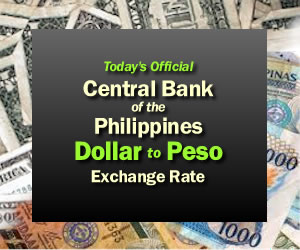 RECENT EDITORIALS
Both United States and Philippine Governments to Blame for Death of Jeffery "Jennifer" Laude



he United States and Philippine governments share the blame for the tragedy. Two young lives needlessly destroyed: the first, a young Filipino transgender found strangled inside a motel bathroom; the second a teenaged American serviceman now accused of murder. . Published 10/19/2014
---
Death of Filipino Transgender 'Jennifer' Laude Was Totally Preventable
The evening for the young US Marine and his Filipino date "Jennifer" began at the Ambyanz Disco Bar in Subic Bay, Olongapo and ended shortly before midnight at the Celzone Lodge where "Jennifer's" lifeless body was found leaning against the toilet bowl. Jennifer, it turns out was actually not originally a "she" but a "he." A Filipino transgender, Jeffrey Laude, 26, began calling himself "Jennifer" after medical procedures made him look more female than male. Published 10/14/2014
---
Sorry Mr. President But PNP Chief Alan Purisima Has to Go

What's with Philippine civil servants these days? It seems that you can stick all their pictures on a wall; throw a dart; and whoever's photo it land on, that person can be successfully prosecuted for graft. It is unbelievable how pervasive and widespread corruption has become. We go from one corruption scandal to the next and there seems to be no end in sight. Published 10/07/2014
---
Tear Down the Torre de Manila Building Being Built Behind the Rizal Monument?

According to the developer's website, "Torre de Manila, DMCI Homes' newest one-tower condominium, is an exclusive residential community right in the heart of the city." As of this writing, the 49-story edifice is about halfway complete. But as it continues to rise, so too do the howls of protest from an eclectic collection of groups and individuals who want it torn down. Why? Torre de Manila will permanently mar the skyline behind the Rizal Monument. Published 10/01/2014
---
How Ferdinand Marcos's Martial Law Continues Hurting Filipinos to This Day

On the evening of September 23, 1972, two days after it had taken effect, Ferdinand Marcos announced via live television from Malacañang Palace that he had placed the Philippines under Martial Law. It was a calculated move by a devious politician to keep himself in power beyond what the Constitution allowed. A staged ambush attempt against his Defense Secretary Juan Ponce Enrile was the main excuse Marcos (or "Macoy" as he was deridingly referred to back then) used to strip Filipinos of all their constitutional rights. With that, the diminutive Ilocano from the backwaters of Batac, Ilocos Norte became the despotic dictator for over a decade. Published 09/23/2014
---
Jejomar Binay Should Never Become President of the Philippines

In our July 25th editorial we asked if Vice President Jejomar Binay should be the next president of the Philippines. In this editorial we arrive at the definitive conclusion that that Binay should not be elected president. Since our last editorial, more witnesses have come forward with more allegations against the embattled Vice President. But our decision not to support Binay's presidential bid is based on irrefutable public acts that in our opinion disqualify him from the presidency. Published 09/16/2014
---
Will Pacman be China's Pitchman?

The news was officially announced by China Central Television (CCTV) in Beijing on August 25: Manny "Pacman" Pacquiao, the "national fist" of the Philippines and the winner of eight world boxing titles, signed an agreement with the Chinese government "to establish a string of boxing academies" all over China with the aim of helping to "grow the sport in China and provide opportunities for young people to take part." Published 09/07/2014
---