[ads/468x60_02.htm]


n the surface, the Philippines can seem like an enjoyable and friendly place to do business. But scratch the surface and you'll find yourself in a strange and alien world where a whole new set of rules and attitudes apply. (con't below)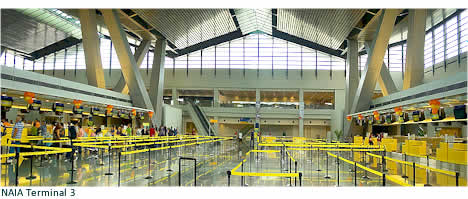 Just recently, the Fraser Institute, a well-known North American think-tank, ranked the Philippines third from the bottom, on its annual survey of the best places to do business for mining companies. The country is missing out on multi-billion dollar foreign investments—not to mention the thousands of jobs new businesses can provide—simply because foreign companies see the Philippines as unreliable. Rules can change mid-stream, and local jurisdictions can impose ever increasing requirements. The country already suffers from a history of failed business projects where foreign investors were left "holding the bag." A prime example is the construction of NAIA Terminal 3 where German airport services firm Frapport AG found itself entangled in a web of government agencies, bureaucrats, the courts, and the previous Gloria Arroyo administration. Unfortunately for Frapport AG, a simple straightforward airport project turned into a nightmare. Sadly Fraport AG's experience is in no way an isolated case. These things happen all the time in the Philippines where there is no requirement for full disclosure and all parties to a deal—no matter how minor—usually have another secret deal going on the side.
Although the Philippines has recently improved its overall credit rating, that improvement has not translated into a significant boost in foreign direct investments to the country. In fact Indonesia continues to receive four times as much foreign investment even if it now rates lower than the Philippines. Why? As we point out above, the reason is the Philippines has, over the years, built a reputation of inconsistency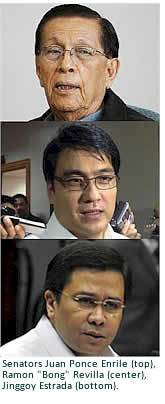 and unreliability, in addition to widespread corruption, a poorly educated populace, inadequate infrastructure, and a hopelessly ineffective judiciary.
From large multinational corporations to mom-and-pop businesses started by balikbayans, many entrepreneurs who set up shop here in the Philippines, have since left in frustration. Many point to the almost whimsical attitude of local officials who seem to delight in giving businesses a difficult time simply to prove to everyone that they can. When business owners realize that the odds are stacked against them despite their best efforts, they close shop and move elsewhere. And in today's world of global connectivity, that could be anywhere else outside the Philippines.
The recent pork-barrel scandal that is currently all over the news also highlights just how widespread and far-reaching corruption is in the country. Sitting senators who took an oath to serve the people are now accused of serving only themselves to the tune of tens of millions of pesos. They are now fighting tooth-and-nail to exonerate themselves. And why shouldn't they, others before them stole much more yet never spent a day in jail.
It may seem counterintuitive to some but Philippine courts have a lot to do with improving the business climate of the country. Government officials can offer all kinds of business incentives and talk till they're blue in the face. But unless the Philippines has a properly functioning judiciary, reputable foreign businesses will have to think long and hard before they ever invest or set up shop here. Published 03/10/2014