n the surface, the Philippines can seem like an enjoyable and friendly place to do business. But scratch the surface and you'll find yourself in a strange and alien world where a whole new set of rules and attitudes apply. (con't below)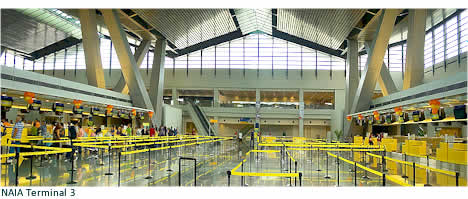 Just recently, the Fraser Institute, a well-known North American think-tank, ranked the Philippines third from the bottom, on its annual survey of the best places to do business for mining companies. The country is missing out on multi-billion dollar foreign investments—not to mention the thousands of jobs new businesses can provide—simply because foreign companies see the Philippines as unreliable. Rules can change mid-stream, and local jurisdictions can impose ever increasing requirements. The country already suffers from a history of failed business projects where foreign investors were left "holding the bag." A prime example is the construction of NAIA Terminal 3 where German airport services firm Frapport AG found itself entangled in a web of government agencies, bureaucrats, the courts, and the previous Gloria Arroyo administration. Unfortunately for Frapport AG, a simple straightforward airport project turned into a nightmare. Sadly Fraport AG's experience is in no way an isolated case. These things happen all the time in the Philippines where there is no requirement for full disclosure and all parties to a deal—no matter how minor—usually have another secret deal going on the side.
Although the Philippines has recently improved its overall credit rating, that improvement has not translated into a significant boost in foreign direct investments to the country. In fact Indonesia continues to receive four times as much foreign investment even if it now rates lower than the Philippines. Why? As we point out above, the reason is the Philippines has, over the years, built a reputation of inconsistency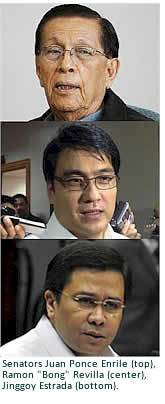 and unreliability, in addition to widespread corruption, a poorly educated populace, inadequate infrastructure, and a hopelessly ineffective judiciary.
From large multinational corporations to mom-and-pop businesses started by balikbayans, many entrepreneurs who set up shop here in the Philippines, have since left in frustration. Many point to the almost whimsical attitude of local officials who seem to delight in giving businesses a difficult time simply to prove to everyone that they can. When business owners realize that the odds are stacked against them despite their best efforts, they close shop and move elsewhere. And in today's world of global connectivity, that could be anywhere else outside the Philippines.
The recent pork-barrel scandal that is currently all over the news also highlights just how widespread and far-reaching corruption is in the country. Sitting senators who took an oath to serve the people are now accused of serving only themselves to the tune of tens of millions of pesos. They are now fighting tooth-and-nail to exonerate themselves. And why shouldn't they, others before them stole much more yet never spent a day in jail.
It may seem counterintuitive to some but Philippine courts have a lot to do with improving the business climate of the country. Government officials can offer all kinds of business incentives and talk till they're blue in the face. But unless the Philippines has a properly functioning judiciary, reputable foreign businesses will have to think long and hard before they ever invest or set up shop here. Published 03/10/2014



Philnews.com reserves the right to select and edit comments for publication.

Comments from Our Readers
(Topic: Should President Aquino Get a Second Term as President?)
Name: Jorge Villanueva
City/State/Country: Canada
IP Address: 47.54.132.186

Comments
The sentiment for allowing Pres. Aquino to continue governing must emanate from the majority of the Filipinos. The process of changing the constitution is serious, highly divisive and fundamentally important that it can't be left for congress alone to decide without input and encouragement from the people. I understand that such a requirement would make it extremely difficult if not impossible for Pres. Aquino to extend his term. Of course, the onus is for the country to accept the challenge and realize what's at stake.
---
Name: RU Sincere
City/State/Country: Saskatoon Canada
IP Address: 70.76.49.162

Comments
Pnoy needs a second term to fulfill the dreams of his parents and Filipinos. Two four years terms should be the norm unlike now the Philippines is spending so much on election every 3 years..let The President get more time to lift the Philippines further...
---
Name: Arnold
City/State/Country: Rowland Heights, Ca.
IP Address: 216.70.166.176

Comments
We need a gargantuan change. We need to have PNoy extend his term for that could interrupt the cycle of corruption if another "trapo" who will just enrich himself and his family succeeds the president. Marunong talaga ang Diyos. Bago pa man maka first base si Binay nalaman na ng taong bayan ang tunay na pagkatao nito. Tama na ang inggit at ambisyon for a change. Isulong ang kabutihan ng mas nakakarami. Extend PNoy's term for our country's better future.
---
Name: Red Dragon
City/State/Country: Torrance
IP Address: 216.103.147.100

Comments
Pnoy is the man!!!!!! but our constitution must be upheld. No reason to change it. It is going to be a very difficult road for the next president to travel..... hopefully.... it is Aquino's way..... Aquino's way is the only way to uphold Filipino's dignity. Very transparent!!!!! His governance is for the betterment of our country.



Philippine NewsLink reserves the right to select and edit comments for publication.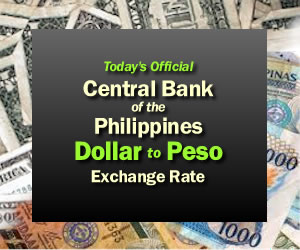 RECENT EDITORIALS
China Owns the Entire South China Sea? What are They Smoking—Opium?



The arrogance of China is becoming readily apparent with each passing day. With their newly acquired economic and military power the Chinese appear unrestrained in their assertiveness towards their neighbors. China, instead of positioning itself as a 21st century superpower appears to be turning back the clock resembling more and more the 12th century empire of Genghis Khan and the Mongol hordes who conquered most of Eurasia...just because they could. Published 08/12/2014
---
On Her 5th Death Anniversary, We Say 'Thanks for Nothing Cory Aquino'

The passage of time has a way of distilling reality and bringing out truths that are sometimes hidden or lost by present circumstances. Case in point is the overwhelming level of admiration many Filipinos have for former President Corazon Aquino. When she passed away in 2009, the entire nation seemed beside itself in grief. Her casket was mobbed by thousands of mourners as it slowly made its way through the streets of Metro Manila to its final resting place at the Manila Memorial Park in Parañaque. Published 08/02/2014
---
The Failure of Philippine Education Is Now Staring Us in the Face

Will the Philippines Ever Become a Developed Country? The short answer to that is no—at least not in our lifetime. While the country has of late improved it credit ratings as evidenced by upgrades from Moody's, Fitch, and Standard & Poor's all that perceived progress is illusory. In the Fifties and Sixties, when the Philippines was undeniably the country at the top of the heap in Southeast Asia, people said it would always be the most industrialized country in the region. Published 08/02/2014
---
So, Should Jejomar Binay Be the Next President of the Philippines?

Though his popularity rating has taken some hits lately, Vice President Jejomar Binay is still far and away the strongest contender for the Philippine presidency in 2016. But is he the right choice for the country? His legions of supporters will give you an enthusiastic "yes;" his detractors however, will tell you "no!" So who's right? To answer our question, lets look instead at Binay's deeds rather than the words of his supporters or detractors. Published 07/25/2014
---
China's Military Base on Mabini Reef Violates the Philippine Constitution

While searching for the missing Malaysia Airlines Flight 370 on March 11, 2014, a Philippine Air Force plane flying over the Kalayaan Island Group in the West Philippine Sea sighted Chinese reclamation activity in the Mabini Reef of the Kalayaan Island Group within the 200 mile Exclusive Economic Zone (EEZ) of the Philippines. His aerial photographs were transmitted to the Philippine government for analysis. Published 07/10/2014
---
Napoles PDAF/NGO Scandal: What is Ten or Fifteen Billion Pesos Really Worth?

For those who have been following the Janet Lim-Napoles PDAF/NGO* scandal these past months, it is easy to get caught up in all the rhetoric—the words and phrases repeated day after day. Words like "ten billion" or "fifteen billion" have turned into something akin to "gray" background noise.  Words devoid of any real meaning or significance. So let us try to put back some meaning into those trite and often-repeated phrases in order to better understand some of the far-reaching ramifications of Napoles' actions. Published 06/30/2014
---
How could they not have known that the Napoles NGOs were fake?

With Senator Bong Revilla already in police custody in Camp Crame and Senators Jinggoy Estrada and Juan Ponce Enrile set to join him any day now, people need to start asking tough questions going forward. The privilege speeches of the senators along with the histrionics that accompanied them are thankfully now over so we can all address this issue more objectively. Published 06/21/2014
---