n the surface, the Philippines can seem like an enjoyable and friendly place to do business. But scratch the surface and you'll find yourself in a strange and alien world where a whole new set of rules and attitudes apply. (con't below)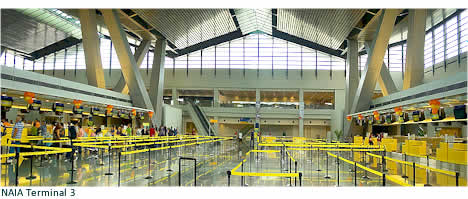 Just recently, the Fraser Institute, a well-known North American think-tank, ranked the Philippines third from the bottom, on its annual survey of the best places to do business for mining companies. The country is missing out on multi-billion dollar foreign investments—not to mention the thousands of jobs new businesses can provide—simply because foreign companies see the Philippines as unreliable. Rules can change mid-stream, and local jurisdictions can impose ever increasing requirements. The country already suffers from a history of failed business projects where foreign investors were left "holding the bag." A prime example is the construction of NAIA Terminal 3 where German airport services firm Frapport AG found itself entangled in a web of government agencies, bureaucrats, the courts, and the previous Gloria Arroyo administration. Unfortunately for Frapport AG, a simple straightforward airport project turned into a nightmare. Sadly Fraport AG's experience is in no way an isolated case. These things happen all the time in the Philippines where there is no requirement for full disclosure and all parties to a deal—no matter how minor—usually have another secret deal going on the side.
Although the Philippines has recently improved its overall credit rating, that improvement has not translated into a significant boost in foreign direct investments to the country. In fact Indonesia continues to receive four times as much foreign investment even if it now rates lower than the Philippines. Why? As we point out above, the reason is the Philippines has, over the years, built a reputation of inconsistency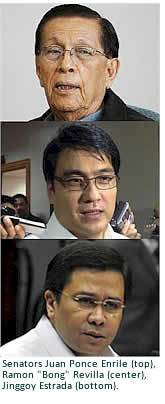 and unreliability, in addition to widespread corruption, a poorly educated populace, inadequate infrastructure, and a hopelessly ineffective judiciary.
From large multinational corporations to mom-and-pop businesses started by balikbayans, many entrepreneurs who set up shop here in the Philippines, have since left in frustration. Many point to the almost whimsical attitude of local officials who seem to delight in giving businesses a difficult time simply to prove to everyone that they can. When business owners realize that the odds are stacked against them despite their best efforts, they close shop and move elsewhere. And in today's world of global connectivity, that could be anywhere else outside the Philippines.
The recent pork-barrel scandal that is currently all over the news also highlights just how widespread and far-reaching corruption is in the country. Sitting senators who took an oath to serve the people are now accused of serving only themselves to the tune of tens of millions of pesos. They are now fighting tooth-and-nail to exonerate themselves. And why shouldn't they, others before them stole much more yet never spent a day in jail.
It may seem counterintuitive to some but Philippine courts have a lot to do with improving the business climate of the country. Government officials can offer all kinds of business incentives and talk till they're blue in the face. But unless the Philippines has a properly functioning judiciary, reputable foreign businesses will have to think long and hard before they ever invest or set up shop here. Published 03/10/2014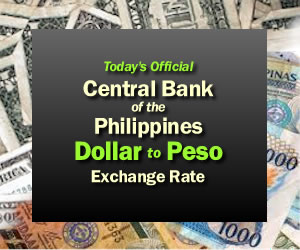 RECENT EDITORIALS
After the Pope's Visit: What We Filipinos Now Must Do


e put on a good show for Pope Francis. He loved it; we loved it; the world loved it. Now the long and painful task of bringing about the changes the pope asked for begins. Start with the Philippine Catholic Church. It should refocus its efforts towards the poor. As we wrote in previous editorials, many priests and bishops see themselves as members of the rich and privileged class. They feel more at home in country clubs and dining in expensive restaurants, than they do helping the poor who live in the squatter communities that dot most cities in the Philippines. Published 1/22/2015
---
Pope Francis Admonishes Pinoys to End Scandalous Inequalities

We had a feeling this was coming. In his first major speech in the Philippines, Pope Francis called for an end to 'scandalous inequalities' in the country. And what better example of a scandalous inequality is there than that a preposterously ridiculous wedding of Dingdong Dantes and Marian Rivera which was officiated by 8 bishops and 7 priests. In addition, this crass wedding featured a 12-foot high wedding cake, a 2-million-peso wedding gown with an exaggeratedly long train that seemed to go on forever...you get the picture. Published 1/16/2015
---
An Open Letter to Pope Francis; Please Read It Before Coming to the Philippines

Dear Pope Francis, your much anticipated visit to the Philippines is just a few days away. We expect that you will have been adequately briefed about the Philippines by the time you arrive. However, there might be a few things your Vatican handlers might have missed—or intentionally "forgot" to mention to you so we hope this letter reaches you in time for your historic visit. Before anything else, welcome! Published 1/9/2015
---
A Dingdong Fancy Wedding for a Third World Country

What is it with us Filipinos? We are a country of "all flash and no substance." Case in point: This ridiculously lavish wedding between two so-so movie stars that sought to outdo even the most "royal" of royal weddings. What was the whole point of this crassly extravagant display? Lest anyone forget, the Philippines is still a Third World country. And many, many squatter's homes (if you can call them "homes") do not have running water or even a toilet! Published 1/4/2015
---
Vice President Jejomar Binay's Aguinaldo

Money received from benefactors during Christmas in the Philippines is called "aguinaldo", a term and practice imported from Mexico during the Spanish colonial period where it now refers to the annual Christmas bonus given to employees. In the Philippines, it is now generally used to describe monetary gifts given by all benefactors, including godparents and employers. Published 12/25/2014
---
Do Filipinos Want America on Their Side or Not?

Given the Filipino penchant for "dramatics," not to mention the circus atmosphere that inevitably encompasses any event of even minor significance, one can hardly blame American government officials for refusing to hand over US Marine Lance Corporal Joseph Scott Pemberton over to Philippine authorities. The intriguing question in all this however is why some Filipinos are so insistent on having custody over the accused. Published 12/19/2014
---
Today's American Police Force Leaves So Much to be Desired

Long gone are the days when communities all across America looked up to the police officers who patrolled their streets and kept their neighborhoods safe. For cops back then it was a calling—almost like the priesthood—and those who answered that calling were brave, noble, larger-than-life individuals who kept Americans safe. Published 12/14/2014
---