country's president must be a statesman. Someone who is genuinely concerned about the welfare of his people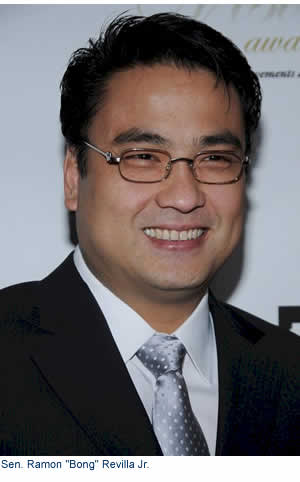 —especially those who have the least in life. A president must also be fair. Fairness after all underpins what justice is all about. Everyone, be they exceedingly wealthy or totally destitute deserves equal treatment under the law.
When an individual who enjoys a privileged position in society is accorded special treatment at the expense of those less privileged or less well connected, then fairness--and justice fly out the door. The sign or a true statesman then is when an individual who realizes he or she is unfairly benefiting from a situation acknowledges that fact and refuses to benefit from it. This is difficult for most people to do, especially for Filipinos who believe they deserve every advantage that comes their way—right or wrong.
But a principled individual, a statesman, and someone an informed electorate would consider "presidential" must nonetheless step up to the plate and announce that he or she refuses to benefit from any unfair advantage they receive.
Case in point: the Bacoor Regional Trial Court (RTC-Branch19) of Judge Matias M. Garcia II last week dismissed the motion for reconsideration filed by Benhur Luy, Marina Sula, Mary Arlene Baltazar and other PDAF whistle-blowers in the civil case filed against them by Senator "Bong" Revilla Jr. The reason Judge Garcia dismissed the motion was because the documents submitted to the court by the petitioners used the wrong format and font.
According to Lourdes P. Benipayo, legal counsel for Sula and Baltazar, the ruling in her view constitutes a form of 'harassment,' adding that the court did not provide them a copy of their guidelines despite their efforts to secure one. RTC-Branch19 has its own specific formatting rules that go beyond what the Philippine Supreme Court mandates.
What Judge Garcia did was give Revilla, his townmate with presidential aspirations, an unfair advantage by dismissing his opponent's pleading on a technicality. An act seen by many as the judge's way or ingratiating himself with someone who might one day be in Malacañang.
If Revilla was indeed a true statesman and deserving of the title "mister president," he should have immediately decried the ruling and refused the undeserved advantage it gave him. After all, a true statesman would want to win his case on merit and not because of an obscure technicality. But alas, Revilla and his minions continue to tout the fact that judge Garcia's ruling was correct.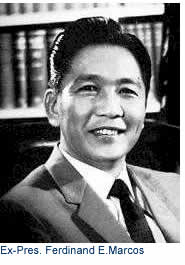 One good thing that has come out of this issue is the fact that the voting public now has a clearer idea of who Senator Ramon "Bong" Revilla Jr. really is and what he might be like as president. He appears to be a man who has no qualms about taking unfair advantage of his opponents. And winning because of a technicality is still a win as far as he's concerned.

The Philippines once had a president who subverted the constitution and give himself an unfair advantage over everyone else. He used technical machinations to destroy or neutralize his opponents and even coined the term "constitutional authoritarianism" to justify his "extended" stay in office long after his legal term expired. And from somewhere down below Ferdinand Marcos must be smiling up at Revilla, his new understudy and potential successor, and giving him the thumbs up.

Filipinos should have learned their lesson by now. And if indeed they have, Ramon "Bong" Revilla Jr. will never become president of the Philippines. Published 03/22/2014




Philnews.com reserves the right to select and edit comments for publication.

Comments from Our Readers
(Topic: China Owns the Entire South China Sea? What are They Smoking—Opium?)
Name: Manuel C. Diaz
City/State/Country: Montclair CA USA
IP Address: 76.90.62.96

Comments
China is now putting markers in the vicinity of the REED BANK aka RECTO BANK. This was the area that was subject to the joint seismic survey of China's CNOOC and the Philippines during the Gloria Arroyo neo-kletocratic regime. China has the seismic data what will the Philippines do if China's CNOOC will bring the deep water drilling platform and start drilling at the REED BANK? ATTACK THE DRILLING PLATFORM WITH TONS OF SALIVA?
---
Name: HMSomeone
City/State/Country: USA
IP Address: 74.77.36.177

Comments
I read somewhere that China will just keep occupying the islands and wear the PHL down until the PHL realizes that it would be more for its benefit to acquiesce to China than fight it. That the PHL should realize that the power in Asia has already shifted in China's favor. And once the PHL accepts that reality China will then offer its help to the PHL. The same article also says it is Australia who should be helping the PHL counter China's intrusions because China's domination would mean a threat to Australia. The PHL should form a resistance group with other countries in the area. Lastly, the article mentioned the disastrous sell out of the Arroyo administration which is why it recommended that any treaties with other countries should be done while Aquino is President.
---
Name: Jorge Villanueva
City/State/Country: Canada
IP Address: 142.134.106.171

Comments
Here's my take on the China issue or any issue for that matter except corruption. Let's fix the country's internal problems, improve our economy, morale and overall outlook. Once we achieve success, which is not impossible, then all the other issues will fall into pieces. We could shout and scream and pretend to be strong but China and any other country for that matter, will see it's all a sham and quite superficial and won't deter them. Once our country emerges from its unending deleterious cocoon of corruption then success will be truly real and invincible.
---
Name: mockingmaya
City/State/Country: taft avenue, manila
IP Address: 73.48.191.193

Comments
I do agree with PNL editor: "Communist China adheres to the the philosophy of might makes right." Again, historical experience suggests that the conduct of a dominant or hegemonic international actor like Red China dictates a weak country like Philippines [take note ignoramus] what to exploit, steal, extract, & so on from Spratley islands: international law is irrelevant. Such is the logic of the game of power in international system. The fact remains [take note ignoramus], when powerful countries are unalterably aggressive, other states are unlikely to bandwagon [S.M. Walt].



Philippine NewsLink reserves the right to select and edit comments for publication.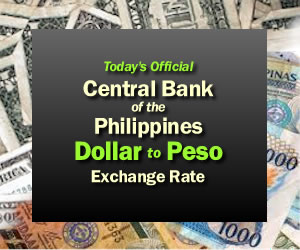 RECENT EDITORIALS
On Her 5th Death Anniversary, We Say 'Thanks for Nothing Cory Aquino'



The passage of time has a way of distilling reality and bringing out truths that are sometimes hidden or lost by present circumstances. Case in point is the overwhelming level of admiration many Filipinos have for former President Corazon Aquino. When she passed away in 2009, the entire nation seemed beside itself in grief. Her casket was mobbed by thousands of mourners as it slowly made its way through the streets of Metro Manila to its final resting place at the Manila Memorial Park in Parañaque. Published 08/02/2014
---
The Failure of Philippine Education Is Now Staring Us in the Face

Will the Philippines Ever Become a Developed Country? The short answer to that is no—at least not in our lifetime. While the country has of late improved it credit ratings as evidenced by upgrades from Moody's, Fitch, and Standard & Poor's all that perceived progress is illusory. In the Fifties and Sixties, when the Philippines was undeniably the country at the top of the heap in Southeast Asia, people said it would always be the most industrialized country in the region. Published 08/02/2014
---
So, Should Jejomar Binay Be the Next President of the Philippines?

Though his popularity rating has taken some hits lately, Vice President Jejomar Binay is still far and away the strongest contender for the Philippine presidency in 2016. But is he the right choice for the country? His legions of supporters will give you an enthusiastic "yes;" his detractors however, will tell you "no!" So who's right? To answer our question, lets look instead at Binay's deeds rather than the words of his supporters or detractors. Published 07/25/2014
---
China's Military Base on Mabini Reef Violates the Philippine Constitution

While searching for the missing Malaysia Airlines Flight 370 on March 11, 2014, a Philippine Air Force plane flying over the Kalayaan Island Group in the West Philippine Sea sighted Chinese reclamation activity in the Mabini Reef of the Kalayaan Island Group within the 200 mile Exclusive Economic Zone (EEZ) of the Philippines. His aerial photographs were transmitted to the Philippine government for analysis. Published 07/10/2014
---
Napoles PDAF/NGO Scandal: What is Ten or Fifteen Billion Pesos Really Worth?

For those who have been following the Janet Lim-Napoles PDAF/NGO* scandal these past months, it is easy to get caught up in all the rhetoric—the words and phrases repeated day after day. Words like "ten billion" or "fifteen billion" have turned into something akin to "gray" background noise.  Words devoid of any real meaning or significance. So let us try to put back some meaning into those trite and often-repeated phrases in order to better understand some of the far-reaching ramifications of Napoles' actions. Published 06/30/2014
---
How could they not have known that the Napoles NGOs were fake?

With Senator Bong Revilla already in police custody in Camp Crame and Senators Jinggoy Estrada and Juan Ponce Enrile set to join him any day now, people need to start asking tough questions going forward. The privilege speeches of the senators along with the histrionics that accompanied them are thankfully now over so we can all address this issue more objectively. Published 06/21/2014
---
The Self-Perpetuating Elite of the Philippines

In an essay published in the July 1968 issue of the American magazine Foreign Affairs, a novice Philippine senator described his country as "a land in which a few are spectacularly rich while the masses remain abjectly poor. . . . a land consecrated to democracy but run by an entrenched plutocracy… a people whose ambitions run high, but whose fulfillment is low and mainly restricted to the self-perpetuating elite…a land of privilege and rank – a republic dedicated to equality but mired in an archaic system of caste." Published 06/14/2014
---