country's president must be a statesman. Someone who is genuinely concerned about the welfare of his people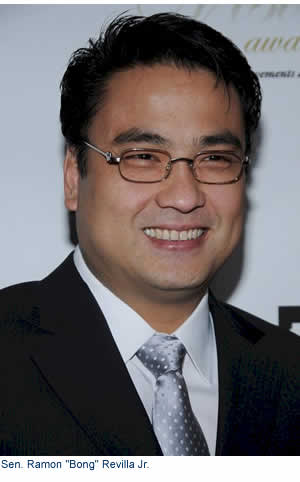 —especially those who have the least in life. A president must also be fair. Fairness after all underpins what justice is all about. Everyone, be they exceedingly wealthy or totally destitute deserves equal treatment under the law.
When an individual who enjoys a privileged position in society is accorded special treatment at the expense of those less privileged or less well connected, then fairness--and justice fly out the door. The sign or a true statesman then is when an individual who realizes he or she is unfairly benefiting from a situation acknowledges that fact and refuses to benefit from it. This is difficult for most people to do, especially for Filipinos who believe they deserve every advantage that comes their way—right or wrong.
But a principled individual, a statesman, and someone an informed electorate would consider "presidential" must nonetheless step up to the plate and announce that he or she refuses to benefit from any unfair advantage they receive.
Case in point: the Bacoor Regional Trial Court (RTC-Branch19) of Judge Matias M. Garcia II last week dismissed the motion for reconsideration filed by Benhur Luy, Marina Sula, Mary Arlene Baltazar and other PDAF whistle-blowers in the civil case filed against them by Senator "Bong" Revilla Jr. The reason Judge Garcia dismissed the motion was because the documents submitted to the court by the petitioners used the wrong format and font.
According to Lourdes P. Benipayo, legal counsel for Sula and Baltazar, the ruling in her view constitutes a form of 'harassment,' adding that the court did not provide them a copy of their guidelines despite their efforts to secure one. RTC-Branch19 has its own specific formatting rules that go beyond what the Philippine Supreme Court mandates.
What Judge Garcia did was give Revilla, his townmate with presidential aspirations, an unfair advantage by dismissing his opponent's pleading on a technicality. An act seen by many as the judge's way or ingratiating himself with someone who might one day be in Malacańang.
If Revilla was indeed a true statesman and deserving of the title "mister president," he should have immediately decried the ruling and refused the undeserved advantage it gave him. After all, a true statesman would want to win his case on merit and not because of an obscure technicality. But alas, Revilla and his minions continue to tout the fact that judge Garcia's ruling was correct.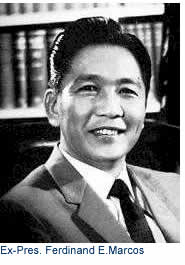 One good thing that has come out of this issue is the fact that the voting public now has a clearer idea of who Senator Ramon "Bong" Revilla Jr. really is and what he might be like as president. He appears to be a man who has no qualms about taking unfair advantage of his opponents. And winning because of a technicality is still a win as far as he's concerned.

The Philippines once had a president who subverted the constitution and give himself an unfair advantage over everyone else. He used technical machinations to destroy or neutralize his opponents and even coined the term "constitutional authoritarianism" to justify his "extended" stay in office long after his legal term expired. And from somewhere down below Ferdinand Marcos must be smiling up at Revilla, his new understudy and potential successor, and giving him the thumbs up.

Filipinos should have learned their lesson by now. And if indeed they have, Ramon "Bong" Revilla Jr. will never become president of the Philippines. Published 03/22/2014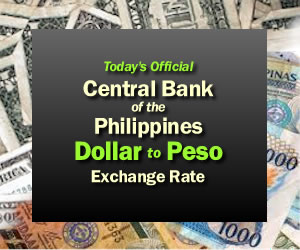 RECENT EDITORIALS
Pope Francis Admonishes Pinoys to End Scandalous Inequalities



We had a feeling this was coming. In his first major speech in the Philippines, Pope Francis called for an end to 'scandalous inequalities' in the country. And what better example of a scandalous inequality is there than that a preposterously ridiculous wedding of Dingdong Dantes and Marian Rivera which was officiated by 8 bishops and 7 priests. In addition, this crass wedding featured a 12-foot high wedding cake, a 2-million-peso wedding gown with an exaggeratedly long train that seemed to go on forever...you get the picture. And since the average Filipino subsists on a shockingly paltry $2 a day, what could be more scandalously inequitable than that? Published 1/16/2015
---
An Open Letter to Pope Francis; Please Read It Before Coming to the Philippines

Dear Pope Francis, your much anticipated visit to the Philippines is just a few days away. We expect that you will have been adequately briefed about the Philippines by the time you arrive. However, there might be a few things your Vatican handlers might have missed—or intentionally "forgot" to mention to you so we hope this letter reaches you in time for your historic visit. Before anything else, welcome! Published 1/9/2015
---
A Dingdong Fancy Wedding for a Third World Country

What is it with us Filipinos? We are a country of "all flash and no substance." Case in point: This ridiculously lavish wedding between two so-so movie stars that sought to outdo even the most "royal" of royal weddings. What was the whole point of this crassly extravagant display? Lest anyone forget, the Philippines is still a Third World country. And many, many squatter's homes (if you can call them "homes") do not have running water or even a toilet! Published 1/4/2015
---
Vice President Jejomar Binay's Aguinaldo

Money received from benefactors during Christmas in the Philippines is called "aguinaldo", a term and practice imported from Mexico during the Spanish colonial period where it now refers to the annual Christmas bonus given to employees. In the Philippines, it is now generally used to describe monetary gifts given by all benefactors, including godparents and employers. Published 12/25/2014
---
Do Filipinos Want America on Their Side or Not?

Given the Filipino penchant for "dramatics," not to mention the circus atmosphere that inevitably encompasses any event of even minor significance, one can hardly blame American government officials for refusing to hand over US Marine Lance Corporal Joseph Scott Pemberton over to Philippine authorities. The intriguing question in all this however is why some Filipinos are so insistent on having custody over the accused. Published 12/19/2014
---
Today's American Police Force Leaves So Much to be Desired

Long gone are the days when communities all across America looked up to the police officers who patrolled their streets and kept their neighborhoods safe. For cops back then it was a calling—almost like the priesthood—and those who answered that calling were brave, noble, larger-than-life individuals who kept Americans safe. Published 12/14/2014
---
Obama, a Lincoln to millions of undocumented  immigrants?

President Barack Obama's recent Executive Order legalizing millions of undocumented immigrants will mark him in history as a great President. Undocumented immigrants are the modern day slaves in American society. In constant fear, living in substandard conditions, paid low wages for backbreaking work, subjected to all kinds of abuse and exploitation - they contribute so much to American society. Published 12/02/2014
---