country's president must be a statesman. Someone who is genuinely concerned about the welfare of his people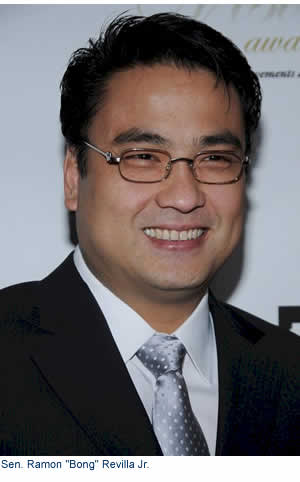 —especially those who have the least in life. A president must also be fair. Fairness after all underpins what justice is all about. Everyone, be they exceedingly wealthy or totally destitute deserves equal treatment under the law.
When an individual who enjoys a privileged position in society is accorded special treatment at the expense of those less privileged or less well connected, then fairness--and justice fly out the door. The sign or a true statesman then is when an individual who realizes he or she is unfairly benefiting from a situation acknowledges that fact and refuses to benefit from it. This is difficult for most people to do, especially for Filipinos who believe they deserve every advantage that comes their way—right or wrong.
But a principled individual, a statesman, and someone an informed electorate would consider "presidential" must nonetheless step up to the plate and announce that he or she refuses to benefit from any unfair advantage they receive.
Case in point: the Bacoor Regional Trial Court (RTC-Branch19) of Judge Matias M. Garcia II last week dismissed the motion for reconsideration filed by Benhur Luy, Marina Sula, Mary Arlene Baltazar and other PDAF whistle-blowers in the civil case filed against them by Senator "Bong" Revilla Jr. The reason Judge Garcia dismissed the motion was because the documents submitted to the court by the petitioners used the wrong format and font.
According to Lourdes P. Benipayo, legal counsel for Sula and Baltazar, the ruling in her view constitutes a form of 'harassment,' adding that the court did not provide them a copy of their guidelines despite their efforts to secure one. RTC-Branch19 has its own specific formatting rules that go beyond what the Philippine Supreme Court mandates.
What Judge Garcia did was give Revilla, his townmate with presidential aspirations, an unfair advantage by dismissing his opponent's pleading on a technicality. An act seen by many as the judge's way or ingratiating himself with someone who might one day be in Malacañang.
If Revilla was indeed a true statesman and deserving of the title "mister president," he should have immediately decried the ruling and refused the undeserved advantage it gave him. After all, a true statesman would want to win his case on merit and not because of an obscure technicality. But alas, Revilla and his minions continue to tout the fact that judge Garcia's ruling was correct.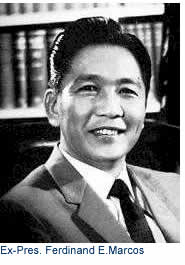 One good thing that has come out of this issue is the fact that the voting public now has a clearer idea of who Senator Ramon "Bong" Revilla Jr. really is and what he might be like as president. He appears to be a man who has no qualms about taking unfair advantage of his opponents. And winning because of a technicality is still a win as far as he's concerned.

The Philippines once had a president who subverted the constitution and give himself an unfair advantage over everyone else. He used technical machinations to destroy or neutralize his opponents and even coined the term "constitutional authoritarianism" to justify his "extended" stay in office long after his legal term expired. And from somewhere down below Ferdinand Marcos must be smiling up at Revilla, his new understudy and potential successor, and giving him the thumbs up.

Filipinos should have learned their lesson by now. And if indeed they have, Ramon "Bong" Revilla Jr. will never become president of the Philippines. Published 03/22/2014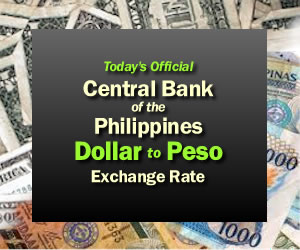 RECENT EDITORIALS
12 Million Metro Manila Commuters Stuck in Gridlock Hell



For much of the last month, my Facebook friends in Metro Manila have been posting comments lamenting their helplessness at being condemned to spend a great portion of what is left of their productive lives stuck in hours of traffic with no hope in sight. They now appreciate why Dan Brown described Manila in his book, Inferno, as "the gates of hell" specifically referring to its "six-hour traffic jams (and) suffocating pollution". Published 11/062014
---
Why Filipino-Americans Need to Vote Democratic on November 4

Since 1620 when the pilgrims landed on Plymouth Rock, people the world over have migrated to America in search of a better life. Filipinos are no exception. In the '70s and '80s Filipinos who were able to, left for the U.S. to escape the tyranny of the Marcos regime; today they leave is to escape the poverty and the lack of opportunity in their homeland. Whatever the reason, Filipino migrants quickly shed their old habits and attitudes and embraced American culture. Published 10/30/2014
---
Both United States and Philippine Governments to Blame for Death of Jeffery "Jennifer" Laude

The United States and Philippine governments share the blame for the tragedy. Two young lives needlessly destroyed: the first, a young Filipino transgender found strangled inside a motel bathroom; the second a teenaged American serviceman now accused of murder. Published 10/19/2014
---
Death of Filipino Transgender 'Jennifer' Laude Was Totally Preventable
The evening for the young US Marine and his Filipino date "Jennifer" began at the Ambyanz Disco Bar in Subic Bay, Olongapo and ended shortly before midnight at the Celzone Lodge where "Jennifer's" lifeless body was found leaning against the toilet bowl. Jennifer, it turns out was actually not originally a "she" but a "he." A Filipino transgender, Jeffrey Laude, 26, began calling himself "Jennifer" after medical procedures made him look more female than male. Published 10/14/2014
---
Sorry Mr. President But PNP Chief Alan Purisima Has to Go

What's with Philippine civil servants these days? It seems that you can stick all their pictures on a wall; throw a dart; and whoever's photo it land on, that person can be successfully prosecuted for graft. It is unbelievable how pervasive and widespread corruption has become. We go from one corruption scandal to the next and there seems to be no end in sight. Published 10/07/2014
---
Tear Down the Torre de Manila Building Being Built Behind the Rizal Monument?

According to the developer's website, "Torre de Manila, DMCI Homes' newest one-tower condominium, is an exclusive residential community right in the heart of the city." As of this writing, the 49-story edifice is about halfway complete. But as it continues to rise, so too do the howls of protest from an eclectic collection of groups and individuals who want it torn down. Why? Torre de Manila will permanently mar the skyline behind the Rizal Monument. Published 10/01/2014
---
How Ferdinand Marcos's Martial Law Continues Hurting Filipinos to This Day

On the evening of September 23, 1972, two days after it had taken effect, Ferdinand Marcos announced via live television from Malacañang Palace that he had placed the Philippines under Martial Law. It was a calculated move by a devious politician to keep himself in power beyond what the Constitution allowed. A staged ambush attempt against his Defense Secretary Juan Ponce Enrile was the main excuse Marcos (or "Macoy" as he was deridingly referred to back then) used to strip Filipinos of all their constitutional rights. With that, the diminutive Ilocano from the backwaters of Batac, Ilocos Norte became the despotic dictator for over a decade. Published 09/23/2014
---
Jejomar Binay Should Never Become President of the Philippines

In our July 25th editorial we asked if Vice President Jejomar Binay should be the next president of the Philippines. In this editorial we arrive at the definitive conclusion that that Binay should not be elected president. Since our last editorial, more witnesses have come forward with more allegations against the embattled Vice President. But our decision not to support Binay's presidential bid is based on irrefutable public acts that in our opinion disqualify him from the presidency. Published 09/16/2014
---