hile the Aquino administration has been making many of the right moves lately, such moves remain woefully inadequate given the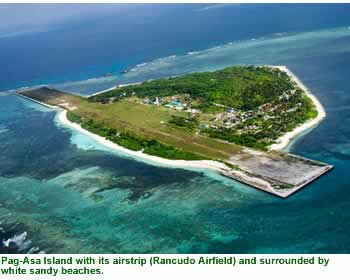 situation the Philippines faces with China. If President Benigno Aquino III entertains any hope of keeping our islands in the Spratlys, he needs to get off his behind this minute and start building a strong coalition with other nations.
This is one situation where only a true leader can make the cut. Unfortunately Aquino, whose tenure as congressman and senator can be described as nothing beyond mediocre, may not have what it takes to rally support across the globe; because that is what it will take to stop China.
After centuries of Spanish domination, coupled with heavy-handed Catholic indoctrination, most Filipinos see themselves as inferior to other races. They feel more at ease just sitting in a corner and following others rather than taking center-stage and leading. This makes it even more difficult for someone like Aquino—who even by Filipino standards is seen as middling—to do what he must do: hop across the globe from country to country; press the flesh with presidents and prime ministers; argue the Philippine case; and secure commitments and support. If Aquino fails to do this, then Filipinos may as well give up all their Spratly claims because China will seize them—one island at a time.
In the mean time, here's what we Filipinos can do to help our president. Remember Sadam Hussain's use of civilians as human shields to prevent the coalition forces from bombing certain sites during the 1992 Iraq war?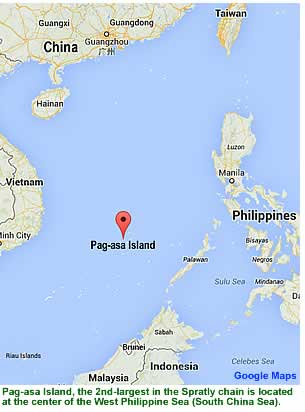 We Filipinos can create our own version of this tactic by taking a trip to Pag-asa Island. Pag-asa is the second largest island in the Spratly's chain. It already has a landing strip built by the Philippine military which can accommodate small and medium-sized aircraft—including military C130 cargo planes. Let us charter flights and set up island tours. The island appears surrounded by white sandy beaches ala Boracay. It would certainly be "more fun in Pag-asa."
Make no mistake; China wants to get their hands on Pag-asa more than any other island in the Spratlys. Pag-asa will easily allow them to project military force all across the region. The island is strategically located almost at the center of the South China Sea and because of its size, it can be used as a base for China's air and naval forces.
An article written by Chan Kai Yee in the China Daily Mail on January 13, 2014, compared Zhongye (Pag-asa) Island and the world's largest aircraft carrier the USS Gerald R. Ford.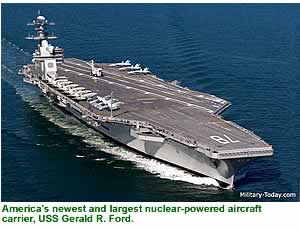 Chan noted that "the Ford, costs $12.8 billion to build but has only a deck area of 0.026 square km. An air base established on Zhongye Island will be a dozen times larger and cost much less." It will also be unsinkable and have a very long service life, the author added.
Given that Pag-asa is an extremely important component to the Chinese quest for dominion over all of Southeast Asia, there's no time for Filipinos to dilly-dally. Start the tours, send in the tourists, make Pag-asa the IN place to be this summer.
If we do nothing except run to the UN and file cases against China's creeping invasion of our islands, we will wake up one day to find all of them gone! The situation is that dire my fellow countrymen. So pack the suntan lotion, the straw hat, and the margarita mix, and head for the island. You'll be doing your country a great service while having fun under the sun in Pag-asa. Published 04/3/2014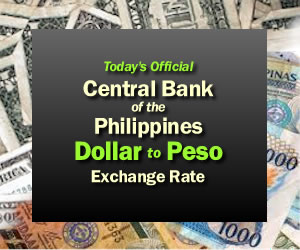 RECENT EDITORIALS
How Ferdinand Marcos's Martial Law Continues Hurting Filipinos to This Day



On the evening of September 23, 1972, two days after it had taken effect, Ferdinand Marcos announced via live television from Malacañang Palace that he had placed the Philippines under Martial Law. It was a calculated move by a devious politician to keep himself in power beyond what the Constitution allowed. A staged ambush attempt against his Defense Secretary Juan Ponce Enrile was the main excuse Marcos (or "Macoy" as he was deridingly referred to back then) used to strip Filipinos of all their constitutional rights. With that, the diminutive Ilocano from the backwaters of Batac, Ilocos Norte became the despotic dictator for over a decade. Published 09/23/2014
---
Jejomar Binay Should Never Become President of the Philippines

In our July 25th editorial we asked if Vice President Jejomar Binay should be the next president of the Philippines. In this editorial we arrive at the definitive conclusion that that Binay should not be elected president. Since our last editorial, more witnesses have come forward with more allegations against the embattled Vice President. But our decision not to support Binay's presidential bid is based on irrefutable public acts that in our opinion disqualify him from the presidency. Published 09/16/2014
---
Will Pacman be China's Pitchman?

The news was officially announced by China Central Television (CCTV) in Beijing on August 25: Manny "Pacman" Pacquiao, the "national fist" of the Philippines and the winner of eight world boxing titles, signed an agreement with the Chinese government "to establish a string of boxing academies" all over China with the aim of helping to "grow the sport in China and provide opportunities for young people to take part." Published 09/07/2014
---
Napoles Prays 2,000 Rosaries a Day, So Does She Get a Free Pass to Heaven?

After leaving her August 15th bail hearing at the Sandiganbayan, Janet Lim Napoles showed the media the marble rosary she personally received from recently canonized Saint Pope John Paul II. Her lawyer Stephen David later disclosed to media that Napoles prays 2,000 rosaries a day. Given that a day has only 24 hours or 1,440 minutes, Napoles would have to complete an entire rosary in less than a minute praying non-stop for an entire day…every day. Atty. David also pointed out that Napoles paid for the schooling of at least 200 priests and helped construct many Catholic churches. Published 08/30/2014
---
Should President Aquino Get a Second Term as President?

Many Filipinos today are realizing that the single, six-year presidential term as prescribed in the 1987 Constitution is woefully inadequate for a good president like Benigno S. Aquino III. The delegates who wrote that provision in the Constitution must have still been reeling from the almost 20 years of "kleptocratic" rule of strongman Ferdinand Marcos when they decided that one term was enough for any future Philippine president. Four years—the presidential term at the time—would be too short; eight too long. Published 08/23/2014
---
China Owns the Entire South China Sea? What are They Smoking—Opium?

The arrogance of China is becoming readily apparent with each passing day. With their newly acquired economic and military power the Chinese appear unrestrained in their assertiveness towards their neighbors. China, instead of positioning itself as a 21st century superpower appears to be turning back the clock resembling more and more the 12th century empire of Genghis Khan and the Mongol hordes who conquered most of Eurasia...just because they could. Published 08/12/2014
---
On Her 5th Death Anniversary, We Say 'Thanks for Nothing Cory Aquino'

The passage of time has a way of distilling reality and bringing out truths that are sometimes hidden or lost by present circumstances. Case in point is the overwhelming level of admiration many Filipinos have for former President Corazon Aquino. When she passed away in 2009, the entire nation seemed beside itself in grief. Her casket was mobbed by thousands of mourners as it slowly made its way through the streets of Metro Manila to its final resting place at the Manila Memorial Park in Parañaque. Published 08/02/2014
---