hile the Aquino administration has been making many of the right moves lately, such moves remain woefully inadequate given the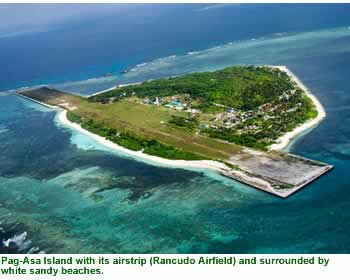 situation the Philippines faces with China. If President Benigno Aquino III entertains any hope of keeping our islands in the Spratlys, he needs to get off his behind this minute and start building a strong coalition with other nations.
This is one situation where only a true leader can make the cut. Unfortunately Aquino, whose tenure as congressman and senator can be described as nothing beyond mediocre, may not have what it takes to rally support across the globe; because that is what it will take to stop China.
After centuries of Spanish domination, coupled with heavy-handed Catholic indoctrination, most Filipinos see themselves as inferior to other races. They feel more at ease just sitting in a corner and following others rather than taking center-stage and leading. This makes it even more difficult for someone like Aquino—who even by Filipino standards is seen as middling—to do what he must do: hop across the globe from country to country; press the flesh with presidents and prime ministers; argue the Philippine case; and secure commitments and support. If Aquino fails to do this, then Filipinos may as well give up all their Spratly claims because China will seize them—one island at a time.
In the mean time, here's what we Filipinos can do to help our president. Remember Sadam Hussain's use of civilians as human shields to prevent the coalition forces from bombing certain sites during the 1992 Iraq war?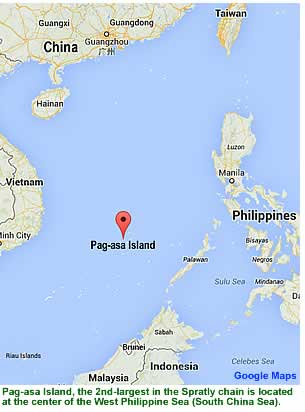 We Filipinos can create our own version of this tactic by taking a trip to Pag-asa Island. Pag-asa is the second largest island in the Spratly's chain. It already has a landing strip built by the Philippine military which can accommodate small and medium-sized aircraft—including military C130 cargo planes. Let us charter flights and set up island tours. The island appears surrounded by white sandy beaches ala Boracay. It would certainly be "more fun in Pag-asa."
Make no mistake; China wants to get their hands on Pag-asa more than any other island in the Spratlys. Pag-asa will easily allow them to project military force all across the region. The island is strategically located almost at the center of the South China Sea and because of its size, it can be used as a base for China's air and naval forces.
An article written by Chan Kai Yee in the China Daily Mail on January 13, 2014, compared Zhongye (Pag-asa) Island and the world's largest aircraft carrier the USS Gerald R. Ford.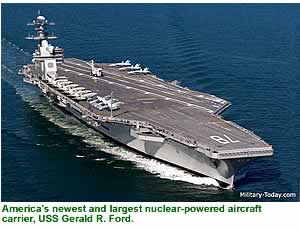 Chan noted that "the Ford, costs $12.8 billion to build but has only a deck area of 0.026 square km. An air base established on Zhongye Island will be a dozen times larger and cost much less." It will also be unsinkable and have a very long service life, the author added.
Given that Pag-asa is an extremely important component to the Chinese quest for dominion over all of Southeast Asia, there's no time for Filipinos to dilly-dally. Start the tours, send in the tourists, make Pag-asa the IN place to be this summer.
If we do nothing except run to the UN and file cases against China's creeping invasion of our islands, we will wake up one day to find all of them gone! The situation is that dire my fellow countrymen. So pack the suntan lotion, the straw hat, and the margarita mix, and head for the island. You'll be doing your country a great service while having fun under the sun in Pag-asa. Published 04/3/2014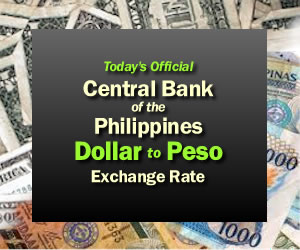 RECENT EDITORIALS
Pope Francis Admonishes Pinoys to End Scandalous Inequalities



We had a feeling this was coming. In his first major speech in the Philippines, Pope Francis called for an end to 'scandalous inequalities' in the country. And what better example of a scandalous inequality is there than that a preposterously ridiculous wedding of Dingdong Dantes and Marian Rivera which was officiated by 8 bishops and 7 priests. In addition, this crass wedding featured a 12-foot high wedding cake, a 2-million-peso wedding gown with an exaggeratedly long train that seemed to go on forever...you get the picture. And since the average Filipino subsists on a shockingly paltry $2 a day, what could be more scandalously inequitable than that? Published 1/16/2015
---
An Open Letter to Pope Francis; Please Read It Before Coming to the Philippines

Dear Pope Francis, your much anticipated visit to the Philippines is just a few days away. We expect that you will have been adequately briefed about the Philippines by the time you arrive. However, there might be a few things your Vatican handlers might have missed—or intentionally "forgot" to mention to you so we hope this letter reaches you in time for your historic visit. Before anything else, welcome! Published 1/9/2015
---
A Dingdong Fancy Wedding for a Third World Country

What is it with us Filipinos? We are a country of "all flash and no substance." Case in point: This ridiculously lavish wedding between two so-so movie stars that sought to outdo even the most "royal" of royal weddings. What was the whole point of this crassly extravagant display? Lest anyone forget, the Philippines is still a Third World country. And many, many squatter's homes (if you can call them "homes") do not have running water or even a toilet! Published 1/4/2015
---
Vice President Jejomar Binay's Aguinaldo

Money received from benefactors during Christmas in the Philippines is called "aguinaldo", a term and practice imported from Mexico during the Spanish colonial period where it now refers to the annual Christmas bonus given to employees. In the Philippines, it is now generally used to describe monetary gifts given by all benefactors, including godparents and employers. Published 12/25/2014
---
Do Filipinos Want America on Their Side or Not?

Given the Filipino penchant for "dramatics," not to mention the circus atmosphere that inevitably encompasses any event of even minor significance, one can hardly blame American government officials for refusing to hand over US Marine Lance Corporal Joseph Scott Pemberton over to Philippine authorities. The intriguing question in all this however is why some Filipinos are so insistent on having custody over the accused. Published 12/19/2014
---
Today's American Police Force Leaves So Much to be Desired

Long gone are the days when communities all across America looked up to the police officers who patrolled their streets and kept their neighborhoods safe. For cops back then it was a calling—almost like the priesthood—and those who answered that calling were brave, noble, larger-than-life individuals who kept Americans safe. Published 12/14/2014
---
Obama, a Lincoln to millions of undocumented  immigrants?

President Barack Obama's recent Executive Order legalizing millions of undocumented immigrants will mark him in history as a great President. Undocumented immigrants are the modern day slaves in American society. In constant fear, living in substandard conditions, paid low wages for backbreaking work, subjected to all kinds of abuse and exploitation - they contribute so much to American society. Published 12/02/2014
---