t has been a dizzying drop from the euphoric highs of 2001 when Filipinos forced President Joseph Estrada from office and installed Gloria Macapagal-Arroyo in his place.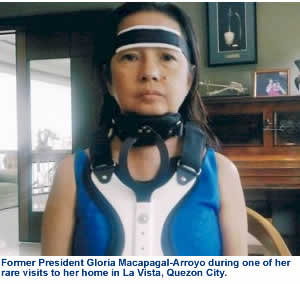 Estrada was widely seen as a corrupt, philandering politician; a high school dropout who was unqualified to be president. Arroyo on the other hand had the pedigree, education, and morals—we all assumed—to handle the job.
Unfortunately, the Filipino people were yet again bamboozled by a politician whose aim in office was to enrich themselves and their close friends. When Arroyo first assumed office, she declared that her administration would simply be a caretaker government, there only to complete the unfinished term of her predecessor Joseph Estrada. She had no intentions of running for the office after her term ended. In 2004 however, not only did Arroyo run for president, she was embroiled in the "Hello Garci" scandal where a conversation she had with election official Virgilio Garcillano was secretly recorded. In that conversation, which she later admitted having, Arroyo spoke about rigging election results in her favor.
In 2007, the Arroyo's already tarnished image was again dragged through the mud because of her and her husband's involvement in what became known as the NBN-ZTE scandal. Her husband Mike Arroyo and then-COMELEC Chairman Benjamin Abalos among others were to receive huge kickbacks from Chinese technology giant ZTE. ZTE was to be awarded a contract worth US$329.5 million to build a National Broadband Network (NBN) across the Philippines. Gloria, Mike and a few others privy to the deal even made a secret trip to ZTE head offices in mainland China to show the Chinese executives that the deal had the backing of the president. Sadly for them (luckily for the Filipino people) the deal blew up in their faces after overpriced deal was leaked to the press.
The lack of transparency of the Arroyo administration was legendary. The public was usually kept in the dark up to the last minute when laws and decrees would suddenly be foisted on them. Case in point: the memorandum of agreement on ancestral domain (MOA-AD) in which Arroyo tried to cut a secret deal with the Moro Islamic Liberation Front (MILF) in 2008. Had that agreement taken effect, it would have given the Autonomous Region in Muslim Mindanao (ARMM) hundreds of additional villages and vast political and economic powers in clear violation of the Philippine Constitution. The Supreme Court declared the agreement unconstitutional on October 14, 2008.
One Arroyo bugaboo that future generations might see as the most insidious, and whose negative effects are already being felt today, is the Joint Marine Seismic Undertaking (JMSU) that she signed with China in 2004. The agreement was shrouded in secrecy so no one knew its full details. For starters, other ASEAN member-countries were miffed that the Philippines, the country that years earlier had proposed that ASEAN unite and deal with China as a group, was now making its own separate deal with the Chinese. Vietnam eventually joined the Philippines and China six months later to make it a three-way undertaking. JMSU was a 3-year project to conduct a joint undersea seismic exploration of an area 142,886 square kilometers in size in the South China Sea. The national oil companies of the three countries—Philippine National Oil Company -Exploration Corporation (PNOC-EC), China National Offshore Oil Corporation (CNOOC) and Vietnam Oil and Gas Corporation (PetroVietnam)—would then jointly exploit any oil or gas reserves that the seismic exploration would reveal. It sounded like a great idea, so long as the details were kept secret.
On January 2008 however, the late Barry Wain, an Asia scholar with the Institute of Southeast Asian Studies in Singapore, wrote an article in the Far Eastern Economic Review. Acquiring information that had been kept from the public, Wain noted that the Philippines had made "breathtaking concessions in agreeing to the area for study, including parts of its own continental shelf not even claimed by China and Vietnam." In other words Gloria Arroyo had given China and Vietnam the right to exploit oil and gas resources located within the Philippines' own continental shelf—including areas neither China or Vietnam had even claimed in the past. In what appears eerily prophetic today, Wain went on to state that "Through its actions, Manila has given a certain legitimacy to China's legally spurious "historic claim" to most of the South China Sea." Thanks to the secret machinations of Mrs. Arroyo, and her "advisers," we are now seeing an ever more aggressive China that insists everything in the waters west of the Philippines belongs to them.
Cheating, plunder and corruption all seem to have reached their pinnacle during the Arroyo years. The Fertilizer scam, the helicopter scam again involving her husband Mike Arroyo, and the scandal of the brown paper bags filled with cash for her legislators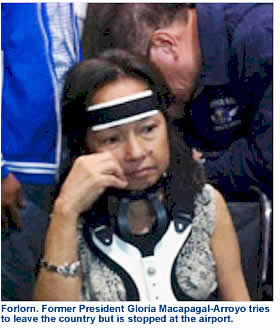 "in good standing." Then you had the military scandals like the "pa baon" scandal, the 'Euro generals" scandal, and army comptroller Carlos Garcia & sons scandal, and so on.

We must also remember that it was under Arroyo's watch, that big-time scammers like Janet Lim-Napoles got their start. Fake non-governmental organizations (NGOs) with names like Masaganang Buhay Foundation, Ginintuang Alay sa Magsasaka Foundation, and Gintong Pangkabuhayan Foundation siphoned off billions of pesos meant to lift poor Filipinos out of poverty and deposited those monies directly into the pockets of corrupt and heartless politicians whose job it is to help the poor.

Gloria Macapagal-Arroyo and all those around her who are found guilty should be locked up for the rest of their lives. If nothing else, she will serve as a warning to future Philippine presidents and government officials who think they can make a quick buck at the expense of ordinary working Filipinos. They will need only take one glance the fate that has befallen her to realize that all that money they're thinking of stealing is simply not worth it. Published 04/7/2014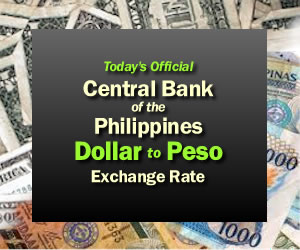 RECENT EDITORIALS
After the Pope's Visit: What We Filipinos Now Must Do


e put on a good show for Pope Francis. He loved it; we loved it; the world loved it. Now the long and painful task of bringing about the changes the pope asked for begins. Start with the Philippine Catholic Church. It should refocus its efforts towards the poor. As we wrote in previous editorials, many priests and bishops see themselves as members of the rich and privileged class. They feel more at home in country clubs and dining in expensive restaurants, than they do helping the poor who live in the squatter communities that dot most cities in the Philippines. Published 1/22/2015
---
Pope Francis Admonishes Pinoys to End Scandalous Inequalities

We had a feeling this was coming. In his first major speech in the Philippines, Pope Francis called for an end to 'scandalous inequalities' in the country. And what better example of a scandalous inequality is there than that a preposterously ridiculous wedding of Dingdong Dantes and Marian Rivera which was officiated by 8 bishops and 7 priests. In addition, this crass wedding featured a 12-foot high wedding cake, a 2-million-peso wedding gown with an exaggeratedly long train that seemed to go on forever...you get the picture. Published 1/16/2015
---
An Open Letter to Pope Francis; Please Read It Before Coming to the Philippines

Dear Pope Francis, your much anticipated visit to the Philippines is just a few days away. We expect that you will have been adequately briefed about the Philippines by the time you arrive. However, there might be a few things your Vatican handlers might have missed—or intentionally "forgot" to mention to you so we hope this letter reaches you in time for your historic visit. Before anything else, welcome! Published 1/9/2015
---
A Dingdong Fancy Wedding for a Third World Country

What is it with us Filipinos? We are a country of "all flash and no substance." Case in point: This ridiculously lavish wedding between two so-so movie stars that sought to outdo even the most "royal" of royal weddings. What was the whole point of this crassly extravagant display? Lest anyone forget, the Philippines is still a Third World country. And many, many squatter's homes (if you can call them "homes") do not have running water or even a toilet! Published 1/4/2015
---
Vice President Jejomar Binay's Aguinaldo

Money received from benefactors during Christmas in the Philippines is called "aguinaldo", a term and practice imported from Mexico during the Spanish colonial period where it now refers to the annual Christmas bonus given to employees. In the Philippines, it is now generally used to describe monetary gifts given by all benefactors, including godparents and employers. Published 12/25/2014
---
Do Filipinos Want America on Their Side or Not?

Given the Filipino penchant for "dramatics," not to mention the circus atmosphere that inevitably encompasses any event of even minor significance, one can hardly blame American government officials for refusing to hand over US Marine Lance Corporal Joseph Scott Pemberton over to Philippine authorities. The intriguing question in all this however is why some Filipinos are so insistent on having custody over the accused. Published 12/19/2014
---
Today's American Police Force Leaves So Much to be Desired

Long gone are the days when communities all across America looked up to the police officers who patrolled their streets and kept their neighborhoods safe. For cops back then it was a calling—almost like the priesthood—and those who answered that calling were brave, noble, larger-than-life individuals who kept Americans safe. Published 12/14/2014
---