t has been a dizzying drop from the euphoric highs of 2001 when Filipinos forced President Joseph Estrada from office and installed Gloria Macapagal-Arroyo in his place.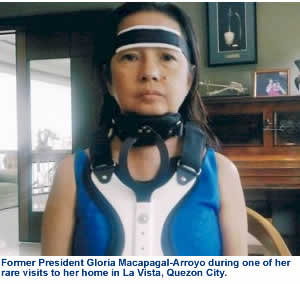 Estrada was widely seen as a corrupt, philandering politician; a high school dropout who was unqualified to be president. Arroyo on the other hand had the pedigree, education, and morals—we all assumed—to handle the job.
Unfortunately, the Filipino people were yet again bamboozled by a politician whose aim in office was to enrich themselves and their close friends. When Arroyo first assumed office, she declared that her administration would simply be a caretaker government, there only to complete the unfinished term of her predecessor Joseph Estrada. She had no intentions of running for the office after her term ended. In 2004 however, not only did Arroyo run for president, she was embroiled in the "Hello Garci" scandal where a conversation she had with election official Virgilio Garcillano was secretly recorded. In that conversation, which she later admitted having, Arroyo spoke about rigging election results in her favor.
In 2007, the Arroyo's already tarnished image was again dragged through the mud because of her and her husband's involvement in what became known as the NBN-ZTE scandal. Her husband Mike Arroyo and then-COMELEC Chairman Benjamin Abalos among others were to receive huge kickbacks from Chinese technology giant ZTE. ZTE was to be awarded a contract worth US$329.5 million to build a National Broadband Network (NBN) across the Philippines. Gloria, Mike and a few others privy to the deal even made a secret trip to ZTE head offices in mainland China to show the Chinese executives that the deal had the backing of the president. Sadly for them (luckily for the Filipino people) the deal blew up in their faces after overpriced deal was leaked to the press.
The lack of transparency of the Arroyo administration was legendary. The public was usually kept in the dark up to the last minute when laws and decrees would suddenly be foisted on them. Case in point: the memorandum of agreement on ancestral domain (MOA-AD) in which Arroyo tried to cut a secret deal with the Moro Islamic Liberation Front (MILF) in 2008. Had that agreement taken effect, it would have given the Autonomous Region in Muslim Mindanao (ARMM) hundreds of additional villages and vast political and economic powers in clear violation of the Philippine Constitution. The Supreme Court declared the agreement unconstitutional on October 14, 2008.
One Arroyo bugaboo that future generations might see as the most insidious, and whose negative effects are already being felt today, is the Joint Marine Seismic Undertaking (JMSU) that she signed with China in 2004. The agreement was shrouded in secrecy so no one knew its full details. For starters, other ASEAN member-countries were miffed that the Philippines, the country that years earlier had proposed that ASEAN unite and deal with China as a group, was now making its own separate deal with the Chinese. Vietnam eventually joined the Philippines and China six months later to make it a three-way undertaking. JMSU was a 3-year project to conduct a joint undersea seismic exploration of an area 142,886 square kilometers in size in the South China Sea. The national oil companies of the three countries—Philippine National Oil Company -Exploration Corporation (PNOC-EC), China National Offshore Oil Corporation (CNOOC) and Vietnam Oil and Gas Corporation (PetroVietnam)—would then jointly exploit any oil or gas reserves that the seismic exploration would reveal. It sounded like a great idea, so long as the details were kept secret.
On January 2008 however, the late Barry Wain, an Asia scholar with the Institute of Southeast Asian Studies in Singapore, wrote an article in the Far Eastern Economic Review. Acquiring information that had been kept from the public, Wain noted that the Philippines had made "breathtaking concessions in agreeing to the area for study, including parts of its own continental shelf not even claimed by China and Vietnam." In other words Gloria Arroyo had given China and Vietnam the right to exploit oil and gas resources located within the Philippines' own continental shelf—including areas neither China or Vietnam had even claimed in the past. In what appears eerily prophetic today, Wain went on to state that "Through its actions, Manila has given a certain legitimacy to China's legally spurious "historic claim" to most of the South China Sea." Thanks to the secret machinations of Mrs. Arroyo, and her "advisers," we are now seeing an ever more aggressive China that insists everything in the waters west of the Philippines belongs to them.
Cheating, plunder and corruption all seem to have reached their pinnacle during the Arroyo years. The Fertilizer scam, the helicopter scam again involving her husband Mike Arroyo, and the scandal of the brown paper bags filled with cash for her legislators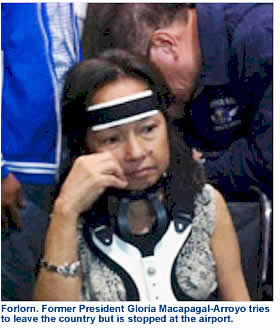 "in good standing." Then you had the military scandals like the "pa baon" scandal, the 'Euro generals" scandal, and army comptroller Carlos Garcia & sons scandal, and so on.

We must also remember that it was under Arroyo's watch, that big-time scammers like Janet Lim-Napoles got their start. Fake non-governmental organizations (NGOs) with names like Masaganang Buhay Foundation, Ginintuang Alay sa Magsasaka Foundation, and Gintong Pangkabuhayan Foundation siphoned off billions of pesos meant to lift poor Filipinos out of poverty and deposited those monies directly into the pockets of corrupt and heartless politicians whose job it is to help the poor.

Gloria Macapagal-Arroyo and all those around her who are found guilty should be locked up for the rest of their lives. If nothing else, she will serve as a warning to future Philippine presidents and government officials who think they can make a quick buck at the expense of ordinary working Filipinos. They will need only take one glance the fate that has befallen her to realize that all that money they're thinking of stealing is simply not worth it. Published 04/7/2014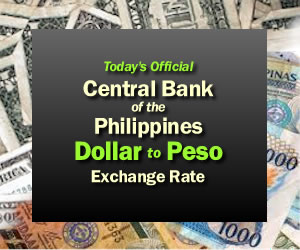 RECENT EDITORIALS
Will the Philippines Ever Speed Up Its Glacially-Slow Justice System?



We've all heard the saying "justice delayed is justice denied." That maxim has been around since time immemorial. In fact the Pirkei Avot (Hebrew for "Ethics of the Fathers") which dates back to the 1st century B.C. mentions an old rabbi saying that goes: "the sword comes into the world, because of justice delayed and justice denied." In 1215 A.D. a clause from the Magna Carta similarly declares that "to no one will we refuse or delay, right or justice." Published 3/17/2015
---
Amal Alamuddin Clooney Wants to Defend Gloria Macapagal-Arroyo ...Why?

Okay so she's George Clooney's wife, she's got great looks, a law degree and ambitious enough to make a name for herself apart from that of her superstar husband. Fair enough. So Amal Alamuddin Clooney decides to take on high profile cases of injustice around the world. Even better. But filing a complaint with the United Nations Human Rights Council on behalf of former President Gloria Macapagal-Arroyo? What's up with that? Better do your homework Mrs. Clooney. It won't take long for you to realize that Arroyo is getting exactly what she deserves. Published 3/12/2015
---
Manny Pacquiao Should Not Be Given a Tax Exemption

Senator Aquilino "Koko" Pimentel III has proposed a bill to grant Manny Pacquiao a special tax exemption for the income he will earn from his May 2nd boxing match with Floyd Mayweather Jr. Pimentel justifies his bill as a "fitting tribute" to the Filipino eight-division world champion adding that "Manny is now part of our history and of world sports history. Let's give him this tax incentive in recognition to his invaluable efforts to promote boxing and the country around the world." Published 3/4/2015
---
With Negotiators Like These on Our Team, Who Needs an Opposing Side?

What on earth happened to these two women—supposedly  handpicked by the president himself to argue on behalf of the Philippine government in peace negotiations with the Moro Islamic Liberation Front—who now seem to be mouthpieces for the Moros? Have Secretary Teresita Deles, Presidential Adviser on the Peace Process and Professor Miriam Coronel-Ferrer, chair of the negotiating panel become mesmerized by the tough "macho" image the rebels project? Published 2/27/2015
---
Why is the NBI Going After Those Who Uploaded the Sagonoy Video?

According to NBI Director Virgilio Mendez, they have identified the individuals who uploaded the video showing the coldblooded killing of PO2 Joseph Sagonoy. The cellphone video was purportedly taken by Muslim rebels during the Jan. 25, 2014 encounter between the Philippine National Police-Special Action Force and the Moro Islamic Liberation Front rebel group. The video shows a wounded Sagonoy who is shot twice in the head at close range. Published 2/21/2015
---
Twice the Heroes—the SAF 44 Who Lost Lives in Mamasapano

The 44 members of the Philippine National Police-Special Action Force (SAF) who were brutally killed in Mamasapano, Maguindanao on January 25, 2015 are heroes twice over: first, they paid the ultimate sacrifice while serving their country; second, they exposed for all to see, the dangers the country will face if the Bangsamoro Basic Law (BBL) is passed. Published 2/15/2015
---
No More Bangsamoro, Period!

With each passing day, it is becoming increasingly clear that the idea of a Bangsamoro is a bad idea. Just as the Memorandum of Agreement on Ancestral Domain (MOA-AD) spearheaded by former president Gloria Macapagal-Arroyo was a bad idea (and declared unconstitutional in 2008 by the Supreme Court). Just as the failed Autonomous Region for Muslim Mindanao (ARMM) during the 1990s was a bad idea. Published 2/8/2015
---
After the Mamasapano Massacre, Plans for a Bangsamoro Must Be Scrapped

What happened in Mamasapano, Maguindanao on January 25 is a "game changer"—make no mistake about it. Reality as we saw it before this event is not the reality we see now...everything is different; everything has "changed. When the Philippine National Police's (PNP) elite team known as the Special Action Force or SAF set out to arrest Zulkifli bin Hir alias Marwan, it had actionable intelligence that the Malaysian fugitive was hiding in the town of Mamasapano. Marwan, an expert bomb maker, is a core member of the terrorist group Jemaah Islamiyah. Published 1/31/2015
---
President Aquino Should Fly to Saudi Arabia and Pay His Last Respects to King Abdullah

Presidents and prime ministers, kings and queens; from Prince Charles and Prime Minister David Cameron of Britain, President Francois Hollande of France, President Abdel Fattah el-Sissi of Egypt, President Recep Tayyip Erdogan of Turkey and many other heads of state from all corners of the globe have gone or are headed to Riyadh to pay their respects to the late King Abdullah. Even U.S. President Barack Obama cut short his state visit to India to fly to Saudi Arabia. Published 1/27/2015
---
After the Pope's Visit: What We Filipinos Now Must Do
We put on a good show for Pope Francis. He loved it; we loved it; the world loved it. Now the long and painful task of bringing about the changes the pope asked for begins. Start with the Philippine Catholic Church. It should refocus its efforts towards the poor. As we wrote in previous editorials, many priests and bishops see themselves as members of the rich and privileged class. They feel more at home in country clubs and dining in expensive restaurants, than they do helping the poor who live in the squatter communities that dot most cities in the Philippines. Published 1/22/2015
---
Read more articles from our archives