n the United States former four-star General and until recently Secretary of Veterans Affairs Eric Shinseki was forced to resign as head of the VA by the ongoing healthcare scandal that has enveloped that agency. While one can safely assume that Shinseki was not involved in the actually transgressions being investigated, the fact that he headed the agency meant he had command responsibility over its entire staff. And their wrongful acts, whether he knew about them or not, cost him his job. That is the way things work in properly functioning democracies. In the Philippines however, things tend to get a little unusual.
Case in point: the scandal involving senators and congressmen involved in the Janet Lim-Napoles Priority Development Assistance Fund (PDAF) scam. PDAF as described in Wikipedia "is a discretionary fund in the Philippines available to members of Congress. Originally established as the Countrywide Development Fund (CDF) in 1990, it is designed to allow legislators to fund small-scale infrastructure or community projects which fell outside the scope of the national infrastructure program, which was often restricted to large infrastructure items." These are funds, usually in the millions of pesos, given to legislators on a yearly basis to use as they see fit (with certain guidelines) for the benefit of their constituents.
So now the word "fiduciary" comes into play. Again, Wikipedia defines it as "A legal or ethical relationship of trust between two or more parties. Typically, a fiduciary prudently takes care of money for another person." Thus whether stated or not, when the Filipino people, through their government, hand over to a senator or congressman millions of pesos as their PDAF allotment for the year, those legislators incur a fiduciary obligation to protect those funds, account for every last centavo of it, and put it to the best use possible for their constituents.
For example, when a senator or congressman decides to allot portion of his or her PDAF fund to a Non-governmental Organization (NGO), that legislator has a fiduciary obligation to make sure that the NGO he or she is funding is a legitimate going concern, and operating as stated. That senator or congressman must also make sure that the funds he or she is giving to the NGO will be used exactly as intended. The fact that legislators have other pressing matters to attend to is not an excuse to be careless or casual with their PDAF disbursements. Everything down to the last centavo must be spent wisely and be properly accounted for.
So when senators and congressmen who now find themselves on the infamous Napoles list proclaim their innocence, Filipinos need to start asking them pointed questions.
For example: if they claim that they their signatures were forged and they were thus unaware that millions of pesos from their PDAF account had been misallocated; then people should ask if these legislators ever balanced their PDAF accounts. Anyone with a checkbook knows how to do this. So when discrepancies are discovered, those discrepancies can be immediately investigated. The question then becomes, have any senators and congressmen in the Napoles list ever initiated an investigation regarding discrepancies they discovered in their PDAF accounts? If no investigations were initiated, then the public can only assume one of two things: a) legislators never found any discrepancies in their PDAF account; or b) legislators never bothered to balance their PDAF account and thus have no idea how much should or shouldn't be in it.
Either way legislators face serious jail-time. If legislators found no discrepancies then, they can be seen as co-conspirators of Napoles and her fake NGOs, keeping silent because of the hefty kickbacks they receive from her. If the legislators argue that they were unaware the NGOs were fake, then they can in turn be held criminally negligent for not doing their due diligence when selecting an NGO to fund.
If on the other hand legislators claim they never balanced their PDAF account and thus have no idea how much should be in it, then they can again be held criminally negligent for shirking their fiduciary responsibility to properly care for the people's money entrusted to them.
No matter how you look at it, jail time seems a certainty for those senators and congressmen implicated in the Napoles PDAF Scam. But just when one begins conjuring up visions of those politicos behind bars, reality hits them in the face when they realize they're talking about the Philippines after all—a magical place were anything and everything is possible. Remember the old Lovin' Spoonful song titled "Do You Believe in Magic?" If you do, then welcome to the Philippines, this country is just right for you. So no one should be surprised if like Harry Houdini those senators and congressmen manage to slip through all the chains and locks to avoid what should be certain incarceration, and end up more powerful than ever...and laughing all the way to the bank. This is the Philippines after all. Magic and miracles are an everyday occurrence here. Published 06/3/2014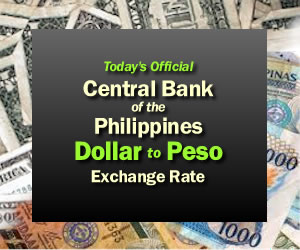 RECENT EDITORIALS
President Aquino Should Fly to Saudi Arabia and Pay His Last Respects to King Abdullah



Presidents and prime ministers, kings and queens; from Prince Charles and Prime Minister David Cameron of Britain, President Francois Hollande of France, President Abdel Fattah el-Sissi of Egypt, President Recep Tayyip Erdogan of Turkey and many other heads of state from all corners of the globe have gone or are headed to Riyadh to pay their respects to the late King Abdullah. Even U.S. President Barack Obama cut short his state visit to India to fly to Saudi Arabia. Published 1/27/2015
---
After the Pope's Visit: What We Filipinos Now Must Do
We put on a good show for Pope Francis. He loved it; we loved it; the world loved it. Now the long and painful task of bringing about the changes the pope asked for begins. Start with the Philippine Catholic Church. It should refocus its efforts towards the poor. As we wrote in previous editorials, many priests and bishops see themselves as members of the rich and privileged class. They feel more at home in country clubs and dining in expensive restaurants, than they do helping the poor who live in the squatter communities that dot most cities in the Philippines. Published 1/22/2015
---
Pope Francis Admonishes Pinoys to End Scandalous Inequalities

We had a feeling this was coming. In his first major speech in the Philippines, Pope Francis called for an end to 'scandalous inequalities' in the country. And what better example of a scandalous inequality is there than that a preposterously ridiculous wedding of Dingdong Dantes and Marian Rivera which was officiated by 8 bishops and 7 priests. In addition, this crass wedding featured a 12-foot high wedding cake, a 2-million-peso wedding gown with an exaggeratedly long train that seemed to go on forever...you get the picture. Published 1/16/2015
---
An Open Letter to Pope Francis; Please Read It Before Coming to the Philippines

Dear Pope Francis, your much anticipated visit to the Philippines is just a few days away. We expect that you will have been adequately briefed about the Philippines by the time you arrive. However, there might be a few things your Vatican handlers might have missed—or intentionally "forgot" to mention to you so we hope this letter reaches you in time for your historic visit. Before anything else, welcome! Published 1/9/2015
---
A Dingdong Fancy Wedding for a Third World Country

What is it with us Filipinos? We are a country of "all flash and no substance." Case in point: This ridiculously lavish wedding between two so-so movie stars that sought to outdo even the most "royal" of royal weddings. What was the whole point of this crassly extravagant display? Lest anyone forget, the Philippines is still a Third World country. And many, many squatter's homes (if you can call them "homes") do not have running water or even a toilet! Published 1/4/2015
---
Vice President Jejomar Binay's Aguinaldo

Money received from benefactors during Christmas in the Philippines is called "aguinaldo", a term and practice imported from Mexico during the Spanish colonial period where it now refers to the annual Christmas bonus given to employees. In the Philippines, it is now generally used to describe monetary gifts given by all benefactors, including godparents and employers. Published 12/25/2014
---
Do Filipinos Want America on Their Side or Not?

Given the Filipino penchant for "dramatics," not to mention the circus atmosphere that inevitably encompasses any event of even minor significance, one can hardly blame American government officials for refusing to hand over US Marine Lance Corporal Joseph Scott Pemberton over to Philippine authorities. The intriguing question in all this however is why some Filipinos are so insistent on having custody over the accused. Published 12/19/2014
---