[ads/468x60_02.htm]


n an essay published in the July 1968 issue of the American magazine Foreign Affairs, a novice Philippine senator described his country as "a land in which a few are spectacularly rich while the masses remain abjectly poor. . . . a land consecrated to democracy but run by an entrenched plutocracy… a people whose ambitions run high, but whose fulfillment is low and mainly restricted to the self-perpetuating elite…a land of privilege and rank – a republic dedicated to equality but mired in an archaic system of caste." LINK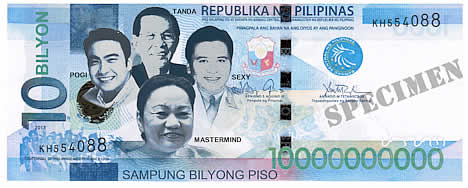 The irony is that the author, Sen. Benigno "Ninoy" Aquino, Jr., was a member of the "entrenched plutocracy" and the "self-perpetuating elite". He came from a "prosperous family of hacenderos" (Wikipedia), a family which gained prominence when his grandfather, Servillano Aquino, served as a general in Pres. Emilio Aguinaldo's Revolutionary Army. His father, Benigno Aquino, Sr. was elected to the Philippine House of Representatives in 1919 before winning a Philippine Senate seat in 1928, the first of many Aquinos to be elected to the Senate that would include him, his son Noynoy, his siblings Butz and Tess, and his nephew, Bam.
While Ninoy Aquino was the youngest Filipino politician ever to be elected mayor (at age 22), governor (at age 29) and senator (at age 34), he never got to be the country's youngest president because Marcos declared martial law in 1972 voiding the 1973 presidential elections where Aquino was favored to win. While Aquino never became president because of his assassination in 1983, his widow, Cory, and his son, Noynoy, were both elected to the country's top post.
Reflecting on Ninoy Aquino's 1968 essay, author Nelson Navarro posted a comment on Facebook about Aquino's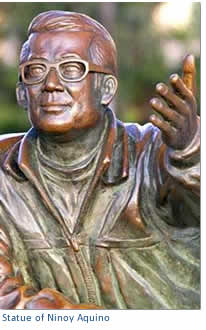 influence: "He titillated us and our generation, and more than gave the impression that he would become the slayer of the evil system that created him and oppressed the nation beyond words, a case of ingratitude within the elite to liberate the nation."
While Ninoy was not able to "slay the evil system", his widow, Cory Aquino, at least succeed in enacting an anti-dynasty provision in the 1987 Constitution (Article II Section 26): "The State shall guarantee equal access to opportunities for public service, and prohibit political dynasties as may be defined by law."
Unfortunately, but predictably, Congress has never passed a law that would define "political dynasties". The "entrenched plutocracy" clearly realizes that they would be unable to perpetuate themselves in power if they ever passed such a law.
ORIGIN OF THE S.P.E.
So how did the "self-perpetuating elite" of the Philippines come to be?
The political dynasty system likely began sometime in the third century of Spanish rule when the colonizers began appointing the most prominent local Ilustrados in each town and province as gobernadorcillos or alcaldes to govern the local municipalities and collect taxes from the people. With this political power, the new local elite sought to keep it all within the family.
When the Americans colonized the Philippines at the turn of the 20th century, they continued the Spanish colonial practice and appointed local Ilustrados to political positions as well.
Blogger Joe Rivera wrote in Uncomplicated Mind: "When the U.S. colonized the Philippines at the turn of the 20th century, they took these Ilustrados under their wings and trained them for the practical affairs of popular government. The first American civil governor of the islands, William Howard Taft, believed that the rudiments of self-government would easily be transferable to these Ilustrados, the oligarchic elite, because of their social and economic status."
Rivera concluded that "it was the fault of the American colonizers that spawned the political dynasties we have now."
"Taft's idea of letting society's affluent members constitute the Philippine Assembly in 1907 and Congress in the ensuing years," Rivera wrote, "resulted in the formation and circulation of elites that perpetuate their hold on political offices.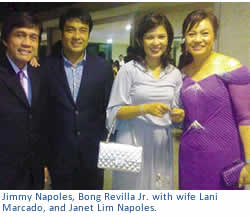 A truly representative democracy failed to flourish, shattering the hopes that the country would now be able to draw upon all classes in Philippine society in electing public officials."
As Carlos Conde further noted in his New York Times article, Family dynasties bind politics in the Philippines, (May 11, 2007), "political dynasties were an offshoot of the country's colonial experience, in which the Filipino elite was nurtured by Spanish and American colonizers. Even after the country gained independence, in 1946, the largely feudal system persisted, as landed Filipino families sought to protect their interests by occupying public offices."
Conde estimates that there are 250 political families nationwide, "with at least one in every province, occupying positions in all levels of the bureaucracy... Of the 265 members of Congress, 160 belong to these clans." According to one estimate, 40 percent of provincial congressmen and governors are related, and 50 percent of both are related to previous holders of those offices.
"These are the same families who belong to the country's economic elite, some of them acting as rule makers or patrons of politicians who conspire together to amass greater economic power," said Roberto Tuazon, director of the Center for People Empowerment in Governance.
NON-ILUSTRADO ELITE
But even when a political figure with no ties to the traditional Ilustrado elite emerges, he quickly develops the impulse to amass and perpetuate political power in his family.
One such example is Joseph Ejercito who was born to a middle class family in Tondo, Manila. After he was expelled from the elite Ateneo University, he became a movie actor under the screen name, "Joseph Estrada". He then parlayed his "Asiong Salonga" fame as an actor to be elected mayor of San Juan, a post from which he then ran for, and was elected, senator, vice-president and president in 1998.
After Estrada was removed from office in 2001 by "People Power II", his first wife, Dr. Loi Ejercito, was elected to the senate, followed by one son, Jinggoy, and yet another son, J.V. Ejercito. His nephew, ER Ejercito (real name George Estregan, Jr.) was elected Laguna governor in 2010 (although he has since been removed from office for "overspending"). Estrada's second wife, Guia Gomez, the mother of Sen. J.V. Ejercito, is now the mayor of San Juan. Even after a plunder conviction and a sentence of life imprisonment, "Erap" Estrada managed somehow to be elected mayor of Manila in 2013.
Like Estrada, Vice-President Jejomar "Jojo" Binay also did not descend from the Ilustrado elite. Orphaned at nine years old, Binay was adopted by his uncle, Ponciano, a man of modest means. Binay studied at regular local schools before acquiring a law degree from the University of the Philippines. As a lawyer, Binay volunteered to provide free legal assistance to victims of human rights abuses during the Marcos dictatorship.
Because he was an ardent supporter of Cory Aquino in the 1986 People Power Uprising, Binay (later known as "Rambotito") was rewarded with an appointment as mayor of Makati in 1986. He was elected in his own right in 1988, then reelected in 1992. In 1995, when term limits required him to relinquish the mayorship, he passed it on to his wife, Elenita, before reclaiming it again in 1998. When he ran for and was elected Vice President in 2010, he passed the post over to his son, Jejomar Erwin "JunJun" Binay, Jr. One daughter, Mar-Len "Abigail" Binay is a House member representing Makati while another daughter, Nancy, was elected to the Senate in 2013 despite having absolutely no prior job experience other than as her father's "executive assistant".
Estrada and Binay are allies in the UNA Party which should really stand for "United Nepotists Alliance."
Conde observed that members of dynasties have "developed a sense of entitlement regarding public positions". This "entitlement" mentality was evident in Makati Mayor JunJun Binay's November 2013 order to arrest three Dasmarinas Village security guards for not allowing his convoy to pass through a particular village gate that was closed after 10:00 PM. There was another gate, a few blocks, away that the convoy could use. Their crime was not recognizing that the mayor of Makati is not subject to the same rules that ordinary citizens are required to follow. LINK
What is most unfortunate, Conde laments, is that "many ordinary Filipinos accept the (entitlement) arrangement as inevitable, which makes it difficult to change the situation."
Anthropologist Brian Fegan asserts in his book, "An Anarchy of Families: State and Family in the Philippines", that Filipinos tend not to vote according to class, ethnicity, religion or even ideology. They vote for family which has become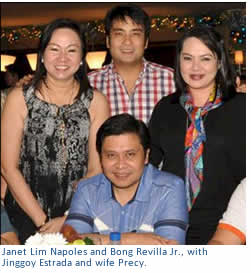 "the most enduring political unit and the one into which, failing some wider principle of participation, all other units dissolve."
Author James Fallows compared this concept of family with that of "Mafia families portrayed in The Godfather: total devotion to those within the circle, total war on those outside."
The system of family clan dominance is a vicious cycle, Political Science Prof. Julio Teehankee asserts, because it "prevents the expansion of the base of aspirants and candidates for representation." The result, he added, is a political system dominated by patronage, corruption, violence, and fraud.
CLAN DOMINANCE
The dominance of the family clans has prevented the flowering of democracy in the Philippines.
"Continuing clan dominance is a product of the seemingly immutable and unequal socioeconomic structure, as well as the failure to develop a truly democratic electoral and party system," said Prof. Teehankee (quoted by Conde).
The system is a vicious cycle, one that prevents the expansion of the base of aspirants and candidates for representation, Teehankee said. The result, he added, is a political system dominated by patronage, corruption, violence, and fraud.
This is the political system that has produced fixers like Janet Lim Napoles who conspired with the dynasts in Congress to steal taxpayer money intended to provide the people with much needed services and infrastructure improvements.
Among the senators disclosed by Napoles as having received billions of pesos of kickbacks from her pork barrel scams are past and present senators including: Juan Ponce-Enrile, Jinggoy Estrada, Bong Revilla, Gringo Honasan, Loren Legarda, Loi Ejercito, Vic Sotto, Rodolfo Biazon, Tessie Aquino-Oreta, Ferdinand "Bongbong" Marcos, Jr., Manny Villar, Chiz Escudero, Cynthia Villar, Aquilino "Koko" Pimentel, Jr., Aquilino "Nene" Pimentel Sr., Alan Peter Cayetano and Lito Lapid.
Not all the "self-perpetuating elite" of the Philippines conspired with Napoles but all those who did were certainly certified members of the "self-perpetuating elite." Published 06/14/2014
(Send comments to Rodel50@gmail.com or mail them to the Law Offices of Rodel Rodis at 2429 Ocean Avenue, San Francisco, CA 94127 or call 415.334.7800).