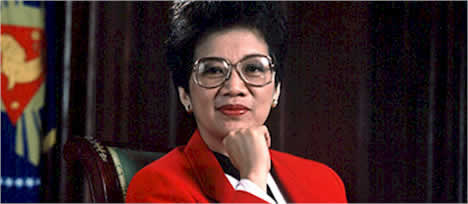 he passage of time has a way of distilling reality and bringing out truths that are sometimes hidden or lost by present circumstances. Case in point is the overwhelming level of admiration many Filipinos have for former President Corazon Aquino. When she passed away in 2009, the entire nation seemed beside itself in grief. Her casket was mobbed by thousands of mourners as it slowly made its way through the streets of Metro Manila to its final resting place at the Manila Memorial Park in Parańaque.
Large numbers of Filipinos still admire her but we believe that number will continually diminish over time as emotions fade away and a more studied assessment of her presidency is undertaken. In fact we predict that over time her presidency will be seen as more of a failure than a success.
Let's go back to late February, 1986 when Filipinos started amassing along EDSA in front of Camp Crame to create a human shield around the rebel leaders who were finally defying a corrupt dictator who had brutalized his people for almost twenty years. By the 25th of February an estimated three million people were along EDSA stranding in front of tanks and preventing them from moving forward. While no one was killed that day, all those brave souls on EDSA knew that had Marcos or his lackey, General Fabian Ver given the order to attack, they would have been trampled by the tanks or mowed-down by machine-gun fire. Still they stood their ground. And where was Cory Aquino during all this? Hiding in a convent in Cebu.
When the Marcoses fled and Aquino was sworn into office, the Filipino people had given her extraordinary powers that even Marcos never dreamed he could ever attain. Filipinos handed over on a silver platter a revolutionary government that gave Aquino all the power and authority of government. She had no congressional or judicial branches to contend with—she called all the shots.
She could have changed the Philippines the way on one—past or present—ever could. She could have jailed all involved in the plunder and human rights violations of the Marcos regime. She could have de-fanged the oligarchy and redistributed wealth. She could even have gotten to the bottom of who killed her husband Ninoy.
Instead she accomplished none of those. She wasted a golden opportunity to lift the country out of its morass and turn it into a vibrant forward-looking country made up of equals. The special powers that the Filipino people gave Cory Aquino with the EDSA revolution will likely never again be offered to any other Filipino president.
Ninety-five years from now, when the 100th death anniversary of Cory Aquino comes around, Filipinos of that future era will no longer have the personal or emotional attachment to Cory Aquino that Filipinos of today have. All they will have to go by are the facts. And based on those facts they will likely conclude—as we have—that Cory Aquino was indeed a failure as president.
Cory Aquino's eventual fall from grace which we predict, should serve as a warning to all who seek the highest office in the land. A kind heart and good intentions will never be enough to get one a free pass. A president must deliver or he or she will be considered a failure. Sometimes not immediately but over time, Filipinos further removed from the emotional ties of the moment will pass the final judgment as to whether one was a success or failure as president. Published 08/7/2014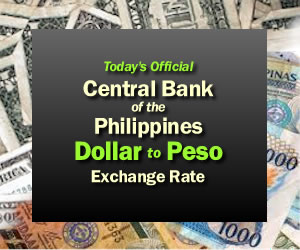 RECENT EDITORIALS
After the Pope's Visit: What We Filipinos Now Must Do


e put on a good show for Pope Francis. He loved it; we loved it; the world loved it. Now the long and painful task of bringing about the changes the pope asked for begins. Start with the Philippine Catholic Church. It should refocus its efforts towards the poor. As we wrote in previous editorials, many priests and bishops see themselves as members of the rich and privileged class. They feel more at home in country clubs and dining in expensive restaurants, than they do helping the poor who live in the squatter communities that dot most cities in the Philippines. Published 1/22/2015
---
Pope Francis Admonishes Pinoys to End Scandalous Inequalities

We had a feeling this was coming. In his first major speech in the Philippines, Pope Francis called for an end to 'scandalous inequalities' in the country. And what better example of a scandalous inequality is there than that a preposterously ridiculous wedding of Dingdong Dantes and Marian Rivera which was officiated by 8 bishops and 7 priests. In addition, this crass wedding featured a 12-foot high wedding cake, a 2-million-peso wedding gown with an exaggeratedly long train that seemed to go on forever...you get the picture. Published 1/16/2015
---
An Open Letter to Pope Francis; Please Read It Before Coming to the Philippines

Dear Pope Francis, your much anticipated visit to the Philippines is just a few days away. We expect that you will have been adequately briefed about the Philippines by the time you arrive. However, there might be a few things your Vatican handlers might have missed—or intentionally "forgot" to mention to you so we hope this letter reaches you in time for your historic visit. Before anything else, welcome! Published 1/9/2015
---
A Dingdong Fancy Wedding for a Third World Country

What is it with us Filipinos? We are a country of "all flash and no substance." Case in point: This ridiculously lavish wedding between two so-so movie stars that sought to outdo even the most "royal" of royal weddings. What was the whole point of this crassly extravagant display? Lest anyone forget, the Philippines is still a Third World country. And many, many squatter's homes (if you can call them "homes") do not have running water or even a toilet! Published 1/4/2015
---
Vice President Jejomar Binay's Aguinaldo

Money received from benefactors during Christmas in the Philippines is called "aguinaldo", a term and practice imported from Mexico during the Spanish colonial period where it now refers to the annual Christmas bonus given to employees. In the Philippines, it is now generally used to describe monetary gifts given by all benefactors, including godparents and employers. Published 12/25/2014
---
Do Filipinos Want America on Their Side or Not?

Given the Filipino penchant for "dramatics," not to mention the circus atmosphere that inevitably encompasses any event of even minor significance, one can hardly blame American government officials for refusing to hand over US Marine Lance Corporal Joseph Scott Pemberton over to Philippine authorities. The intriguing question in all this however is why some Filipinos are so insistent on having custody over the accused. Published 12/19/2014
---
Today's American Police Force Leaves So Much to be Desired

Long gone are the days when communities all across America looked up to the police officers who patrolled their streets and kept their neighborhoods safe. For cops back then it was a calling—almost like the priesthood—and those who answered that calling were brave, noble, larger-than-life individuals who kept Americans safe. Published 12/14/2014
---