[ads/468x60_02.htm]


any Filipinos today are realizing that the single, six-year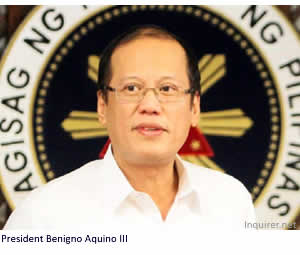 presidential term as prescribed in the 1987 Constitution is woefully inadequate for a good president like Benigno S. Aquino III. The delegates who wrote that provision in the Constitution must have still been reeling from the almost 20 years of "kleptocratic" rule of strongman Ferdinand Marcos when they decided that one term was enough for any future Philippine president. Four years—the presidential term at the time—would be too short; eight too long. So the delegates must have all arrived at the happy medium of 6 years and that was that.
Six years was just about right for Cory Aquino who in hindsight didn't do much as president. Fidel Ramos could have accomplished more if he had a longer term—but he couldn't "rock the boat" so soon after the Constitution was promulgated. For Erap Estrada, six years was certainly too long so he got booted out of office in two. Gloria Arroyo lasted a total of 9 years as president by hoodwinking the public into thinking she was working for them, but in reality her husband and her were working only for themselves.
So now we have a president who appears to be doing all the right things but his 6-year term ends in 2 years. Looking to replace him is Jejomar Binay who for all intents and purposes seems to be a typical Filipino politician intent on establishing a political dynasty just like most corrupt Filipino politicians try to do.
Aquino has so far brought about a lot of changes, but given the entrenched corruption inherent in the population, change is happening at a very slow pace. Much of what has been started by Aquino will remain unfinished when his term ends in two years.
The question many now ask is: should the flawed constitution the Philippines has be amended to give Aquino a few more years so he can finish what he started? DILG Secretary and presidential aspirant Mar Roxas believes it is the right thing to do. Roxas even is willing to put his presidential ambitions on hold to give Aquino a few more years in office.
The Ampatuan Massacre case, the indictment against Gloria Arroyo, the plunder cases against Senators Enrile, Revilla, and Estrada—for starters—are all still pending. Will a Binay administration (should he win the election) be as determined to see these cases through to their conclusion?
For many, amending the poorly thought-out sections of the 1987 "Cory Aquino" Constitution makes more and more sense as the 2016 election year draws near. The fear that all the hard-won changes of the past four years will be lost should a traditional Filipino politician (trapo) win the presidency.
And if the Constitution is amended and a Philippine president can once again be elected to two terms, how long should those terms be? Do we go back to the 4-year term we used to have? We'd like to hear all you have to say on this topic. Published 08/23/2014