[ads/468x60_02.htm]


he evening for the young US Marine and his Filipino date "Jennifer" began at the Ambyanz Disco Bar in Subic Bay,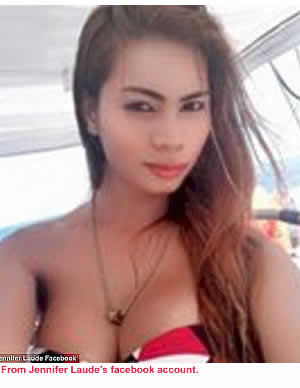 Olongapo and ended shortly before midnight at the Celzone Lodge where "Jennifer's" lifeless body was found leaning against the toilet bowl. Jennifer, it turns out was actually not originally a "she" but a "he." A Filipino transgender, Jeffrey Laude, 26, began calling himself "Jennifer" after medical procedures made him look more female than male.
The tragic event that happened on Saturday, October 11 is being investigated by US and Philippine authorities who have so far not released any details. However, Mark Clarence Gelviro, 32, who says he was a good friend of Laude, and goes by the nickname "Barbie," told reporters that he and Laude met the American at the Disco bar located on Magsaysay Drive. He then accompanied the couple to the Celzone Lodge, a motel where the couple checked into a room at 10:30 pm. Gelviro said Laude then asked him to leave because he did not want the American to find out he was gay.
An hour later, "Jennifer's" American friend was seen leaving the motel by himself. Elias Galamos a Celzone employee found Laude's lifeless body in the bathroom, partially wrapped in a blanket with his head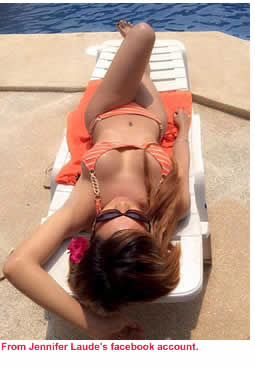 resting against the toilet seat. According to Olongapo City Police Senior Superintendent Pedrito delos Reyes, there were visible signs of trauma on the victim's neck and his hair was disheveled.
US Navy officials have not released the name of any suspect, but in an unprecedented action, US Pacific Commander Samuel Locklear ordered all US military vessels in the Philippines to remain in port pending an investigation into this killing.
It is unfortunate that such an incident had to happen, especially at this time when the Philippines needs the US military to shore up it's stand against Chinese encroachment of the West Philippine Sea. It is doubly unfortunate because this tragic event was completely preventable. American sailors and marines should have never been allowed to fraternize with the locals as the vast majority of those locals who frequent the "honky-tonk" establishments surrounding former military bases like Subic Naval Base and Clark Air Force Base are mostly predators out to take advantage of the naïveté of US servicemen—young G.I.'s who assume that the Filipinos they meet are all nice, friendly people.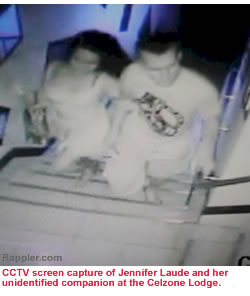 The US military brass know all this. There have been numerous incidents over the decades when US military bases operated on Philippine soil. The last incident occurred in 2005 when a Filipina claimed she was raped by an American soldier, then changed her story after she was allowed to fly to the US. All American military personnel participating in future joint exercises must be thoroughly briefed before coming over.
It is imperative that Philippine and American armed forces work closely together especially now that China has made clear it's hegemonic ambitions. But a close and harmonious working relation means keeping US military personnel away from the locals. Unsupervised fraternization with Filipinos by American soldiers will likely cause continuing friction between both countries and distract from their common objectives. Published 10/14/2014