he arrogance of China is becoming readily apparent with each passing day. With their newly acquired economic and military power the Chinese appear unrestrained in their assertiveness towards their neighbors. China, instead of positioning itself as a 21st century superpower appears to be turning back the clock resembling more and more the 12th century empire of Genghis Khan and the Mongol hordes who conquered most of Eurasia...just because they could. Today's China it seems adheres to the philosophy that "might makes right." And since it has the biggest "guns" in the region it can do or take whatever it wants.
Is this a superpower's prerogative as the Chinese might argue? In similar fashion, for most of the 20th Century, the United States saw the Caribbean Sea as its own private "sandbox" where it would operate unimpeded. However, the US—although it could have—never operated with the arrogance and impunity that China currently displays. It has the most powerful navy in the region so it intimidates all its neighbors.
And the Chinese seem to derive perverse pleasure from picking on Filipinos in particular. Robert D. Kaplan, recognized as one of the world's "top 100 global thinkers" by Foreign Policy magazine in 2011, and a member of an advisory committee to the US Department of Defense notes in his book Asia's Cauldron that "the truth was, that pushing the Philippines around served a purpose in nationalistic circles in Beijing that pushing Vietnam around just didn't. Hating Vietnam was a default emotion inside China and therefore did not advance any Chinese official's or military officer's nationalistic bona fides; whereas because the Philippines was a formal treaty ally of the United states, bullying the Philippines telegraphed that China was pushing back at the United States. And this was easy to do because of the Philippine military's own lack of capacity."
In addition, based on China's dealings with the Philippines during the Gloria Macapagal-Arroyo administration, they must have likewise concluded that Philippine government officials, from the president on down are both corrupt and gullible. After years of the Philippines telling its ASEAN neighbors to stand united against China, Arroyo suddenly broke ranks in 2004 to make a secret deal with China and Vietnam called the Joint Marine Seismic Undertaking (JMSU). Even members of the Philippine Senate and House of Representatives were kept in the dark as to the details of this joint undertaking. The secret project abruptly ended in early 2008 after an article published in the Far Eastern Economic Review characterized the project as a "sellout" by the Arroyo administration to China and Vietnam. The late Barry Wain, a well-respected researcher from the Institute for Southeast Asian Studies in Singapore authored the article noting that "the Philippines ... has made breathtaking concessions in agreeing to the area for study, including parts of its own continental shelf not even claimed by China and Vietnam." It is no wonder Arroyo wanted to keep everything under wraps! Now remember to include treason to the list of charges being leveled against her.
The JMSU and the NBN-ZTE scandal that soon followed gave Chinese leaders the first-hand experience they were looking for when dealing with the top echelons of the Philippine government. And they may have likely concluded that getting Filipinos to do their bidding would be a cakewalk so long as you "greased" enough palms.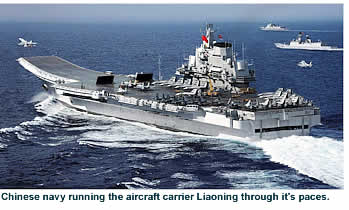 The fact that this current Aquino administration has shunned corruption does not mean that future ones will. But China does not even have to wait for a new Philippine administration it can bribe. China can simply continue with its "salami slicing" strategy, grabbing one small island after another until it eventually controls everything it wants. A war weary United States will likely not confront China or even come to the aid of its treaty partner especially when that partner is in a hole it dug for itself when it forced the US military to leave in 1991.
Even Chinese-Filipino business leaders who now control much of the country's commerce and industry are unlikely to show overt support for the Philippine cause for fear they may be blacklisted from doing business in China. The only viable option open to the Philippines was to run to the United Nations and seek arbitration. Any decision from the UN's Permanent Court of Arbitration is at least a year away but China has already made clear it will not abide by the UN court's ruling.
In the recently concluded regional security summit at Naypyidaw, Myanmar, China's Foreign Minister Wang Yi hinted that China would be willing to halt activity in disputed areas of the South China sea if the Philippines withdraws its arbitration case in the UN. Hoping that Filipino officials take the bait, and drop their UN suit, it is highly unlikely however that China will give up its plan to dominate the entire South China Sea.
Where does all this lead to? It is difficult to say at this point but one thing is for sure. The bucolic, laidback lifestyle of the average Filipino will most certainly have to change. And that in itself might be the best thing to happen in a long, long while. Published 08/12/2014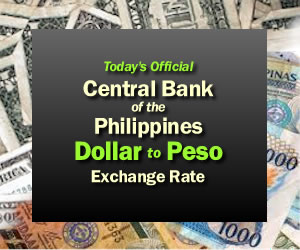 RECENT EDITORIALS
There Will Never be Lasting Peace with the Bangasamoro Basic Law



It is incomprehensible to many that despite all the negatives piling up against it, the Aquino administration is still pushing for Congress to ratify the Bangasamoro Basic Law (BBL). First and foremost, the Moro Islamic Liberation Front with whom the Philippine government entered into an agreement with, massacred 44 Special Action Force (SAF) policemen who were serving an arrest warrant on an international terrorist. Published 4/18/2015
---
Is Manny Pacquiao Giving Floyd Mayweather an Unfair Advantage?

Doctor Expedito Castillo, a retired internist with training in sports medicine thinks so. Castillo who lives in New York points out that Los Angeles—where Manny Pacquiao now trains for his May 2nd fight, and Las Vegas—where Floyd Mayweather trains and where the boxing match will take place, have enormous differences in terms of elevation. Los Angeles is just 233 feet above sea-level, while Las Vegas is a whopping 2,000 feet above sea-level. 33. Published 4/11/2015
---
Just When You Thought Filipino Cops Were the Worst, Here Come US Cops

What in the world has happened to cops in the United States? It seems that today only psychotic, unstable, individuals are joining the U.S. police force this days. People from all across the globe were more than willing to give American cops the benefit of the doubt, at first. But in instance after instance, from Ferguson, MS and the killing of Michael Brown, a young black man who witnesses say was unarmed and posed no threat at all to police; to today's cold-blooded murder of Walter F. Scott, 50 by South Carolina police officer Michael T. Slager, 33. Published 4/7/2015
---
NPA Celebrates 46 Years of Destroying the Philippines

Founded by Bernabe Buscayno, or "Kumander Dante" as he was more commonly known, the New People's Army established on March 29, 1969 marks its 46th year of existence. From less than 40 founding members and a handful of firearms, the NPA grew to over 26,000 members in the 1980s. Today however the Armed Forces of the Philippines (AFP) places NPA membership at less than 5,000 nationwide. That number is expected to dwindle even further as progress and education creep in to the far-flung towns and barrios that were once breeding grounds for recruits. Published 3/30/2015
---
Lee Kuan Yew and Ferdinand Marcos, What a Difference!

An Australian living in the Philippines published a book titled: "The Unlucky Country. The Republic of the Philippines in the 21st Century." The author Duncan McKenzie came up with the title as the counterpoint to "The Lucky Country" a book written in the mid-sixties that refers to Australia. In his book McKenzie explains that the Philippines is unlucky because, for starters, it is an archipelago and therefore naturally fragmented. Published 3/17/2015
---
Will the Philippines Ever Speed Up Its Glacially-Slow Justice System?

We've all heard the saying "justice delayed is justice denied." That maxim has been around since time immemorial. In fact the Pirkei Avot (Hebrew for "Ethics of the Fathers") which dates back to the 1st century B.C. mentions an old rabbi saying that goes: "the sword comes into the world, because of justice delayed and justice denied." In 1215 A.D. a clause from the Magna Carta similarly declares that "to no one will we refuse or delay, right or justice." Published 3/17/2015
---
Amal Alamuddin Clooney Wants to Defend Gloria Macapagal-Arroyo ...Why?

Okay so she's George Clooney's wife, she's got great looks, a law degree and ambitious enough to make a name for herself apart from that of her superstar husband. Fair enough. So Amal Alamuddin Clooney decides to take on high profile cases of injustice around the world. Even better. But filing a complaint with the United Nations Human Rights Council on behalf of former President Gloria Macapagal-Arroyo? What's up with that? Better do your homework Mrs. Clooney. It won't take long for you to realize that Arroyo is getting exactly what she deserves. Published 3/12/2015
---
Manny Pacquiao Should Not Be Given a Tax Exemption

Senator Aquilino "Koko" Pimentel III has proposed a bill to grant Manny Pacquiao a special tax exemption for the income he will earn from his May 2nd boxing match with Floyd Mayweather Jr. Pimentel justifies his bill as a "fitting tribute" to the Filipino eight-division world champion adding that "Manny is now part of our history and of world sports history. Let's give him this tax incentive in recognition to his invaluable efforts to promote boxing and the country around the world." Published 3/4/2015
---
With Negotiators Like These on Our Team, Who Needs an Opposing Side?

What on earth happened to these two women—supposedly  handpicked by the president himself to argue on behalf of the Philippine government in peace negotiations with the Moro Islamic Liberation Front—who now seem to be mouthpieces for the Moros? Have Secretary Teresita Deles, Presidential Adviser on the Peace Process and Professor Miriam Coronel-Ferrer, chair of the negotiating panel become mesmerized by the tough "macho" image the rebels project? Published 2/27/2015
---
Read more articles from our archives