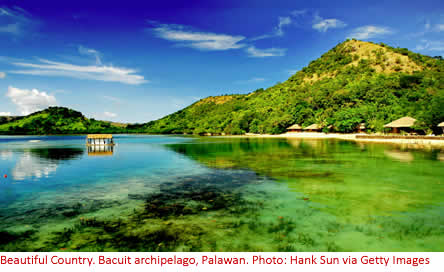 ilipinos of today have become by necessity a hardy and resilient bunch. By necessity because we've been colonized for centuries by foreigners, tyrannized by a ruthless dictator, and to this day victimized by those who are supposed to lead us. Even nature at times seems to have it in for us, hurling one typhoon after another at the country. And through it all we Filipinos continue to carry on with a smile.
But that smile is now starting to wear thin. And the dam holding back all that negative energy is beginning to show some cracks.
We here at PhilNews are often accused of highlighting what's wrong with us Pinoys, rather than what is good about us. Critics say we see the glass as half empty, rather than half full. However, we see our mission as using our global reach to put a spotlight on our problems so that they can be addressed.
The Philippines has myriad problems that hold back its progress. Problems that keep the poor in poverty. And problems that allow the rich and powerful to keep that wealth and power solely amongst themselves. Some problems are fairly recent, many are centuries old. But all these problems, hold us back, keep us down, and prevent the country from achieving its goals.
We'd like to take this opportunity to thank you our loyal readers for standing by us all these years. In January of 2016 PhilNews.com will celebrate its 20th year online. We hope to be around for another 20 years.
With your help, we can "move the needle," "bend the curve" and nudge our kabayans be it ever so slightly in the right direction, in order that the Philippines can take its rightful place among the nations of the world. No longer saddled by traits and conditions that have held us down for centuries, Filipinos will be able to soar to new heights. This is our vision of tomorrow. And together we will get the nation there.
Maligayang Pasko, and Merry Christmas to one and all! Published 12/25/2015