Archived News Headlines from June 1, 2017 to July 31, 2017
(Please note: some articles may have been removed by their respective publications)

7/29/2017

US military aid arrives at Clark; 2nd batch for this year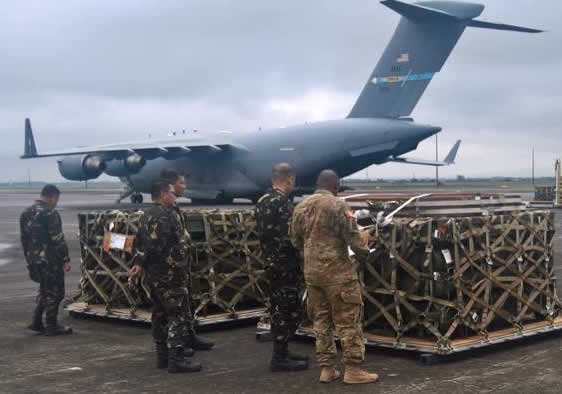 CLARK FREEPORT – Thousands of rocket rounds, specifically designed for firing from aircraft, have been delivered to Philippine Air Force via Clark as part of the mutual logistics support agreement (MLSA) between two allied forces – the United States and the Philippines.
AFP denies losing 19 troops to terrorists this week

MANILA, July 29 --- The Armed Forces of the Philippines (AFP) vehemently denied reports that Maute Group terrorists have killed 19 soldiers involved in the ongoing clearing operations in Marawi City Friday.
Habagat, Storm Gorio spell problems for the Cordilleras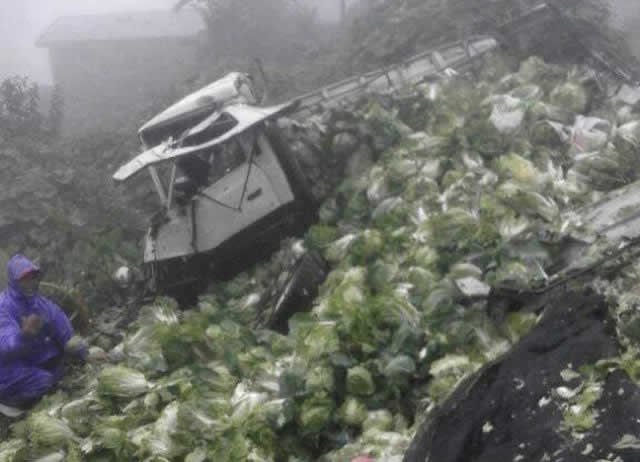 BAGUIO CITY – All provincial Disaster Risk Reduction and Management Councils (DRRMCs) in the Cordillera Region have gone on heightened alert as landslides and evacuations were reported in numerous parts of the Montañosa territories.
Philippine Immigration bars 176 sex offenders from entering during first half of 2017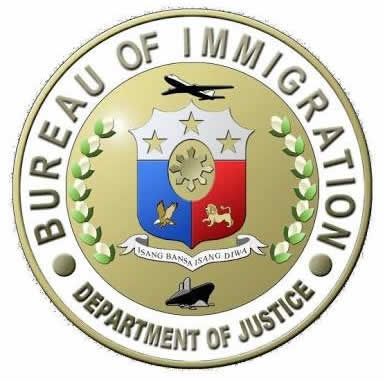 MANILA, July 28 -- A total of 176 foreign sex offenders have been barred from entering to the country during the first six months of the year, the Bureau of Immigration (BI) reported on Friday.
Ombudsman told: Duterte still in command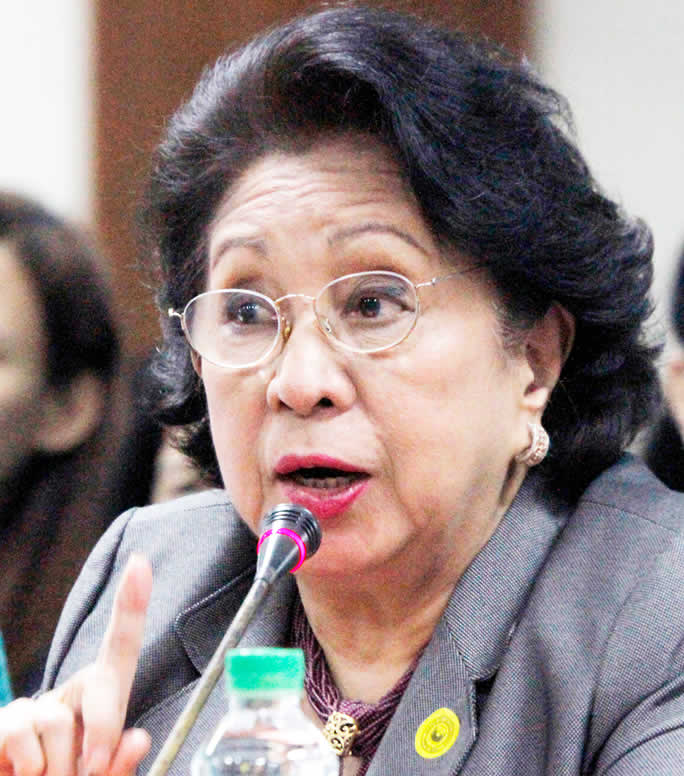 INVESTIGATION against the police and the military on the government's bloody drug war should be addressed first to President Rodrigo Duterte, Malacañang insisted Saturday even after Ombudsman Conchita Carpio-Morales shot down calls to first seek presidential clearance before investigating his men.
7/24/2017
Duterte threatens to 'bomb' Lumad 'rebel' schools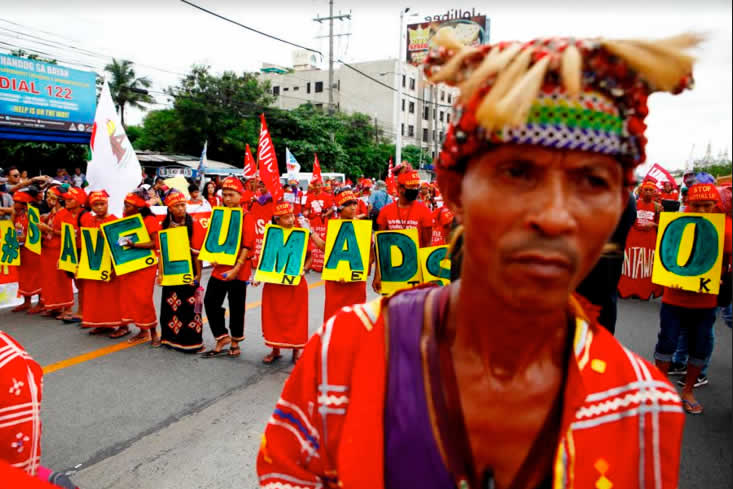 MANILA, Philippines – President Rodrigo Duterte has threatened to bomb schools of indigenous communities in Mindanao allegedly teaching their students to rebel against the government. "They're operating without the Department of Education's permit kasi eskwelahan nila [because their schools]…they're teaching subversion, communism, lahat-lahat na [everything]," he said ...
President Duterte calls US to return Balangiga bells
MANILA, July 24 -- President Rodrigo Duterte on Monday called on the United States (US) to return to the country the bells of the Balangiga church, which were seized by the US soldiers during the Philippine-American war in 1901.
Duterte denounces non-implementation of RH Law, says it's PH gov't's 'bane of efficiency'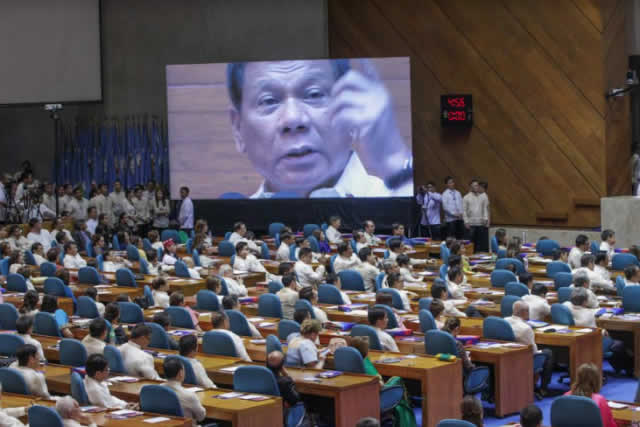 MANILA, Philippines – Saying it's a cause of great distress, President Rodrigo Duterte during his State of the Nation Address (SONA) decried the non-implementation of the Reproductive Health (RH) Law for almost the last five years because of a ruling issued by the Supreme Court.
SONA 2017: views from both sides
MANILA, July 24 -- After President Rodrigo Duterte delivered his second State of the Nation Address (SONA) in a joint session of Congress, legislators interviewed on the red carpet expressed opposing views on how they assess the President's performance in the past year.
Duterte's SONA tackles illegal drugs, Marawi siege & mining woes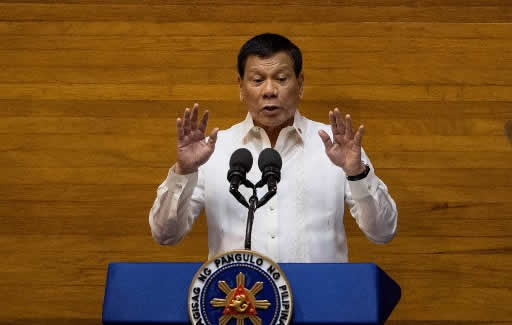 President Rodrigo Duterte's second State of the Nation Address (SONA) took two hours and five minutes. Most parts of his speech were impromptu and he used a mix of English and Filipino languages. He began his address at 4:20 pm and made his closing remarks at 6:25 pm.
7/21/2017
'LOUSY' COUNTRY | Duterte says he will never again set foot in the U.S.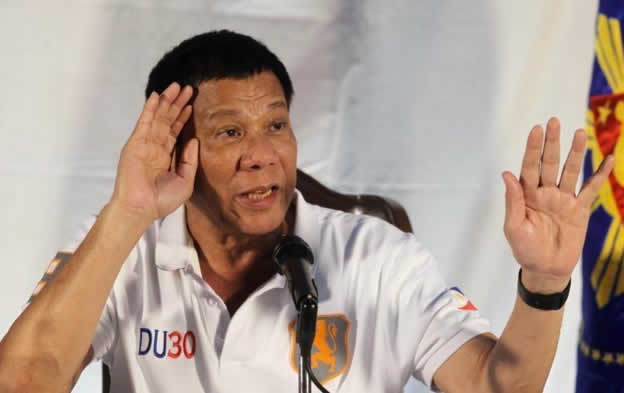 MANILA, Philippines – Mark his words: President Rodrigo Duterte will never again set foot in the U.S., which he described as a "lousy" country, even if it's President Donald Trump who would request him to do so.
De Lima hopes to attend special joint session on martial law
MANILA, July 21 -- Detained Sen. Leila de Lima on Friday expressed hope that she would be allowed to participate when the Senate and House of Representatives convene in a joint session to discuss the extension of the period of martial law on Saturday (July 22).
Duterte tells 'Reds': Stop talks, let's fight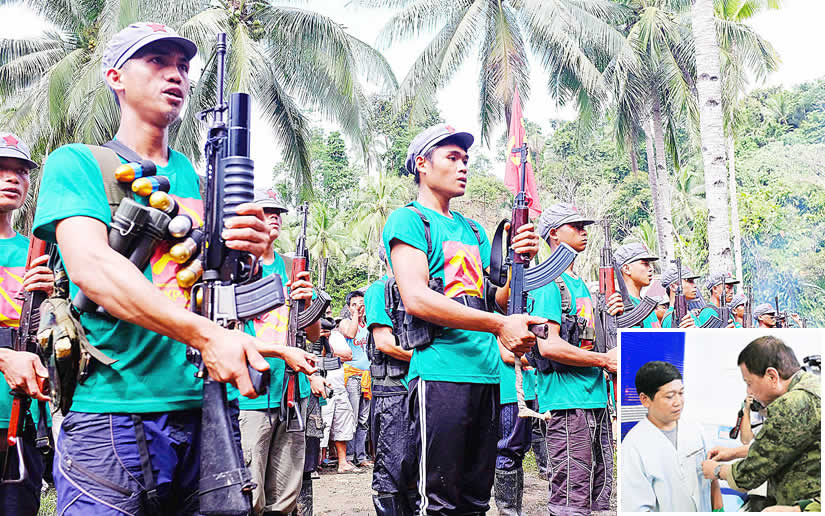 PRESIDENT Rodrigo Duterte on Friday said he will no longer talk peace with the communist rebels and ordered the military to train its guns on the New People's Army after it has retaken Marawi City from Islamist terrorists.
Almost 1 million tourists visit Boracay
LIBO, Aklan – Tourism in the island of Boracay remains at its peak as it continues to receive more tourists in the first five months of this year, hitting to almost one million.
'No peace without federalism,' Duterte tells business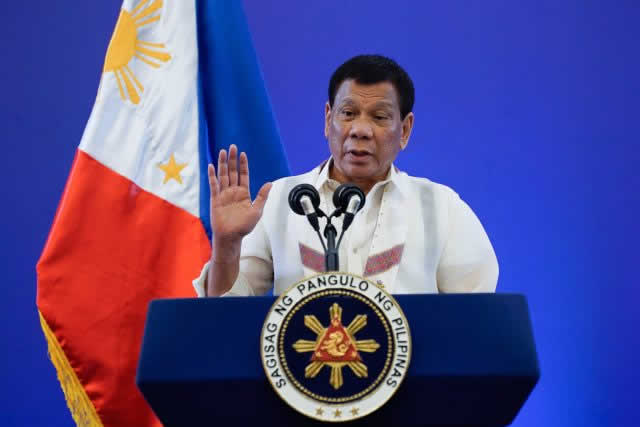 DAVAO CITY, Philippines — President Rodrigo Duterte made yet another pitch for federalism on Friday, telling a business conference that "there will never be peace in Mindanao or even in the Philippines if we do not shift to another structure."
7/21/2017
We will detain Imee if she snubs hearing: House panel chief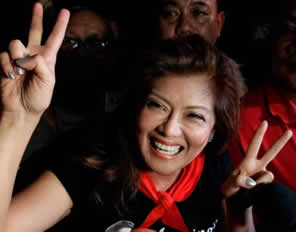 MANILA – The House of Representatives served notice on Tuesday that it would arrest Ilocos Norte Governor Imee Marcos if she doesn't show up in its July 25 hearing. "If she does not show up, her arrest and detention is as sure as the sun rising tomorrow," Surigao del Sur Representative Johnny Pimentel said.
China turns over P590-M military aid to the Philippines
CLARK, Pampanga, June 28 -- The People's Republic of China, through Ambassador to the Philippines Zhao Jianhua, on Wednesday turned over some PHP590 million worth of military aid package to President Rodrigo Duterte in relation with the emerging threat of terrorism and piracy in Marawi City.
DOJ starts PDAF/DAP scam reinvestigation; Usec Antonio Kho leads probe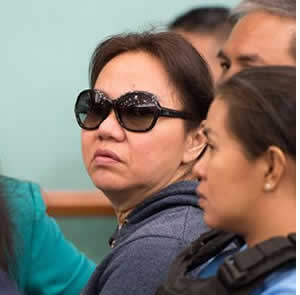 MANILA, Philippines – The Department of Justice has started its reinvestigation into the misuse of the Priority Development Assistance Fund (PDAF) and the alleged irregularities in the use of public funds under the Disbursement Acceleration Program (DAP) during the administration of former President Benigno Aquino III.
BSP exec traces Philippine peso weakness to external factors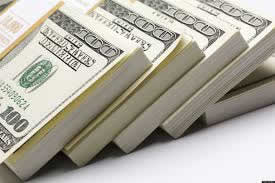 MANILA, June 28 -- A ranking Bangko Sentral ng Pilipinas (BSP) official said Wednesday's depreciation of the Philippine peso against the US dollar was caused by developments overseas. "(It was) mostly externally driven," BSP Deputy Governor Diwa Guinigundo told reporters in a text message. The local currency finished the day at 50.50 to a greenback, Php0.21 weaker than its 50.29 finish Tuesday.
2nd arrest warrant vs De Lima out – lawyer
MANILA, Philippines — A Muntinlupa trial court judge has issued a second arrest warrant, still on drug charges, against detained Senator Leila de Lima, one of her lawyers confirmed. "Yes, meron (there is one) issued by Judge Corpuz on illegal drug trading," lawyer Alex Padilla said.
6/23/2017
BLACK FRIDAY PROTEST | Rally outside Malacañang greets Martial Law one month on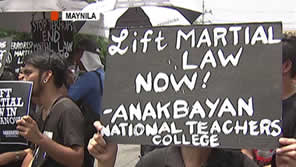 Garbed mostly in black, militants marched and brought their rally to the gates of Malacañan Palace, brandishing black placards articulating their sentiments against the imposition of Martial Law in Mindanao. They were stopped by barricades and barbed wires, and it was all they could do to respond by tying black ribbons of protest.
Federal conversion necessary for Philippine survival, MinDa chair says
DAVAO CITY -- Mindanao Development Authority (MinDA) Chair, Sec. Abul Khayr Alonto, said that in light of the infiltration of ISIS members and sympathizers in the country, the Philippines is in dire need to convert its Unitarian government into a Federal one.
Maute enlists 40 foreign terrorists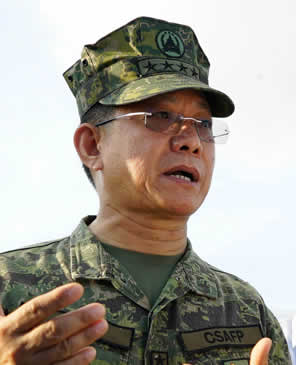 FORTY foreigners have joined the Maute group to battle the government, Armed Forces of the Philippines chief of staff Gen. Eduardo Año said Thursday. In an interview, Año
DepEd statement on attack of armed rebels in North Cotabato schools
PASIG CITY – Education Secretary Leonor Magtolis Briones continues to reiterate that schools and learning spaces are zones of peace, and maintains that the security and safety of learners, teaching and non-teaching personnel are the foremost priority in the event of conflict, disaster, and emergency.
Duterte's first year 'felt like three years' in office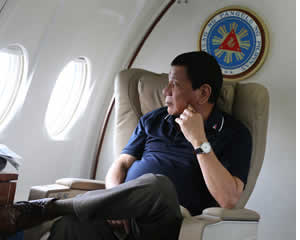 MALACAÑANG said President Rodrigo Duterte's first year in office "felt like three years" because of the amount of work his administration has accomplished, and took aim at critics who act "as if they were not Filipinos." After winning the presidential race with a commanding lead over his closest rivals, Duterte will mark his first year in office on Friday, June 30, still trying to fulfill his campaign promise of change.
6/17/2017
3 injured, 7 missing as U.S. destroyer, PH merchant ship collide off Japan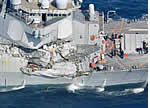 WASHINGTON/TOKYO — (UPDATE 3 – 5:00 p.m.) Seven crew members are missing and at least three injured after a U.S. Navy destroyer collided early on Saturday morning with a Philippine-flagged merchant vessel south of Tokyo Bay in Japan, the U.S. Navy said. The Japanese Coast Guard said the U.S. ship was experiencing some flooding but was not in danger of sinking, while the merchant vessel was able to sail under its own power.
No Filipino casualties from collision between ACX Crystal and USS Fitzgerald- DFA
MANILA, June 17 -- The Department of Foreign Affairs said Saturday that the PHL Embassy in Tokyo has been advised by Japanese authorities that there are no Filipino casualties so far from the collision that happened at 2:30 a.m. Saturday about 56 nautical miles southwest of Yokosuka, Japan.
Vietnamese hostage rescued from Abu Sayyaf

Zamboanga—Philippine troops have rescued a Vietnamese sailor held hostage for seven months by Islamist militants in Mindanao, the military said Saturday. Hoang Vo, 28, was rescued by troops on Friday after an airstrike and artillery fire on an Abu Sayyaf camp in the island of Basilan dispersed the kidnappers, regional military spokeswoman Captain Jo-Ann Petinglay said.
Measures to de-escalate South China Sea tensions seen to improve ASEAN-China ties
MANILA, June 17 -- The Philippines expects relations between the Association of Southeast Asian Nations (ASEAN) members and China to improve on the back of two "early harvest measures" meant to de-escalate and manage tensions in the disputed South China Sea (SCS)/West Philippine Sea.
Duterte not being scarce: 'I was out of town,' he tells troops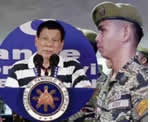 President Rodrigo Duterte on Saturday explained his recent spell of being absent from the public eye, saying he was on an out-of-town visit but could not as yet divulge details about it. "In coma ako? Wrong spelling. Kama!" he joked to media. After visiting troops based in Butuan City on Saturday afternoon, Duterte held a press conference to shed light on his reasons for scarcely making public appearances from Monday to Friday.
6/13/2017
VP Leni Robredo takes dig at Justice Secretary Aguirre for spreading fake news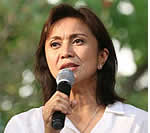 MANILA, Philippines – Vice President Maria Leonor "Leni" Robredo took a dig Tuesday at Justice Secretary Vitaliano Aguirre II for spreading fake news, warning his actuations could erode the people's trust in the government. Robredo also raised alarm over posturing of some government agencies and institutions questioning the Constitution, such as Congress itself.
President Duterte asks Filipinos to be responsible as country marks 119th Independence Day
MANILA, June 12 -- President Rodrigo Duterte joined the nation on Monday, June 12, in celebrating the country's 119th anniversary of its independence calling on Filipinos to become responsible citizens. "I join the entire Filipino nation in celebrating the 119th anniversary of the Proclamation of Philippine Independence," President Duterte said in a statement.
5 civilians killed, 8 others taken hostage in Marawi; 300 to 500 still trapped in war-torn city, says military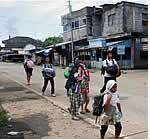 MANILA, Philippines – War spares no one. In Marawi City, the fighting's victims include residents –- both Muslims and Christians — who have become refugees in their own homeland. Among them are about 300 to 500 civilians, who were trapped in the war between government troops and Maute and Abu Sayyaf extremists, which is now on its 22nd day.
Philippines being checked by ISIS after failure to establish in Indonesia: analyst
MANILA, June 10 -- The Philippines, especially Mindanao, is being eyed by ISIS terrorists as another base for operations after their failure to establish a caliphate in Indonesia, a Singaporean analyst on security affairs has said. The terror group's expansion began in 2014 when ISIS decided to go beyond the borders of Iraq, Iran, Syria and the Middle East and set their sight on Africa, the Caucasus and Asia, Dr. Rohan Gunaratna said in a Skype interview during PTV-4's Countering Violent Extremism Forum Friday.
Duterte to US: Thank you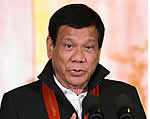 PRESIDENT Rodrigo Duterte on Monday thanked the United States for providing technical assistance in the government's battle against Islamist terrorists in Mindanao, after more than a year of cursing at Washington for criticizing his bloody campaign against illegal drugs. While insisting he did not seek US help to end the siege in Marawi City, Duterte on Sunday softened his critical stance toward the country's longstanding ally.
06/2/2017
Resorts World Manila management discloses partial list of fatalities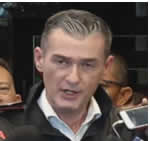 The management of Resorts World Manila announces on camera the identities, so far available, of fatalities, both staff and guests in the aftermath of the armed robbery incident that sparked a fire at the casino-hotel mall complex.
President Duterte to soldiers: We will win vs extremism


MANILA, June 2 -- President Rodrigo Duterte on Friday expressed confidence that government forces will win in its fight against extremists in Marawi. The President made the pronouncement as he visited the 102nd Infantry Brigade in Zamboanga Sibugay.
MARAWI CRISIS | Brigade commander leading battle with Maute relieved of command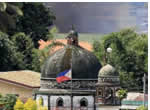 MARAWI CITY – Brig. Gen. Nixon Fortes, commander of the army brigade leading the offensive against pro-Islamic State militants holed up in a southern Philippine town has been relieved of his command, an army spokesman said on Friday, the 11th day of the country's biggest security crisis in years.
Businessmen shrug off woes on martial law declaration
MANILA, June 2 -- An official of a Philippine-based investment house remains optimistic on the domestic economy amid the martial law declaration in Mindanao and some peace-and-order-related incidents. BDO Capital & Investment Corp. (BDO Capital) president Eduardo V. Francisco said he does not have any qualms on the ongoing martial rule in southern Philippines "as long as civil rights and citizens' right are followed."
Travel warnings out after attack on casino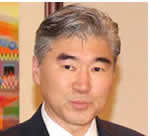 THE United States, the United Kingdom, Australia and Canada have included Metro Manila in their travel advisories after a masked gunman set fire to the Resorts World Manila, suffocating 36 guests and employees of the casino. US President Donald Trump prematurely labeled the attack as "an act of terror."